Fenty Beauty Highlighter Homecoming Proposal
This Teen Was Asked to Homecoming With Fenty Products, and I Can't Even Get a Text Back
Homecoming with her is going to be the "highlight" of 2017✨ @_shaniaatrann pic.twitter.com/yttDAWZVfx

— aaaleckiwiii (@AlecKealey) October 3, 2017
In what is destined to become the greatest romance story of all time (or at least of this week), one nice young man decided to ask his date to homecoming in a way that will make you believe in love again.
According to a high school senior named Shania Tran, her gentleman caller came to win homecoming by including Fenty Beauty's Killawatt Highlighter ($34) in his proposal.
Alec Kealey surprised Tran with a sign that read, "Will you light up my life at hoco?" The poster had the highlighter, and what looks like an assortment of Fenty goodies, attached to it.
Tran said yes (because, duh). Kealey took to Twitter to say that homecoming would be "the highlight of 2017."
October 3, 2017
Tran told POPSUGAR that she had swatched Killawatt at Sephora and "loved it," but went home without purchasing the powder for herself. "Alec knew that I loved the Fenty beauty line and was so excited when Rihanna released it," she said. "Lo and behold, he got it for me!"
So there you have it: love is real, and some boys are nice. BRB while we go inquire if Alec has a single, equally thoughtful older brother.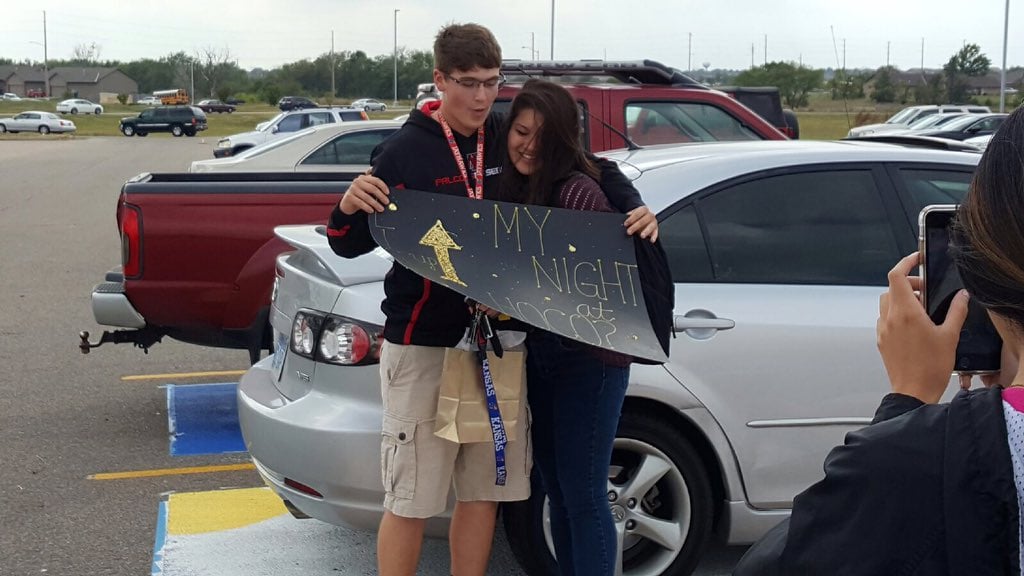 Image Source: Shania Trann