Is Fenty Beauty Launching Blue Lipstick?
Hold Up, Is Rihanna's Fenty Beauty Launching Blue Lipstick?
As POPSUGAR editors, we independently select and write about stuff we love and think you'll like too. POPSUGAR has affiliate and advertising partnerships so we get revenue from sharing this content and from your purchase.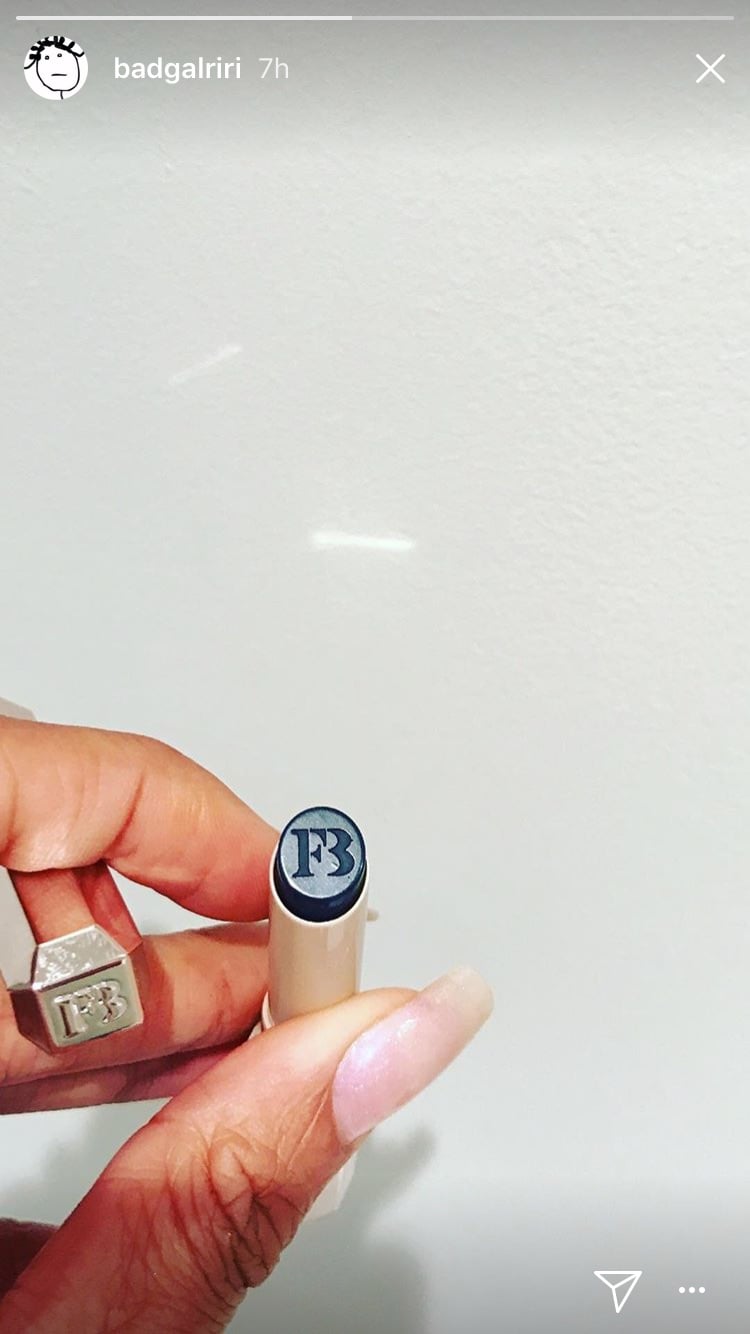 Hi, hello, good morning: Fenty might be launching blue lipstick. In what is truly stop-what-you're-doing news, Rihanna herself took to Instagram stories to show off a new metallic bullet we haven't seen before. You read that right: more Fenty lip goodness may be coming at us hot.
At first glance, the hue looks blue, but it could also be black. The applicator somewhat resembles that of Fenty's Starlit Hyper-Glitz Lipstick ($19), a limited edition holiday offering. But instead of sharing the same rainbow chrome packaging of Starlit, this comes in a sleek and chic cream-colored tube (which could just be a prototype).
In an Instagram posted during the early morning hours of Dec. 7 (below), Rihanna rocked a dark teal lip. So: is she wearing this mysterious product? Given the short amount of time in between when that post and her Instagram story went up, it's a possibility. Either way, she looks damn good in the color.
Seriously, can we talk about that otherworldly coverage? We're getting major Lip Stunna ($24): blue edition vibes here given that pigmented, opaque coat.
We'll keep an eye out for more information and update this post accordingly; in the meantime, get ready for something blue (maybe) coming to Fenty.