Glossier Milky Oil Makeup Remover Review
Glossier's Milky Jelly Cleanser Now Comes as Eye Makeup Remover, and We Have Thoughts
As POPSUGAR editors, we independently select and write about stuff we love and think you'll like too. If you buy a product we have recommended, we may receive affiliate commission, which in turn supports our work.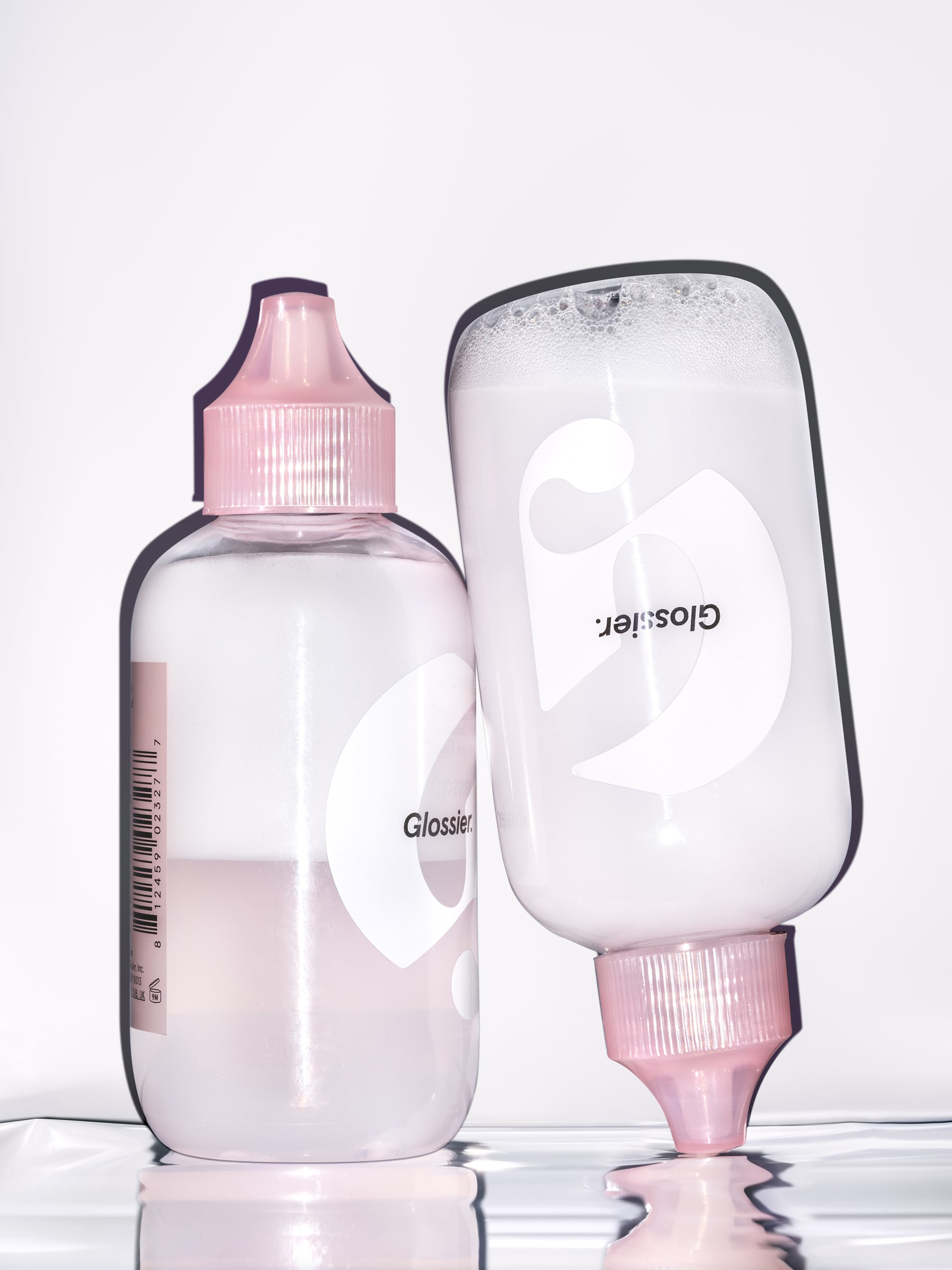 When Glossier launches new products, the skincare loving world holds its breath. We don't think about whether we need more skin care (because don't we all?); we're probably going to buy it anyway. Meet Glossier Milky Oil Waterproof Makeup Remover ($12), the eye makeup version of Glossier's Milky Jelly Cleanser ($18).
As an avid user of Milky Jelly Cleanser (I'm onto my fourth bottle of the stuff), when I found out about the new makeup remover version, I knew I had to try it. And although the product wasn't groundbreaking (who else holds Glossier to certain exception standards?), it definitely delivered on its promises.
Starting with the positives, the first thing I loved was, of course, the packaging. Not only does it have the same millennial look as every other product from the brand, it's also travel-friendly at 100 ml. Milky Oil delivers on its promise to work well on waterproof makeup and also contains castor oil, which is great for keeping lashes conditioned. However, as it is so conditioning, it did leave my eyes feeling a little greasy postremoval, but this was nothing a splash of Milky Jelly Cleanser didn't solve when cleansing the rest of my face.
The biggest downfall of the Milky Oil in my opinion was how quickly I used up a considerable amount of it. It takes a lot of product to saturate a cotton pad, so I'd suggest using a cloth or Face Halo to use minimal product with maximum removal. If you're traveling, it will soon become your favorite skincare companion (pair it with the mini Milky Jelly Cleanser, and it's a dream duo); however, if you're using the product at home, you might work your way through it quicker than other eye makeup removers, particularly if like me, you're fond of a glittery cat eye on a daily basis. All in all, the product delivered on its promise to be a conditioning waterproof eye makeup remover that will secure a place in my travel must haves. Bonus points for the product being vegan and gluten-free.