GlowGetter Makeup-Setting Spray
This Game-Changing Skin Care Brand Released a Setting Spray to Lock In Your Glow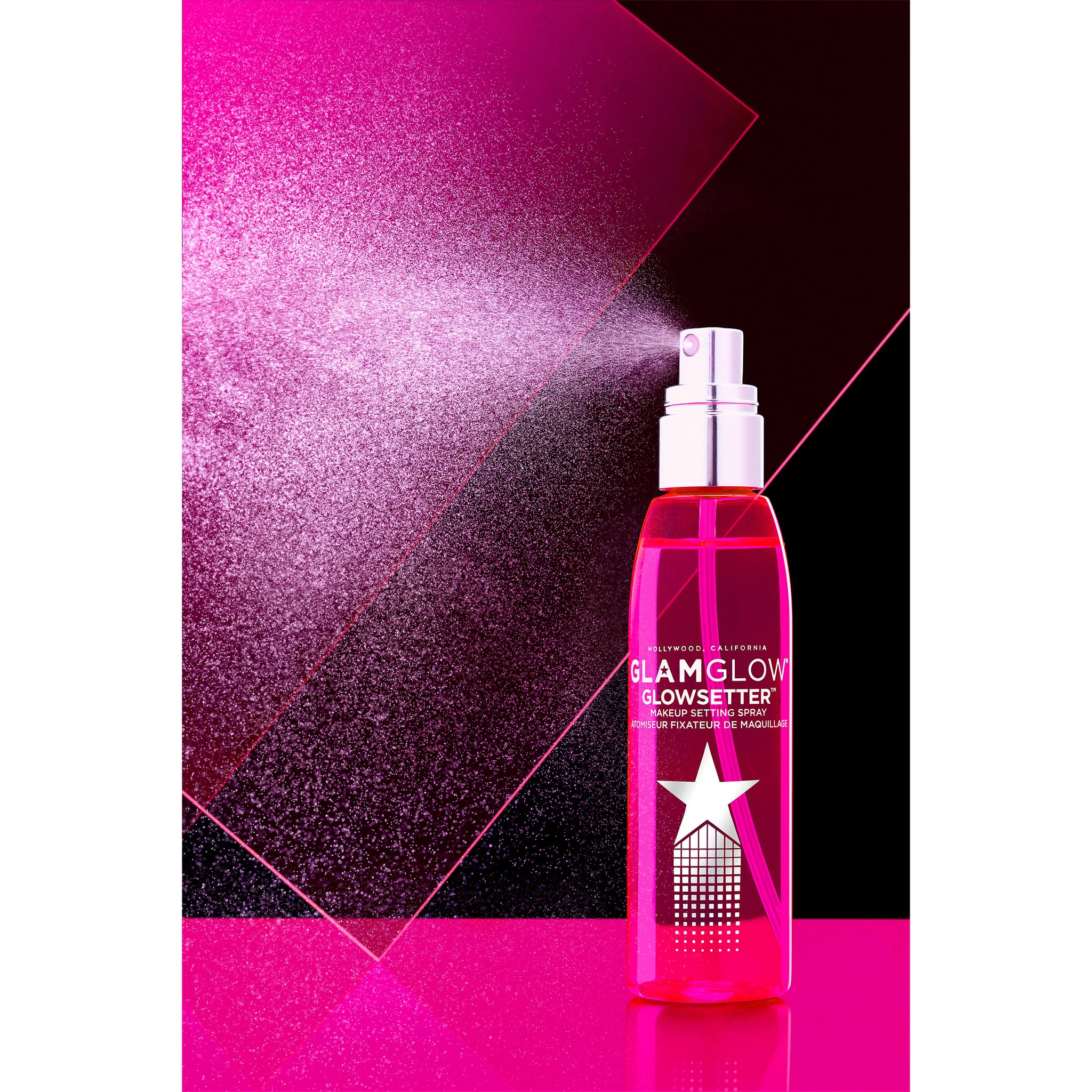 Prepare yourself, because the brand behind some of the internet's most buzzed-about face masks just dropped a new launch — and it's probably not what you think. From charcoal face masks like the SuperMud Clearing Treatment ($69) to the peel-off mask that just got a Sonic Blue upgrade, GlamGlow continues to launch on-trend skin savers. Next up: a product that dips its toe in the makeup category, the GlowGetter Makeup Setting Spray ($32). Still, the formula offers skin-care benefits via caffeine to wake up dull cells and antioxidant-rich green, white, and red teas.
When I tested the product, it left me feeling like I was surrounded by a cotton candy halo. I first gave this a try after work and it instantly refreshed my skin and kept my look locked in for the rest of the evening, including a grocery run and trip to the gym. A quick mist at my desk after the next day's lunch break also left my makeup looking as fresh as it did when I walked out my apartment door.
But what really sets this spray apart is the sweet scent. It's been described as creamsicle-like (or the smell of Fun Dip candy, according to my boss), so those sensitive to scented products may want to stick with their go-to. While the smell doesn't linger, it's quite potent at first spray and loosely resembles a body mist.
Both the full-size and travel version ($16) are now available at Sephora and on the brand's website, so grab your wallet and say hello to the newest member of your setting-spray fam.