Golden Girls-Inspired Manicure
Betty White Would Totally Love This Golden Girls-Inspired Manicure
Bust out those crocheted socks and put your couch back in its plastic cover, because this new nail art will give you major grandma's-house vibes. Beauty blogger Kawaii Kauaian has just created Golden Girls nails. The pastel, vaguely tropical design is totally something Blanche would be into.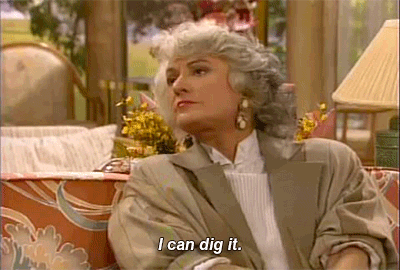 Image Source: NBC
Kauaian wrote on Reddit that she was inspired by the show's "furniture and wallpaper." We love how she added gold string tape "for pizzazz," because there's no age limit on shining bright like a diamond.
After seeing these nails, we want to schedule a mani date with Grandma, ASAP. The only thing cuter than that image would be if she brought her cat along.