Gwen Stefani and OPI iPhone App
Gwen Stefani Creates the Coolest Nail App Yet
Gwen Stefani has designed jeans and lipstick, and now she's helping you with your next nail art fix. InStyle recently talked to Gwen about all what her new iPhone app with OPI has to offer.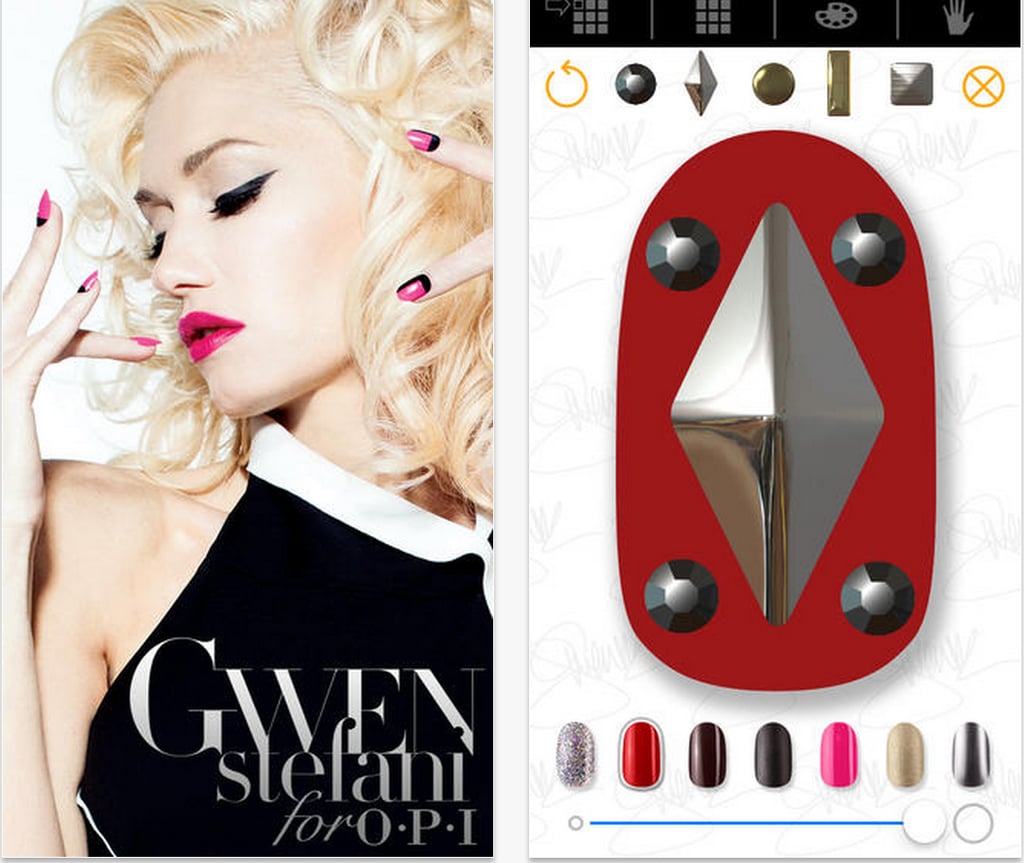 When we heard that Gwen Stefani had partnered with OPI to create her own line of nail lacquers, there was no doubt that we were excited to get our hands (and nails) on the edgy hues, and now, the star is giving us a whole new way to sample her impressive collection.
The famed nail brand has just launched their Gwen for OPI app, available on the iPhone and iPad, which allows you to digitally create your own nail art from the singer's seven shades. "I'm a huge girlie-girl when it comes to nails, hair, and makeup. With limited time in my everyday life, I don't get to do much nail art, but when I'm doing performances or photo shoots and have the time, I really like to get into all of that," the star told InStyle exclusively. "When my nails are done, I feel more complete, more ready." We can relate! Aside from zero drying time, we also love how the app has made our morning commute a lot more fun — on the way to your office, you can completely freehand an intricate design, add 3D elements like studs and crystals, then submit the designs for a chance to win weekly prizes.
"Gwen and I will hand-select three contest winners each week, and we are really looking forward to seeing what users create," added OPI founder and executive VP Suzi Weiss-Fischmann. The contest is running until February 7, so download the app for free on the iTunes store now, and head over to opi.com/gwen to see behind-the-scenes shots of how the collaboration came to life.
More from InStyle:
Remember When Gwen Stefani Rocked Blue Hair?
Gwen Has Designed the Denim Alternative to Jeans
Even Expecting, Gwen Doesn't Leave Home Without a Red Lip