Gwen Stefani For Revlon
How Gwen Stefani Went From a Mall Makeup Artist to the Face of Revlon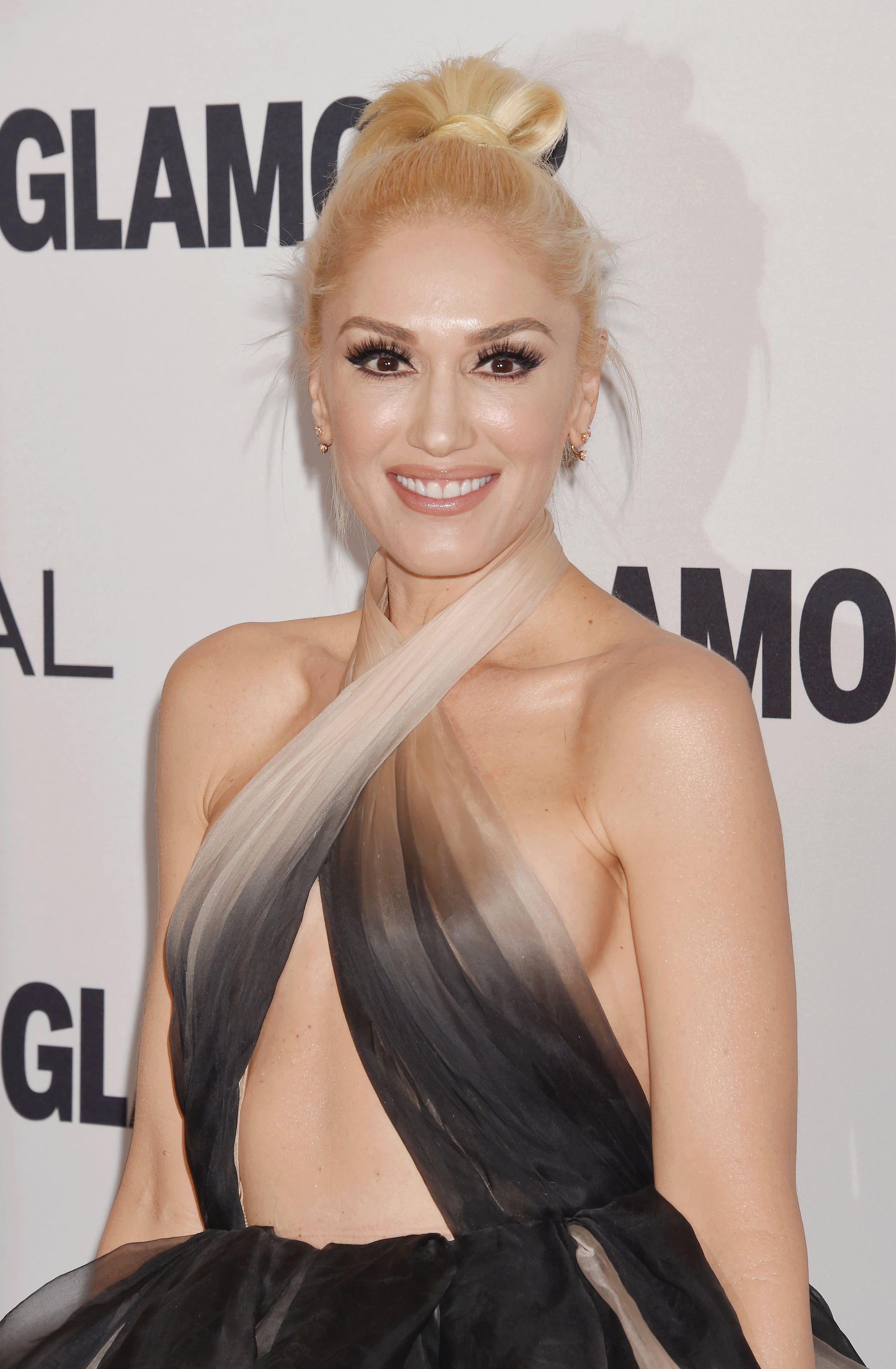 Image Source: Getty / Jeffrey Mayer
As a woman in love, Gwen Stefani is the perfect person for Revlon to tap to front its Choose Love campaign. The renaissance woman (singer, TV host, fashion designer, etc.) and beauty muse has been known since the '90s for her signature bold red lip, porcelain skin, and luscious lashes. So once we learn every affordable Revlon product she uses, you can bet we will be buying them all!
When we interviewed Gwen about her Urban Decay collaboration in 2015, she told us that if she wasn't a performer and designer, she would have been a makeup artist. "They just put you back there, no training," Gwen said. "That was my dream. If I wasn't what I am now, I'd be a makeup artist." So we are not surprised that she is continuing to partner with makeup brands, and Revlon (known for its gorgeous red lipsticks) seems like the perfect fit.
"Love is a muse to my music," Gwen said in a press release. "Revlon's Choose Love message is an important one, and I am very excited for the opportunity to partner with Revlon and continue spreading this message of positivity and love."
Keep on the lookout for Gwen in campaigns on digital media, in stores, and on social media throughout 2017. But until then, we have two behind-the-scenes images of Gwen on set for Revlon, below!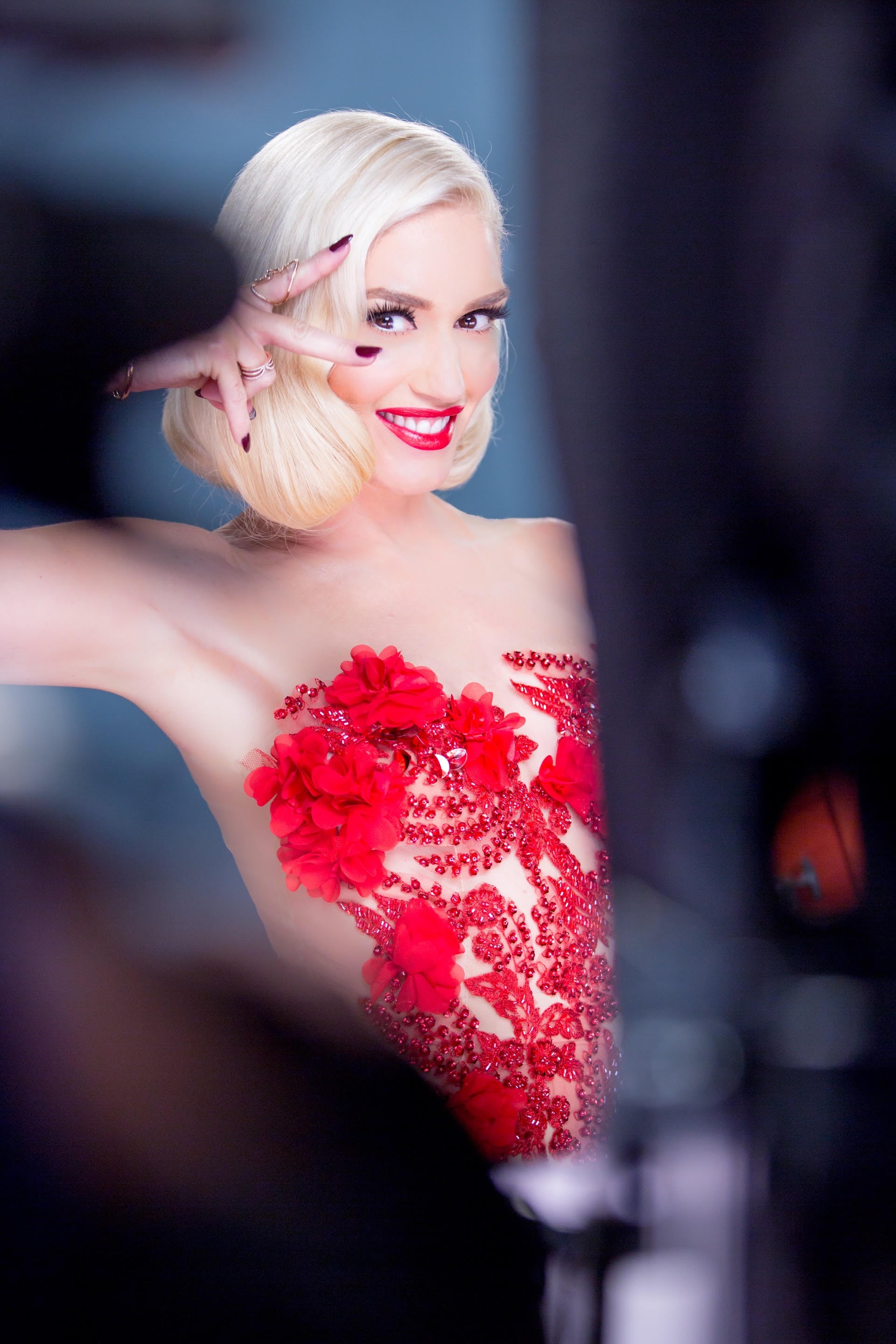 Image Source: Courtesy of Revlon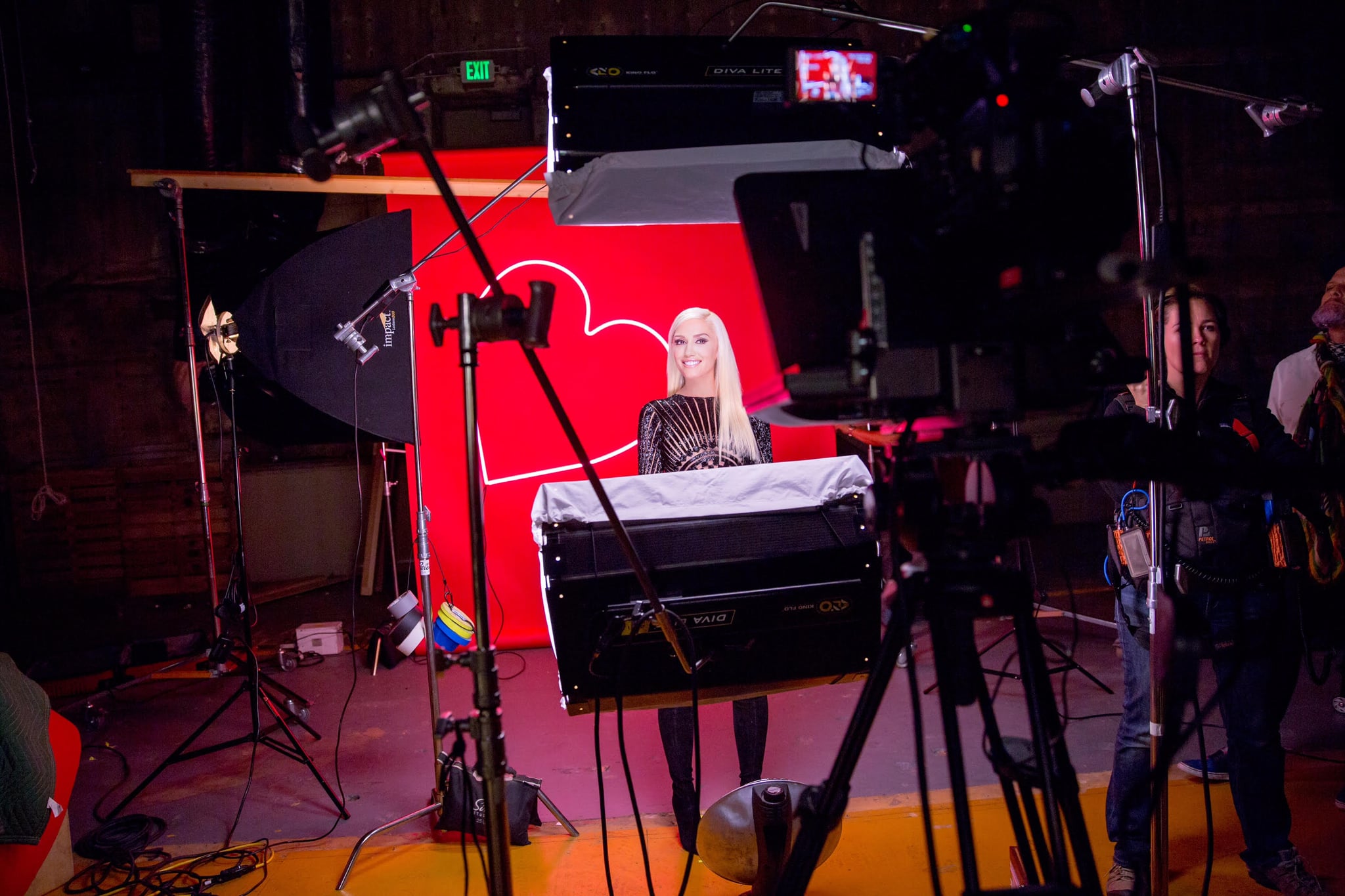 Image Source: Courtesy of Revlon