Gwyneth Paltrow's Curly Hair at Golden Camera Awards Berlin
5 Minutes, 5 Products: Our Secret to Getting Gwyneth's Curls Fast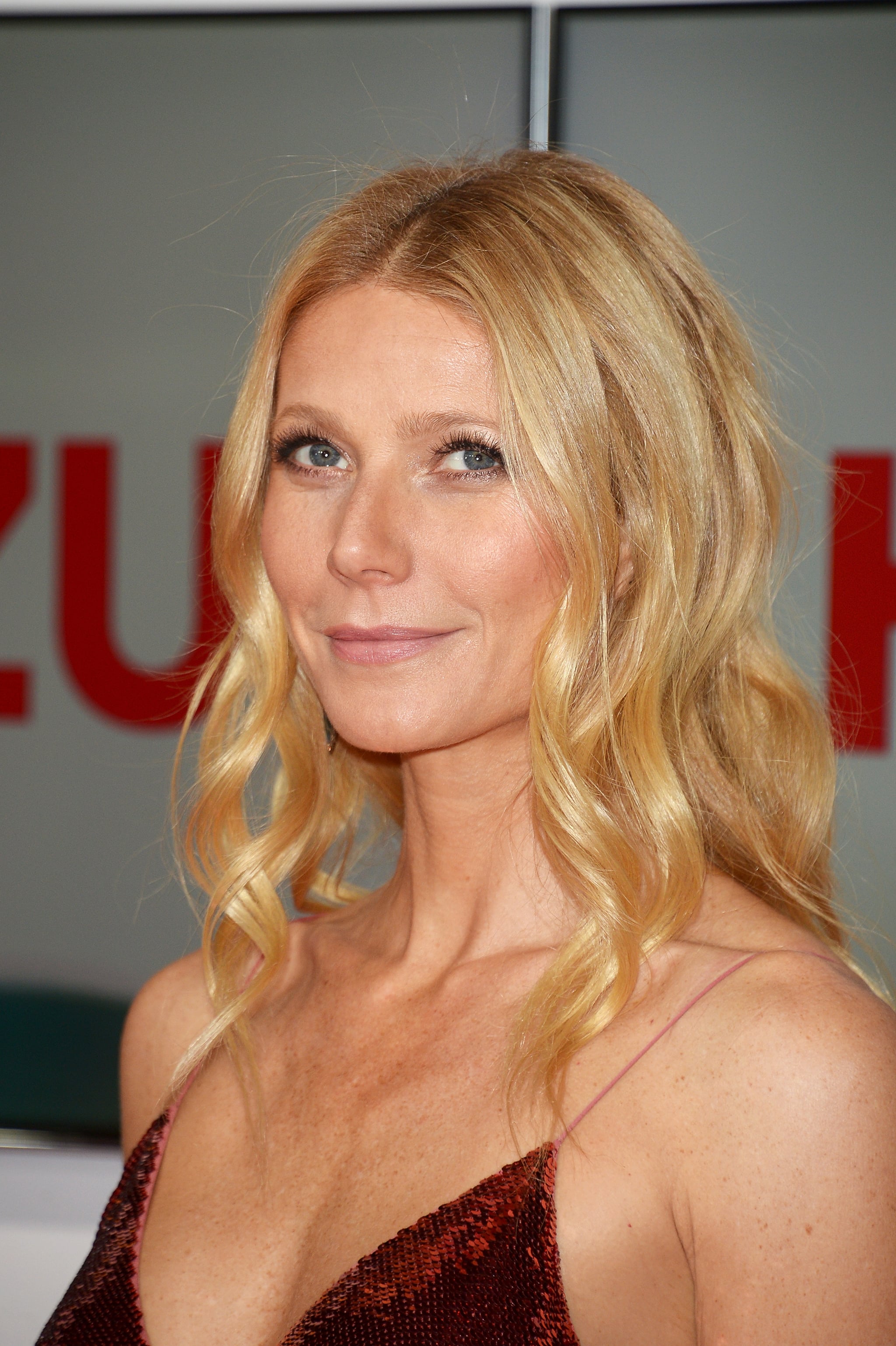 While I'm used to seeing Gwyneth Paltrow with her signature sleek strands, I was delighted when she debuted glossy curls this weekend at the 49th Golden Camera Awards in Berlin, Germany. It made me want to reach for my clamp-less curling iron stat to re-create the look. What often surprises me about my girlfriends is that: (A) many of them still don't know about curling wands, and (B) the ones who do don't always know how to use the hot tool properly. As a curling iron fanatic (I probably warm up mine five times a week), here are the tips I've learned over the years:
1. Prep your mane with a hydrating hair oil like Garnier Marvelous Oil ($6). It acts like a seal so that the hot tool doesn't sizzle your strands.
2. Let your locks air-dry, or create waves on second-day strands. Why? I have found that when my hair has natural texture or a bit of grease, the coils hold better. I often use the wand to relax my natural spirals. Curls in freshly blown hair can quickly fall limp. One way to get around this is to add a bit of dry shampoo to just-washed and blown hair.
3. Hold a clamp-less curling iron — such as the Sultra Bombshell Curling Rod ($130) — vertically and pointed down, grab two inches of hair, and carefully wrap it away from your face (use the glove that comes with the iron so you don't burn yourself). I go from front to back and then use a handheld mirror to make sure I didn't miss any sections I can't see. This creates polished waves, but for a more messy, after-dark look, you can wrap the hair going toward and away from your face in an alternating pattern.
4. Finish with a light hairspray, like Frederic Fekkai Advanced Sheer Hold Hairspray ($25). Flip your head upside down, and gently shake out the curls. Flip back up, and mist hair with a sea salt spray like Alterna Bamboo Style Boho Waves Tousled Texture Mist ($22) to give it more texture and a beach-y feel. And voilá! You look like Gwyneth.
5. To make the style last an extra day, sleep with your hair in a loose, high bun. In the morning, you can wet and redo the front pieces (blow-dry and recurl). Then blast the rest of your hair with the dryer pointed down, and twirl the coils around your fingers. Hair has memory, so your waves should spring back into place. If not, a spray like Aveda Be Curly Curl Enhancing Spray ($20) will do the job!