Halloween Costumes With a Blunt Bob Wig
5 Last-Minute Costume Ideas That Work With a Blunt Bob
As POPSUGAR editors, we independently select and write about stuff we love and think you'll like too. POPSUGAR has affiliate and advertising partnerships so we get revenue from sharing this content and from your purchase.
Although you may spend a month planning out your costume, Halloween only comes around once a year. For those of us with tight budgets, it's always a good idea to opt for a costume that has flexibility and staying power. Pieces that work for one costume may work perfectly for another. Case in point: the blunt bob wig ($25). We've rounded up five costumes you can wear with short, shoulder-grazing hair.
The Morton Salt Girl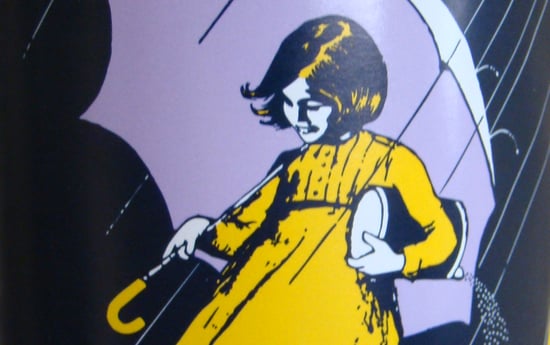 The iconic girl in the yellow frock has a short, blunt hairstyle, so this costume can come together in a snap after you have your wig. Grab a fluorescent yellow dress, white tights, and an umbrella, and carry a container of salt under your arm for an iconic (and cute) getup.
Mia Wallace From Pulp Fiction
A hairstyle as noteworthy as the movie that launched it, Uma Thurman's Mia Wallace is a fast-talking wife of a gangster with a sleek bob and amazing style. Black cropped pants, a white button-down, and your wig are all you need to do the twist with Vincent Vega.
Mrs. White From Clue
Sure, she may or may not have done it in the parlor with the candlestick, but Mrs. White's blunt bob was not a look to question. The flawlessly coiffed style pairs perfectly with an LBD, pearls, and opera-length gloves.
Flapper Girl
Once you have your bob style down, it's easy to play around with your flapper-girl look. Feather boas, a sequined dress, pearls, and some smoky eye makeup pull this costume together.
Betty Rubble From The Flintstones
The sweet and demure neighbor of Fred and Wilma must have had a great hairstylist, because that black bob of hers was ahead of its time. Pair your wig with a blue dress (shell detail is a bonus) and a little blue bow, and you're all set for a night out in Bedrock.