Hello Kitty Body Glitter Beauty Product
Hello Kitty Body Glitter Exists, So Every Day Can Be Caturday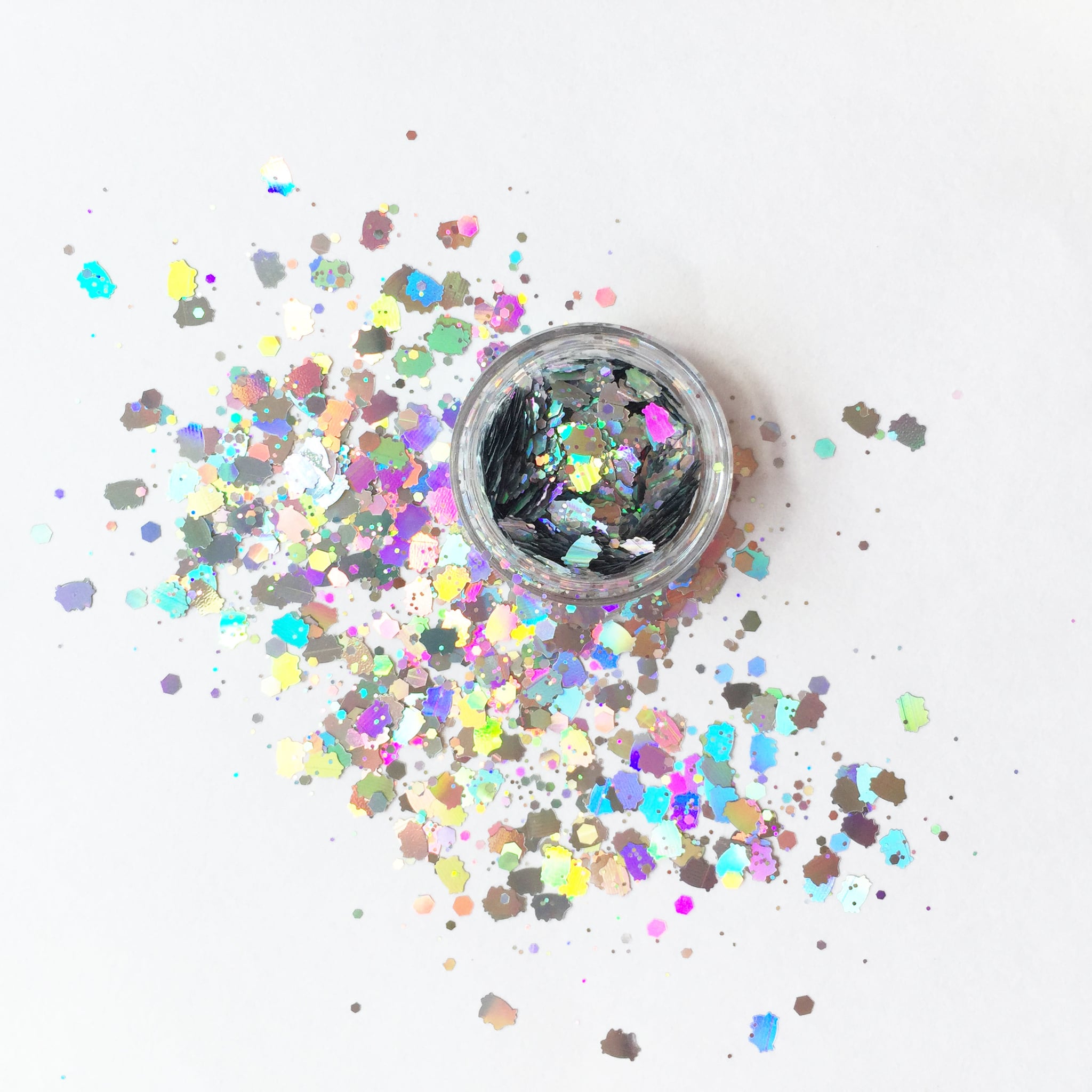 Image Source: Etsy
If your Peter Thomas Roth Hello Kitty Face Mask is getting lonely on your vanity, why not give it a friend? We found what may be the most '90s, fabulous way to celebrate your love for the little pink feline: holographic body glitter.
Yes, now we can all re-create the look of the most popular girl in middle school who doused her face and shoulders with Graftobian Shimmer, luckily without the sticky residue. That's because the good people at Sparkle Pig Glitter took the time to create holographic freckles in the shape of Hello Kitty, which can be applied with just some Vaseline.
While you could get retro with it and apply these on your neck and décolletage like said eighth grade cool girl, it's 2017, which means people put glitter wherever they damn well please. We love the idea of sticking it on your lids, which brings new meaning to the term "cat eye." Or you could apply it on your roots for your next rave cat-lady convention. You could even jump on the booty glitter bandwagon, because, why not?