Holiday Beauty Treatments
The Treatments You Need to Get Before You Go Home Next Week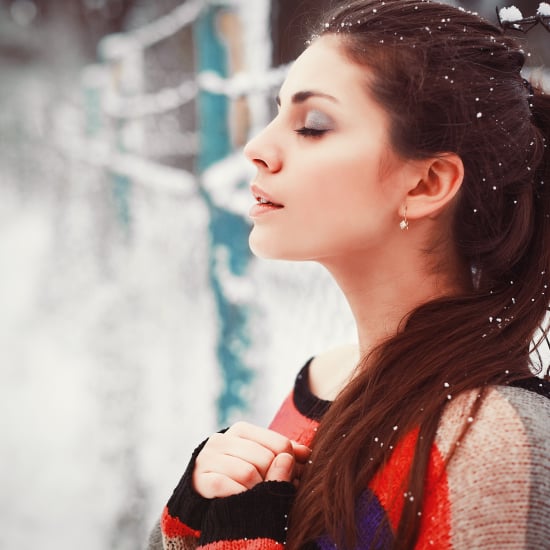 You've got one week before you head home for Thanksgiving, and it's time to start mentally preparing yourself. We can already hear your mom's voice nitpicking about your unruly roots and chipped nails, so we've got your beauty checklist for a holiday spent with the family. You'll look your best, which will hopefully minimize the stress of the whole holiday season . . . but we don't make any promises.
Day 7: See your stylist. Ratty ends, obvious roots, and all-around dull hair will definitely hit your mother's sore spot. So, make it a point to schedule an appointment with your hairstylist before you go. A root touch-up and trim are required before you reunite with your long-lost cousins (you have to win the favorite grandchild award after all). In a pinch, seek out a full-strength hair mask like Alterna Caviar Repair Microbead Fill and Fix Hair Treatment ($42).
Day 6: Start your whitening regimen. It's going to take you a few days to get your teeth glistening white, so it's best to start now. You might want to give up coffee and red wine from here on out, too . . . or not.
Day 5: Focus on the eyes. Not a holiday goes by without someone mentioning your tired eyes. Counteract the puffy bags and dark circles with an under-eye mask. Pack the Talika Eye Therapy Patch ($67) on the plane to remedy the post-happy hour haze. Mom will never know.
Day 4: Peel it all off. A professional chemical peel will help reveal a younger, brighter layer of skin (just in case you should run into an ex). But you could try an at-home treatment like Kate Somerville Clinic-to-Go Resurfacing Peel Pads ($48) if you can't make it to the office. If only your dermatologist could prescribe Valium to get your through the holidays, too.
Day 3: Stock up on neutral lip colors. For some reason bold, bright lip colors don't always go over well with my family. Keep it simple with nude pinks and light browns. We like Tarte LipSurgence in Hope ($24). Save that revved-up red for the drinks with your former high-school classmates.
Day 2: Sit down for a manicure. Chipped nails will never do at the Christmas dinner table. Get a manicure before you go home, but make sure you skip any newfangled nail art.
Day 1: Brush up on your styling skills. Because a ponytail is never enough. Whether you get a blowout before the plane or just pack a curling iron, it's time to get some new holiday hair ideas on YouTube.