Honest Beauty Liquid Lipstick Review
Jessica Alba Completely Reinvented Liquid Lipstick — and Now It's All I Want to Wear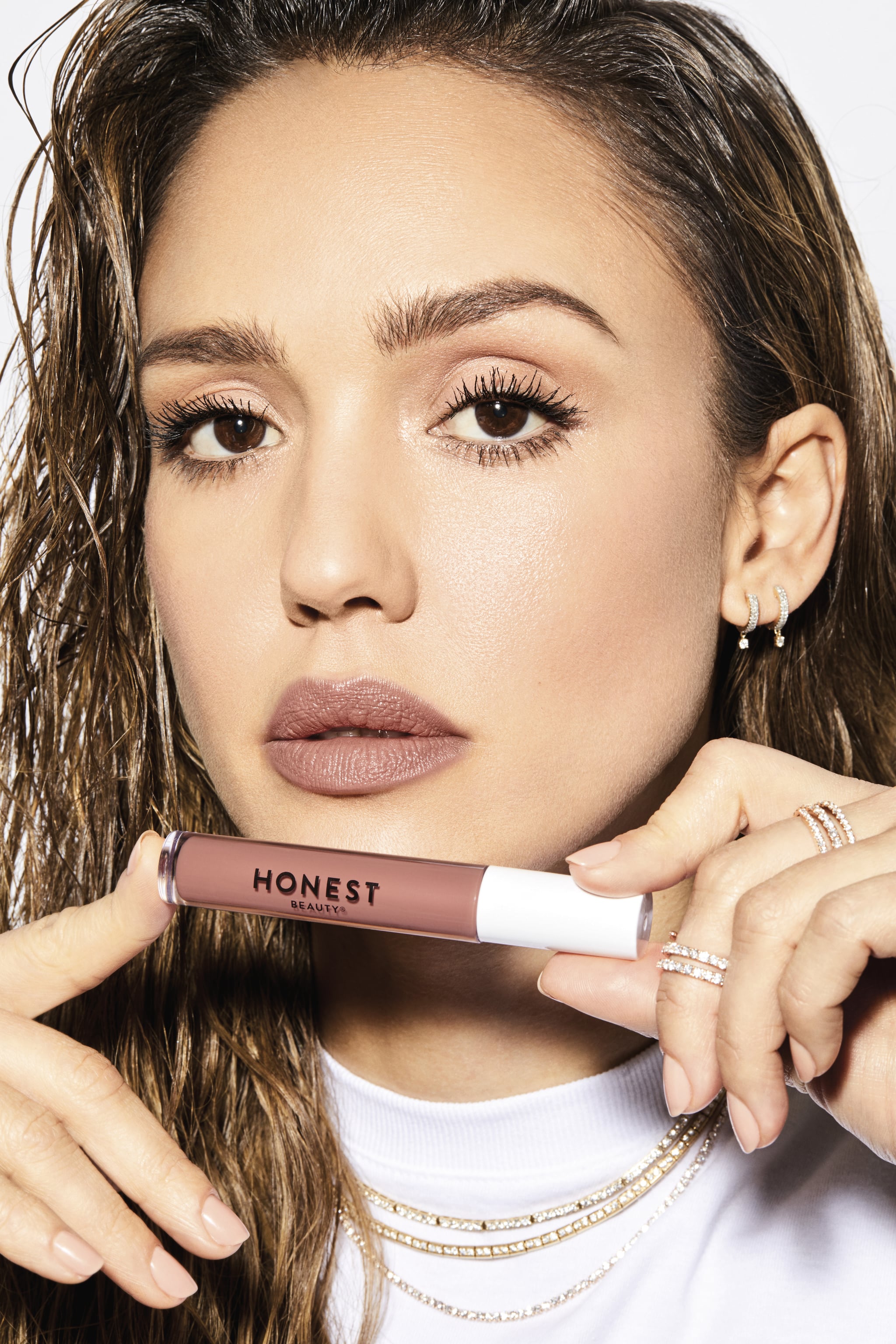 Liquid lipstick has never been my thing. It's too drying, too opaque, and too matte for my already often parched lips. And while I never gave much thought to what makes liquid lipstick last through greasy pizza and make-out sessions, deep down I probably always knew it couldn't be anything good.
Fortunately, Jessica Alba and her team at Honest Beauty did think about it and set out to create a clean liquid lipstick formula. There were two ingredients they decided to replace from the get-go: isododecane and synthetic film formers. Isododecane is a petroleum-derived ingredient that can be as much as 30 to 50 percent of a liquid lipstick formula, and it makes it dry quickly. Film formers are what make the lip color last all day (and night, and sometimes into the next day). Instead, the Honest Beauty version contains coconut alkanes to help the finish dry and pine rosin to make the lipstick stick to your lips for hours.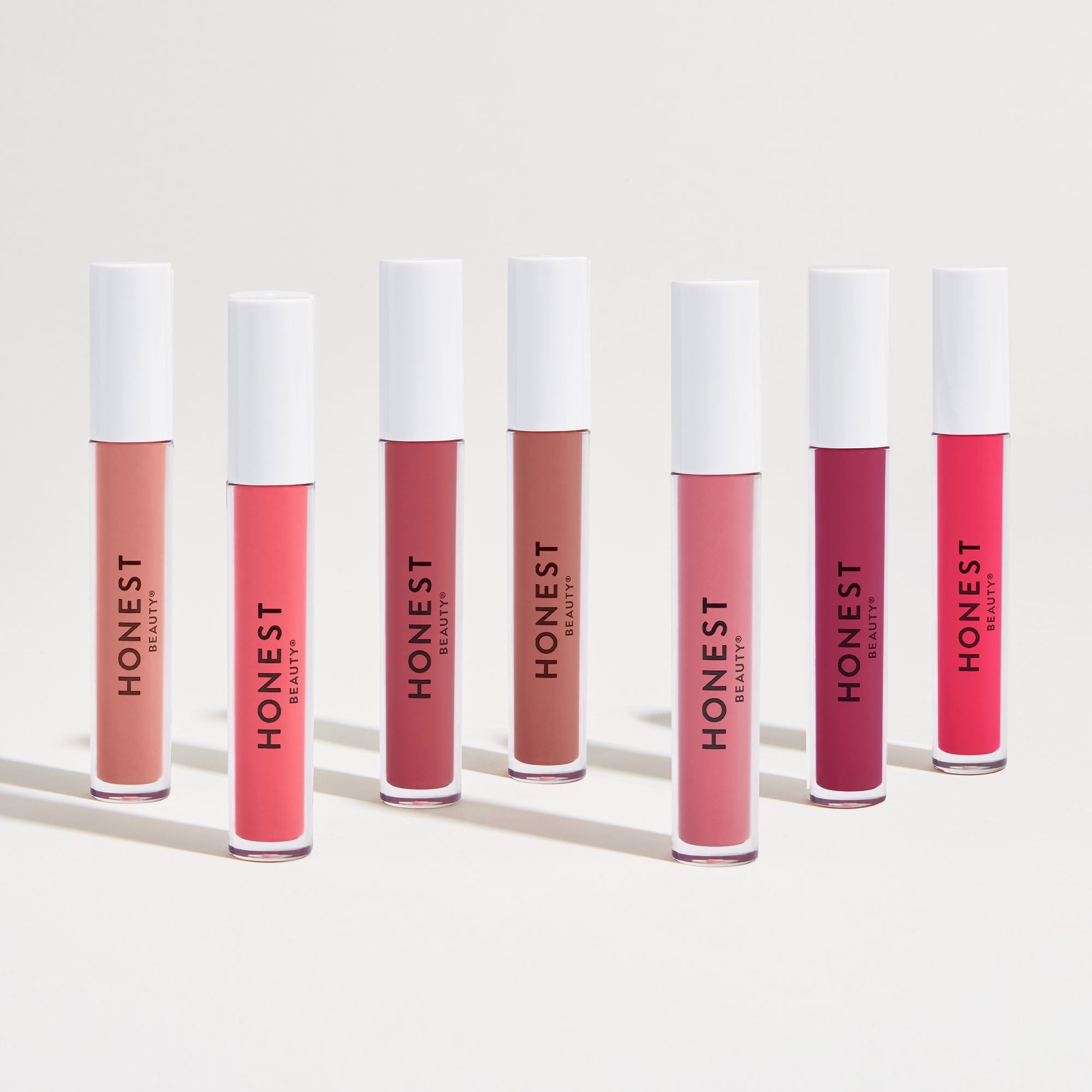 When I apply the Honest Beauty Liquid Lipstick, it feels more like a gloss — hydrating and not too thick, probably because it's loaded with hyaluronic acid and natural oils. After a few minutes, it starts to dry and look semi-matte; there's even a little kaolin clay in the formula to give it a powdery finish without zapping moisture from the lips. The colors range from Alba's favorite nude called BFF to a poppy pink called Goddess, and they can be tapped on for a stain-like finish or layered for maximum payoff. "I like to use the liquid lip as a cheek and lip," says Alba. "It's a multitasker." Naturally, I follow her advice and do the same, and I think I like it even better as blush.
"Our standard of clean is above and beyond [European Union standards]," Alba says about the Honest philosophy in general. "It's around safety. What can we use that's more sustainable and better for you and can actually improve the health of your skin over time." And even though clean makeup is especially challenging to formulate, Honest Beauty does it well and makes it accessible: the liquid lipstick costs $12.99 and is available at Target.
While Alba is encouraged by how much consumers know about clean beauty these days, she wishes it were easier for them to navigate what's available. "You feel like companies would have more values, especially as there is more data and research around certain ingredients, and they still choose to use them," she explains. "And then they try to confuse the consumer with pictures of nature, or by using one organic ingredient and putting it on the packaging."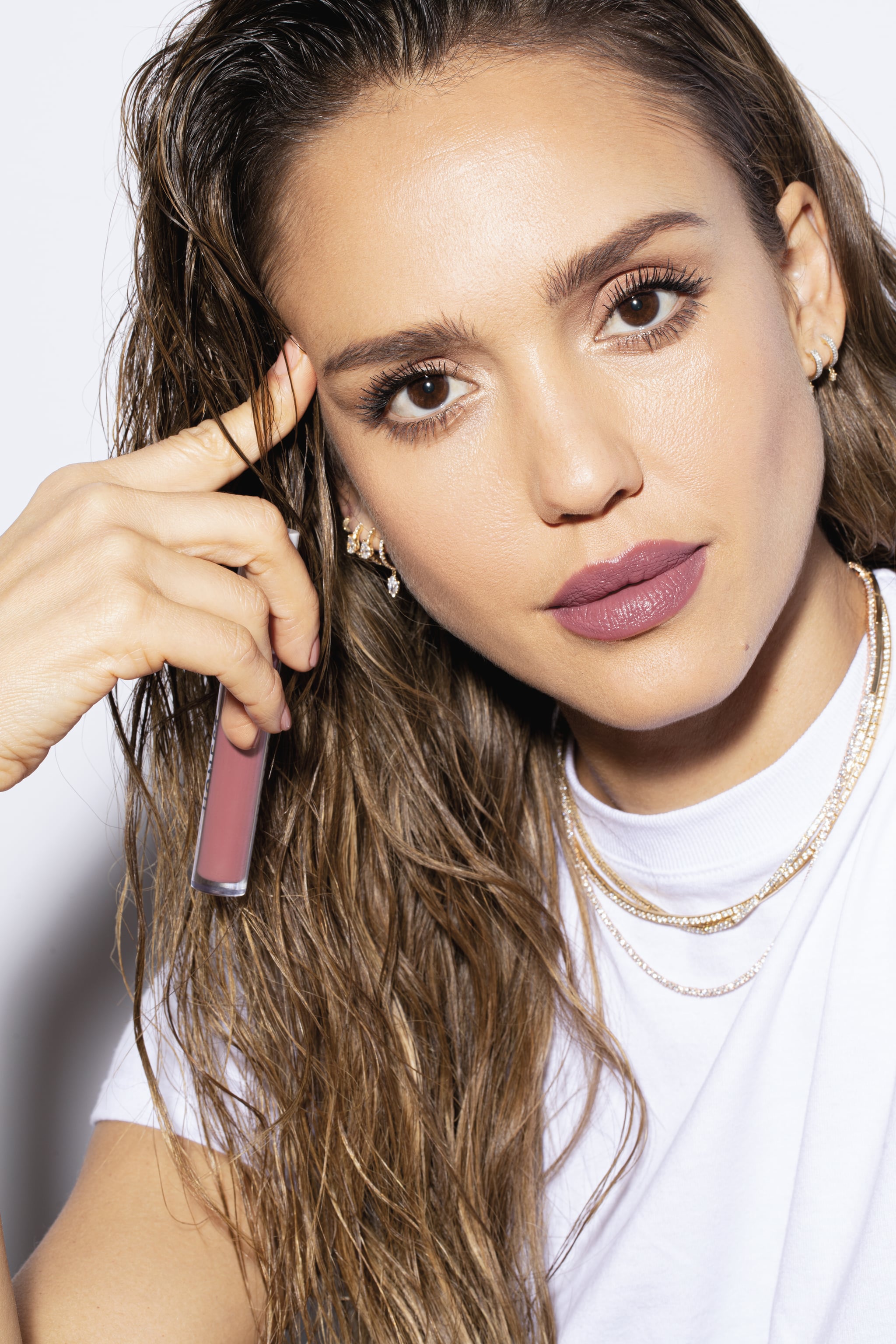 That's why creating this liquid lipstick was about more than just offering a clean formula — it's also a challenge to the beauty industry. "I think liquid lip is going to be a game changer," says Mallory McMahon, manager of Research and Innovation at the Honest Company. "I think it's going to encourage other brands to think, 'oh, it can be done.'" Alba adds: "And at our price point."
Now, liquid lipstick is part of my everyday makeup routine — except I'm mostly using it on my cheeks like Jessica Alba.
Image Source: Courtesy of Honest Beauty