Source: POPSUGAR Photography / Dean Lipoff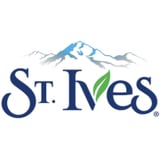 When it comes to putting on makeup, there are specific tips that will give you optimal results. We partnered with St. Ives to show you how to achieve a flawless makeup application. Plus, you can shop the scrubs directly below — just click on the links and your shopping cart will appear!
Few things are more frustrating than streaky, uneven face makeup. Oftentimes, the culprit isn't your tools or technique but rather the lack of exfoliation to smooth your skin. This one change can make a world of difference when applying foundation, so keep reading for tips on how to get that smooth, porcelain complexion you've been looking for.