Source: POPSUGAR Photography / Diggy Lloyd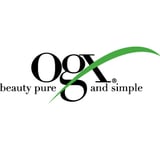 It's time to end the days of hiding your natural hair and just rock what you got. We've partnered with OGX to show you that it's never too late to kick your hair into gear — no damage necessary.
We always seem to want the hair we don't have. If you were born with straight strands, you probably wish for beach waves or Old Hollywood curls. And if you have natural texture, most mornings are likely spent with a flat iron in hand.
Long in pursuit of trending cuts or locks worthy of those classic hair commercials, we found three POPSUGAR staffers who have gone to great lengths to achieve styles they felt comfortable in. After years of excessive treatments, constant heat usage, and cycling through products to no avail, they reveal how they embraced their unique manes and learned to own — and completely rock — the hair they've got.