How to Make a Bikini Wax Hurt Less
10 Tips to Make Your Next Bikini Wax Nearly Painless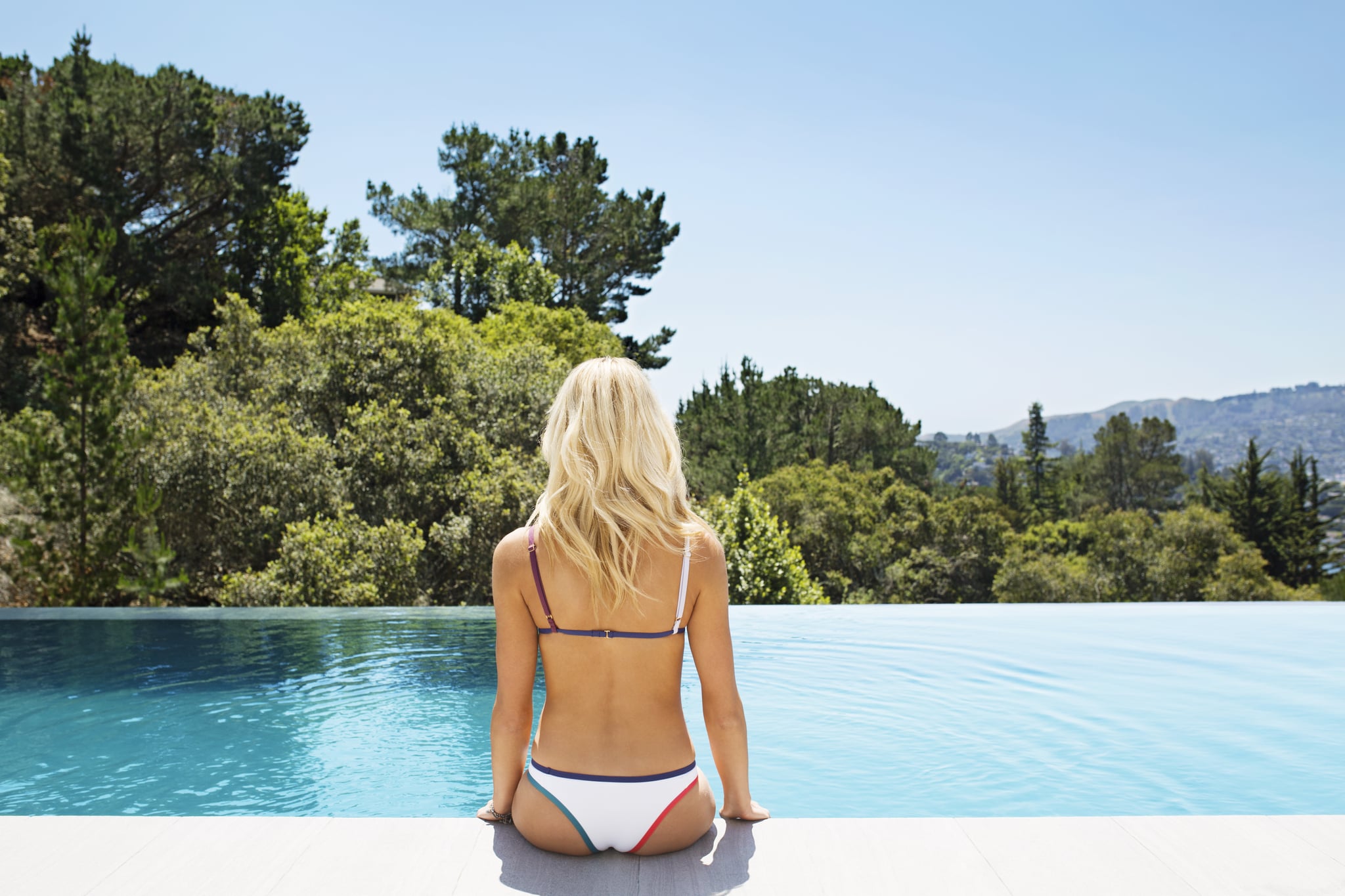 We're convinced only masochists look forward to a bikini wax, but you may need to take care of business before your next Summer weekend beach trip. But it doesn't have to hurt quite so badly. There are ways you can reduce the pain. If you're new to waxing, start out with a professional to see how it's done. After a few times, you might want to try doing it at home to save a few bucks. Either way, to learn how to keep pain at bay, keep reading.
Plan to wax after your period. Your pain threshold is higher in the week after your period than beforehand. Think of it like this: if sappy commercials make you cry when you're premenstrual, having wax applied to your dainty bits certainly will.
Lose your self-consciousness. Yes, a stranger is going to see you wearing, at most, a paper thong. Don't worry about offending her or feeling embarrassed. It's nothing she hasn't seen before. The less anxious you are, the less you'll worry about pain.
Start off slowly. Your first bikini wax is not the time to try a Brazilian. If you're new to waxing, go with a basic bikini wax. If you want to remove more, there's always next time.
Exfoliate. The day before you decide to wax, exfoliate in the shower. This will remove dead skin, allowing the wax to grip shorter hairs.
Speak up. A good esthetician will work with you to make sure you're as comfortable as you can be. Don't be too shy to say something if you have a low pain tolerance — it's better to speak up than to suffer in silence.
Use hard wax. Hard wax is gentler than soft wax, so visit a spa that uses it.
Take an over-the-counter pain reliever. About an hour before your appointment, take an Advil, Tylenol, or other pain reliever.
Breathe. It can be tempting to hold your breath, but breathing in and out helps reduce the pain. Take a deep breath in when the wax goes on, then breathe out when your esthetician gives it a yank.
Know which parts are most sensitive. You wouldn't expect it, but having hair pulled from the lower abdomen area is more painful than it is around the vaginal opening.
Turn your head and cough. An esthetician at Bliss taught us this trick: when the wax is about to be ripped off, cough. Sounds weird, but it distracts from the pain.
Image Source: POPSUGAR Photography / Sheila Gim