How to Remove the Hard Top Layer on Powder Makeup
Is This Pesky Beauty Problem Ruining Your Favorite Powder Products?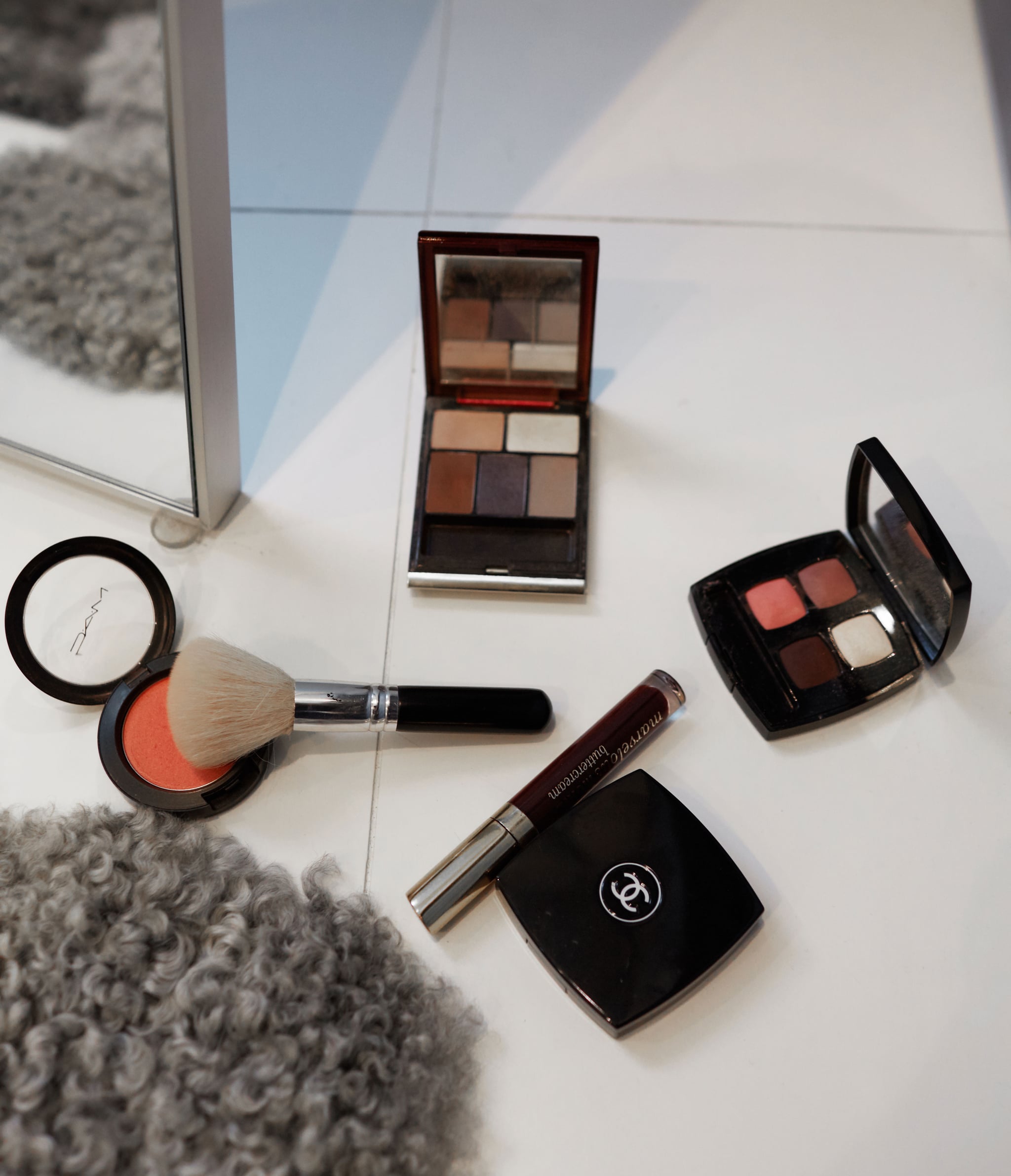 There are a lot of factors that could derail a morning beauty routine — a sudden breakout, a pesky chin hair, or shattering your favorite product — but one of the most inconvenient can be located on the surface of a pressed powder formula. It's that weird, hardened film that sometimes takes up residence on blush, bronzer, setting powder, and even eye shadow. This makes the product far less pigmented, rendering it almost unusable. I've been plagued by these shiny patches for years, but truthfully thought I was the only one. I've never known what they are or how to resolve them until Nick Lujan, Make Up For Ever pro educator, came to the rescue.
"[They're caused by] oil transfer from skin to the tool then onto the powder," he explained to POPSUGAR via email. "Essentially this could be from natural oils on the skin or from moisturizer use." So when you double dip your brush (as one is wont to do when loading on a favorite cheek color) it's picking up a bit of grease. You're then rubbing it into your favorite powder, where said grease takes up residence in the form of a hard film.
It's easy to remove without wasting precious product. Don't scrape — this could result in a sad, gouged hole. Instead, Lujan recommends that you use a piece of packing tape to carefully lift off the affected layer. Should you be hyper concerned about harming your makeup (we can't blame you, especially if it's pricey or limited edition!), try pressing the tape against your skin a few times to reduce the stickiness before salvaging the powder.
Though you might not have dealt with it before, this beauty issue is bound to come up at some point in your life, even if you're cautious about hygiene. Thankfully, that scaly surface doesn't mean your product is contaminated or needs to be thrown out. "It is a sign of needing to clean brushes or get a new sponge," Lujan remarked. Learn how to properly wash your makeup brushes.
Image Source: POPSUGAR Photography / Sheila Gim