Inglot Concealer and Highlighter Pen
Multitaskers Will Love Inglot's New Concealer and Highlighter Duo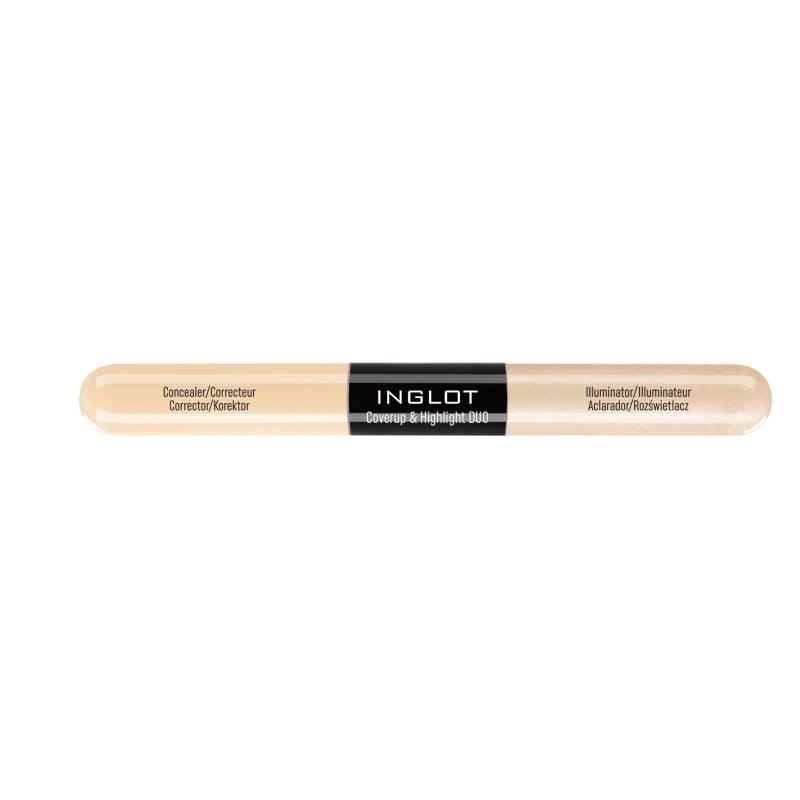 Your beauty routine just got way more streamlined thanks to Inglot's latest launch. The brand's new Coverup & Highlight Duo Concealer and Illuminator ($22) is a pen-shaped product that conceals on one end and highlights on the other.
The concealer part is infused with nourishing vitamin E and edelweiss stem cells and is applied with a precision sponge. The highlighter is loaded with high definition pigment for a natural — but definitely lit — glow, and is infused with saffron extract, and applies with a sponge, as well.
In addition to serving two needs with one stick, we're especially digging the portability of this baby. Because let's be real: covering spots and getting your glow on while on the move makes life way easier. Inglot is clearly on a role, too, because this new launch comes just days after the brand announced they're officially collaborating with Jennifer Lopez — queen of cheekbones — on a 70-piece makeup line.