Jessica Chastain Hair at National Board of Review Awards
Jessica Chastain's Ponytail Is So Easy Your Boyfriend Could Do It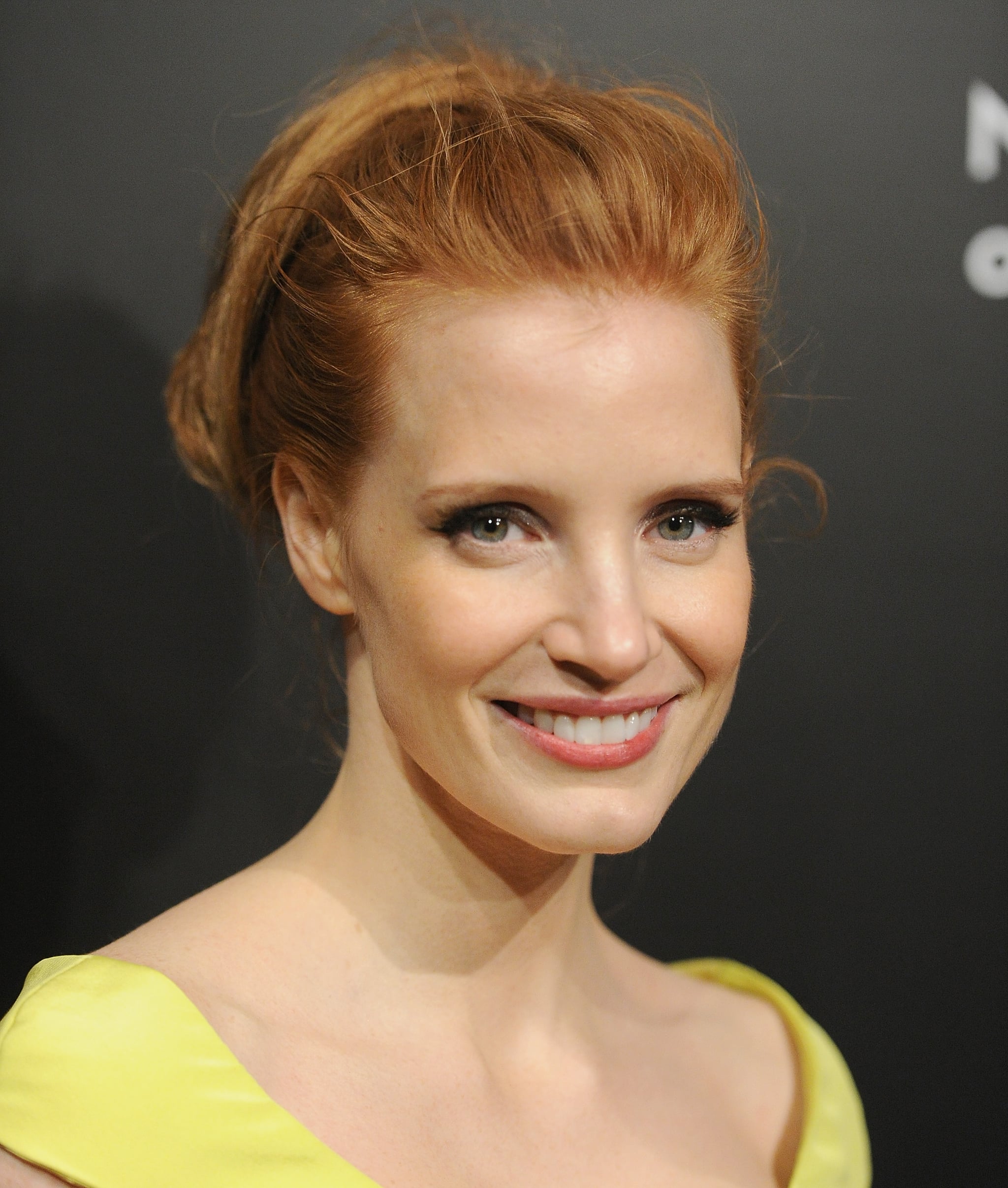 Stop! Before you throw your hair up into that same old plain ponytail, take a look at Jessica Chastain's updo from last night. At the National Board of Review Awards, the actress wore a cute yet casual pulled-back look that started out as a ponytail and evolved into something chic enough for the red carpet. This easy look is ideal if you have to be out the door in five minutes.
To re-create the look at home, section off a few inches of hair between the temples. Tease at the roots near the hairline to create volume, and secure at the crown with two criss-crossed bobby pins (the X shape locks the pins into place). Then, sweep the remainder of hair into a high ponytail.
Jessica disguised her ponytail holder by wrapping a piece of hair around the elastic. Once you've done the same, tease the tail to give it texture. After, smooth over the hair you just teased and tuck it under the nape to create an open-half-circle shape. Secure the bottom of the tail at the neck with pins. Spread the hair in the tail slightly to give it a fuller shape so it appears wider.
The actress finished off her style with retro cat eyeliner and a pink lip stain. If you do as Jessica did, you'll never succumb to the boredom of a bun or ponytail again.