Kat Von D Rock Candy Set on Sale
Now Is the Time to Treat Yourself to This Sweet Kat Von D Rock Candy Set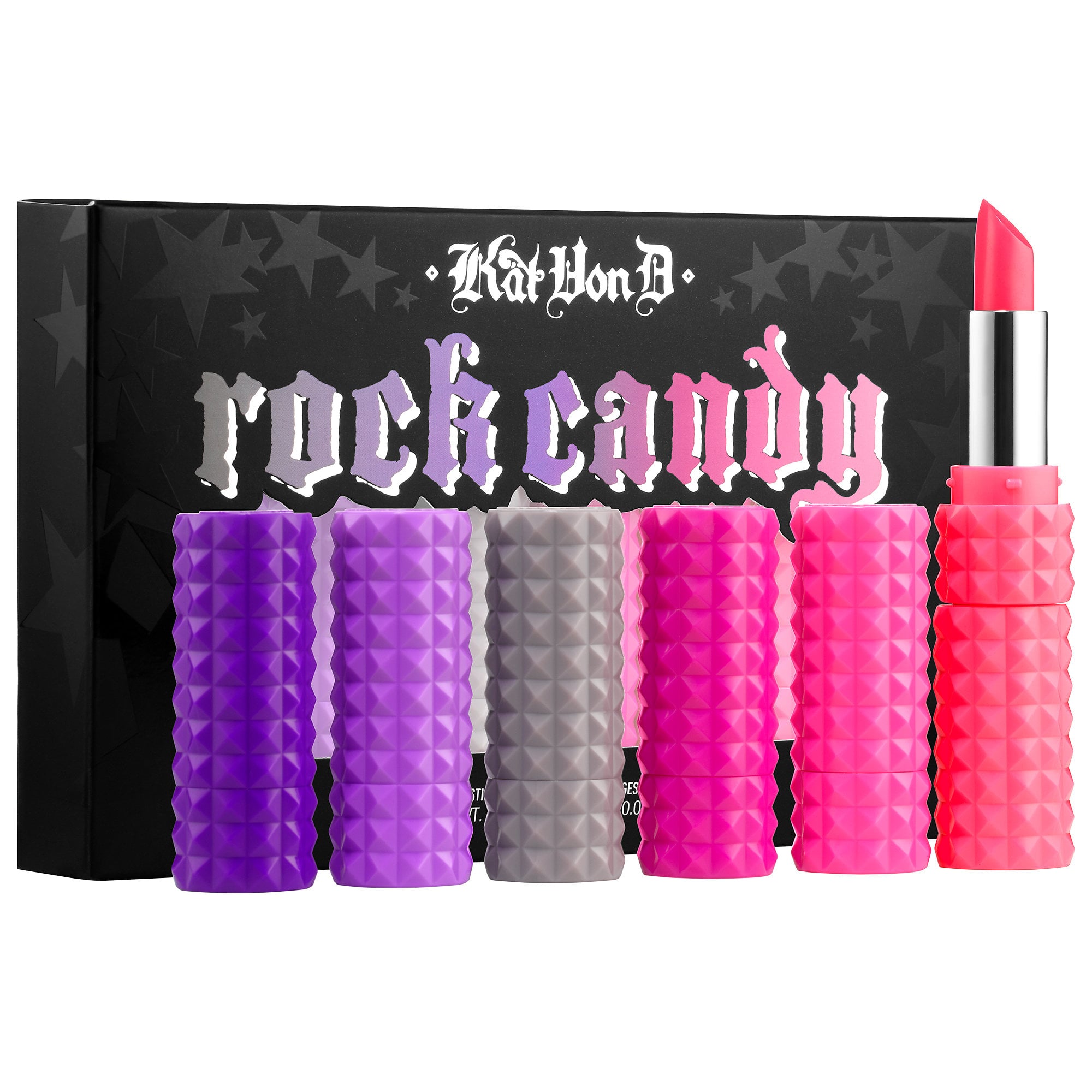 Beauty devotees went nuts when the Kat Von D Rock Candy Studded Lipstick Set ($45) launched in February 2017 — and now that it's on sale for only $30, expect the mania to start all over again.
The reason the set caused a frenzy when it originally launched is because it features six brand-new shades of the cult-favorite Studded Kiss Lipsticks ($21). The products are famous for having a long-lasting, creamy formula, as well as an incredible shade selection. This set not only had the same great texture, but unlike their black counterparts, the tubes come in corresponding shades to the lipstick color, making it incredibly easy to find your favorite product in your makeup bag.
The new shades in this set include bright pinks, purples, and a unique gray shade called Zero, a hue rarely seen in makeup lines. If you were on the fence about purchasing this bold set before, this sale is a sign it's time to buy. You can shop this deal on Sephora.com or Kat Von D Beauty's website.