Kora Organics Noni Radiant Eye Oil at Sephora Reviews
Meet the Rose Quartz-Infused Eye Oil That Sephora Shoppers F*cking Love
As POPSUGAR editors, we independently select and write about stuff we love and think you'll like too. POPSUGAR has affiliate and advertising partnerships so we get revenue from sharing this content and from your purchase.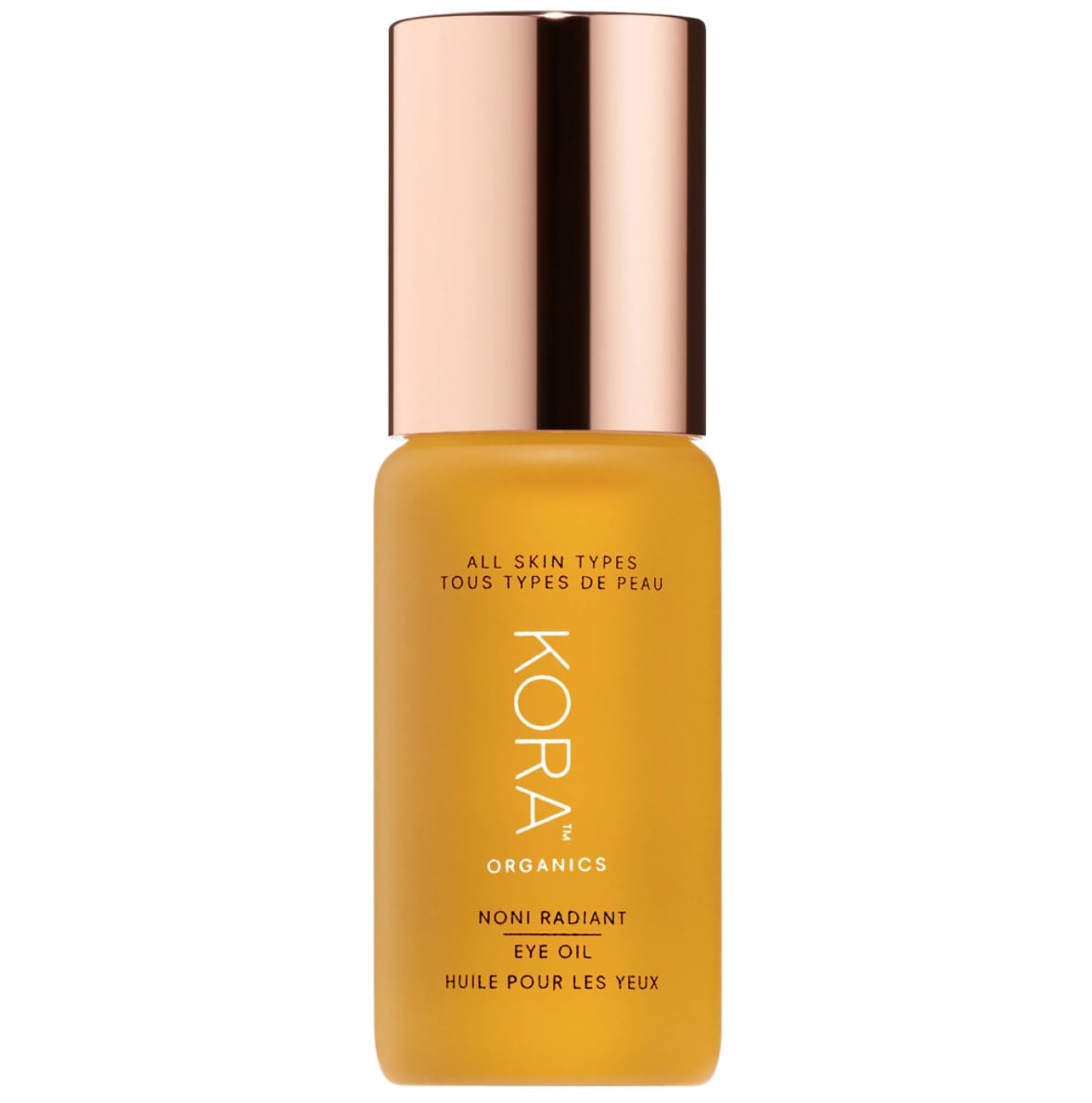 I just rewatched Almost Famous, so for the next week or so you can expect me to emulate my inner Penny Lane through wearing huge '70s curls, lots of denim, and indulging in anything that promises to take me on a spiritual journey. Enter crystals, which are having a major moment in the beauty world.
Although I am willing to drink the healing stone Kool-Aid, due to my current girl crush, you may not believe that crystals can save your skin (after all, there's no concrete scientific proof that they do). However, there's one thing that beauty-lovers can all get behind: glowing Sephora reviews. So listen up, cosmic naysayers: this new Kora Organics Noni Radiant Eye Oil ($38) has both a rose quartz facial roller and a five-star average rating.
Here's the deal with this eye treatment from Miranda Kerr's beauty line: you apply it via the baby pink applicator, which, if you believe the brand, "passes along the vibration of love to you." Sounds groovy — and fans agree. As one wrote, "I was hesitant about buying this eye oil since I have oily skin. . . But it soaks right in, does not ruin your makeup, and diminishes lines and puffiness almost immediately." They went on to call it a "game changer."
It's particularly great for reviving sensitive skin, as it's scent-free and doesn't sting or make your eyes water. The formula is made of a mix of kahai oil, which is a natural retinol, coffee seed oil, which works to awaken your circulation, tomato fruit, which brightens, and marine bamboo extract, which firms skin and kicks fine lines to the curb.
So yes, perhaps the "love vibrations" in the rose quartz do nothing except make you want to go listen to the Beach Boys, but, hey, we trust customer reviews!