Kristen Stewart's Balenciaga Rosabotanica Ad
What Inspired Kristen Stewart's Balenciaga Ad?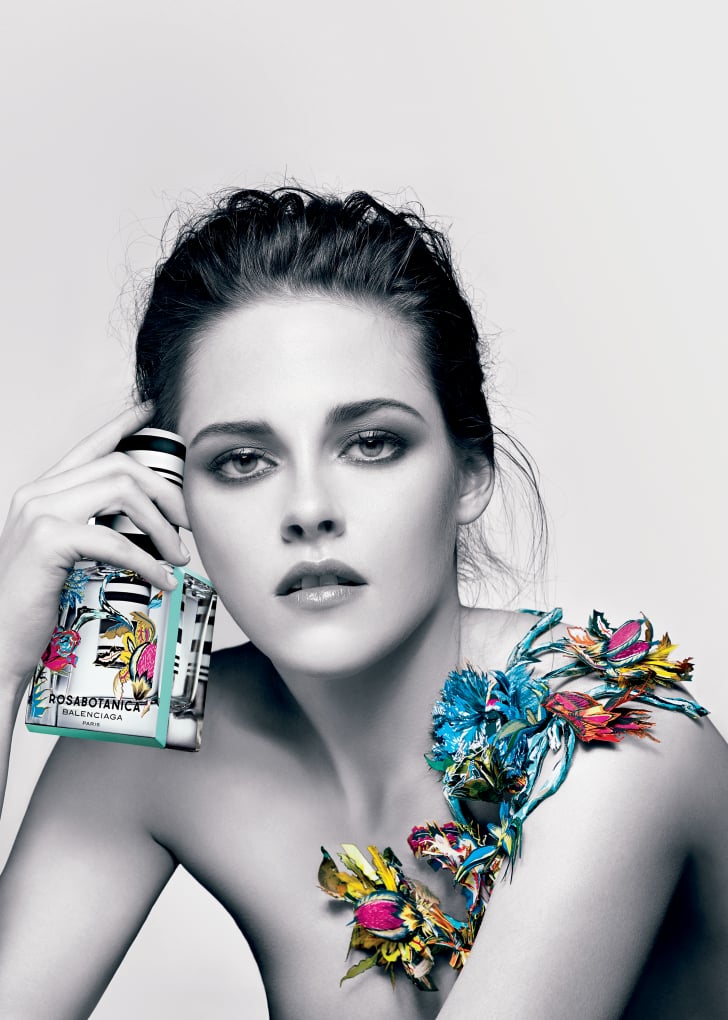 Kristen Stewart has already lent her stare to Balenciaga's Florabotanica scent twice, but we're thinking the third time is a charm. Topless, save for a smattering of fluorescent flowers, Kirsten stuns in her latest ad for the brand. This time, however, she's pushing Balenciaga's Rosabotanica, a bright, spicy scent with notes of fig leaf, grapefruit, pink pepper, and amber.
The look of this campaign is similar to that of her second Balenciaga advertisement, and for a good reason. In a behind-the-scenes video of the advertisement shoot, Kristen explains that the ad is supposed to be a kind of continuation of the Florabotanica ads. "It's very much in keeping with the story. In the first one it was very fresh, very bare, and in-your-face, and in this one it's a little more lived-in," she says. "It's like she knows the environment so well . . . it looks like the vines are starting to grow into her and become a part of her and she's clearly very comfortable there and owning it a little bit more." See what else Kristen has to say in the video below!