L'Oreal Paris x Karl Lagerfeld Beauty Collection Details
Karl Lagerfeld Designed a Makeup Line With L'Oréal Paris Before His Death, Launching in the Most Fashionable Way Possible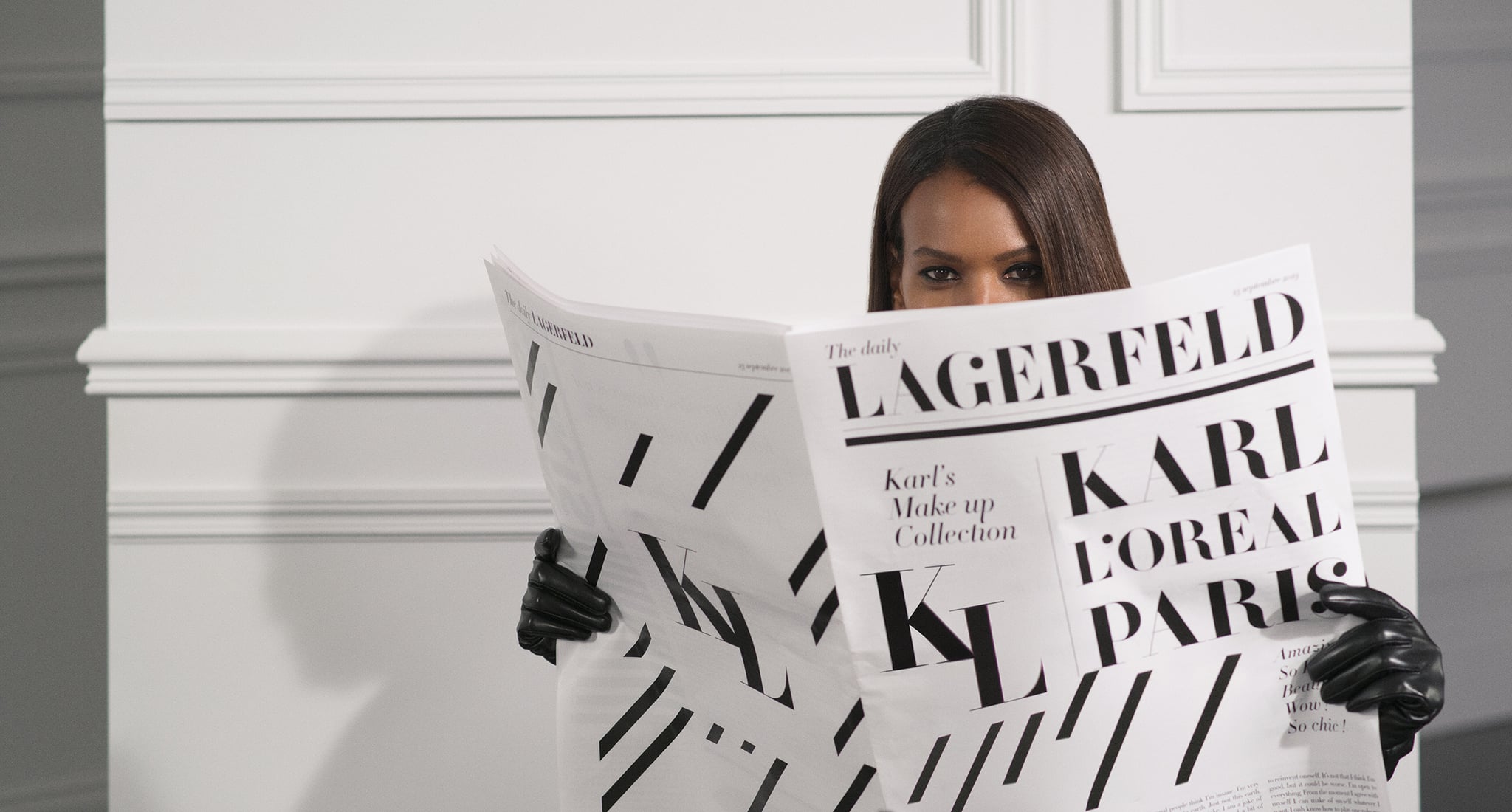 L'Oréal Paris and Karl Lagerfeld just announced the collaboration on a makeup collection launching this Fall. The late designer initiated the partnership before his passing in February. The makeup line will "channel Karl Lagerfeld's iconic rock-chic style, fused with a sense of Parisian elegance that is both classic and effortless" according to a press release issued from the brand.
For Lagerfeld, fashion and beauty very much went hand in hand: "He often used eye shadows as colors in his sketches," said Caroline Lebar, head of image and communication at Maison Karl Lagerfeld. For his runway shows for Chanel and Fendi, Lagerfeld also always had a hand in the development of the makeup look, creating sketches of the hair and makeup he wanted that he would then hand to the hair and makeup artists leading the beauty teams backstage.
As for what we can expect from the line, no information about what will be included in the collection has been released yet, but we'd love to see eye shadow and striking lip colors included in the lineup. One thing that has been made clear from the little information released is that this collaboration will have an "inclusive message of beauty for all," said Delphine Viguier, L'Oréal Paris global brand president. "L'Oréal Paris is committed to making beauty according to women's own rules and desires."
The L'Oréal Paris x Karl Lagerfeld collection will launch Sept. 27, in true fashionable style, on the eve of Paris Fashion Week Spring/Summer 2020.
Image Source: Karl Lagerfeld