Lady Gaga's Golden Globes Makeup 2016
Lady Gaga Slays Yet Again With Her Red Carpet Beauty Look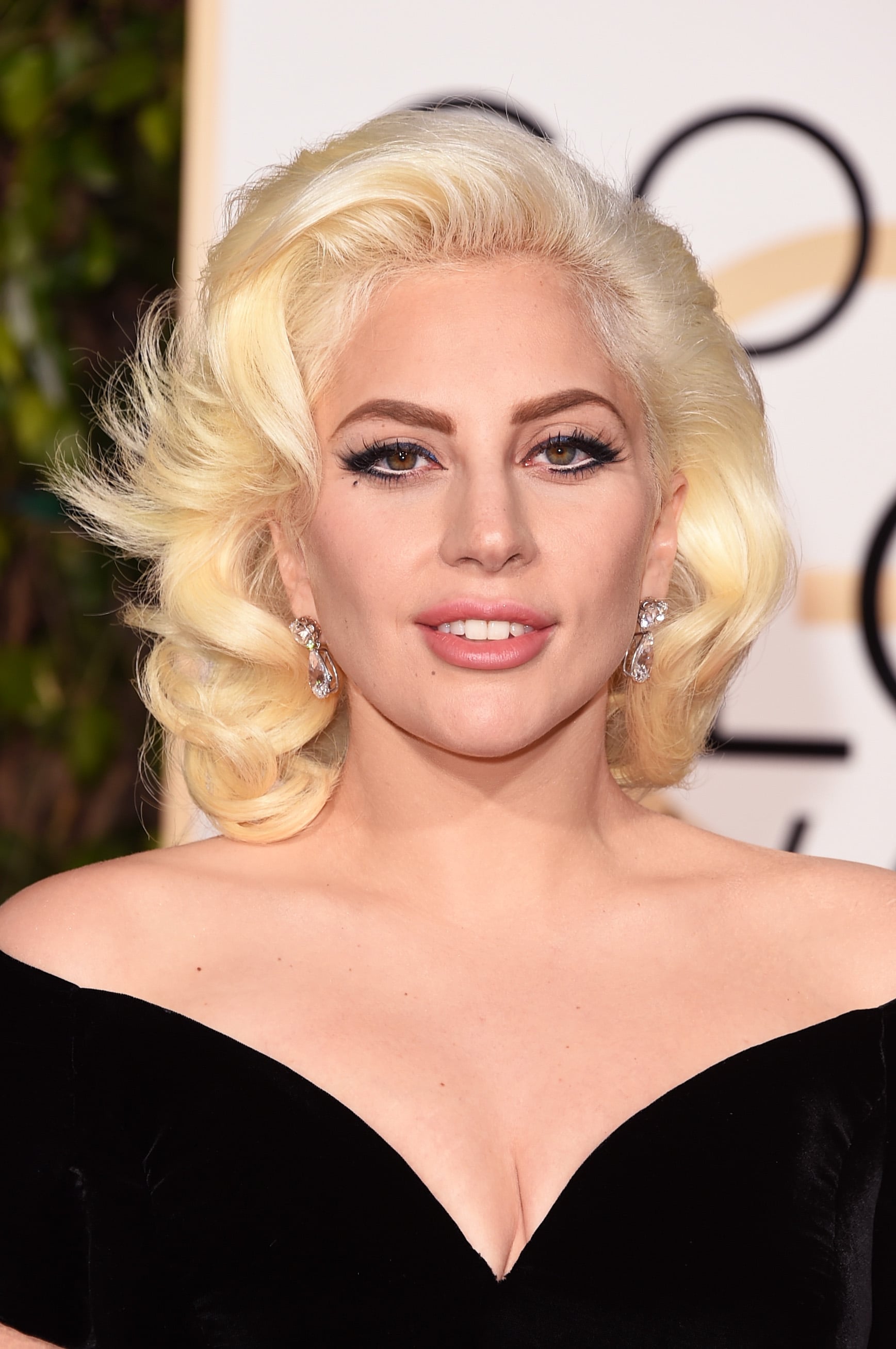 When you think of someone who has had a spectacular year, Lady Gaga is one of the first who come to mind. She wowed everyone at the 2015 Oscars with her medley from The Sound of Music, got engaged to longtime love Taylor Kinney, starred in American Horror Story, wrote a heartfelt, emotional song bringing forth awareness for sexual assault victims — to say the least, she had her best year ever!
And it looks like 2016 won't be any different. As a presenter at the 2016 Golden Globe Awards and now an official Golden Globe Award-winning actress, Gaga wowed everyone with her sophisticated and chic homage to Old Hollywood, rocking bleach blond hair and a curve-hugging gown. Her creamy skin was accentuated with a dramatic eye: lots of fluttery lashes along with white eyeliner on the bottom waterline made her eyes pop. Her lips weren't overstated yet had the perfect amount of flush to them — you can see why it's hard not comparing the crooner to the iconic Ms. Monroe!
True Little Monsters will have noticed that Gaga's many tattoos were missing from this pretty pinup look. According to Entertainment Tonight, the musician enlisted special effects makeup artist Mike Mekash, a co-worker on the American Horror Story set, to cover up her ink. Mekash used PAX, a blend of adhesive and paint, to create the illusion of virgin skin.
Let us know what you think of Gaga's look from the red carpet in the comments!