Lilo & Stitch Eye Shadow Palette
Surf's Up! A Lilo & Stitch Makeup Palette Exists, and It'll Give You All the Hawaiian Vibes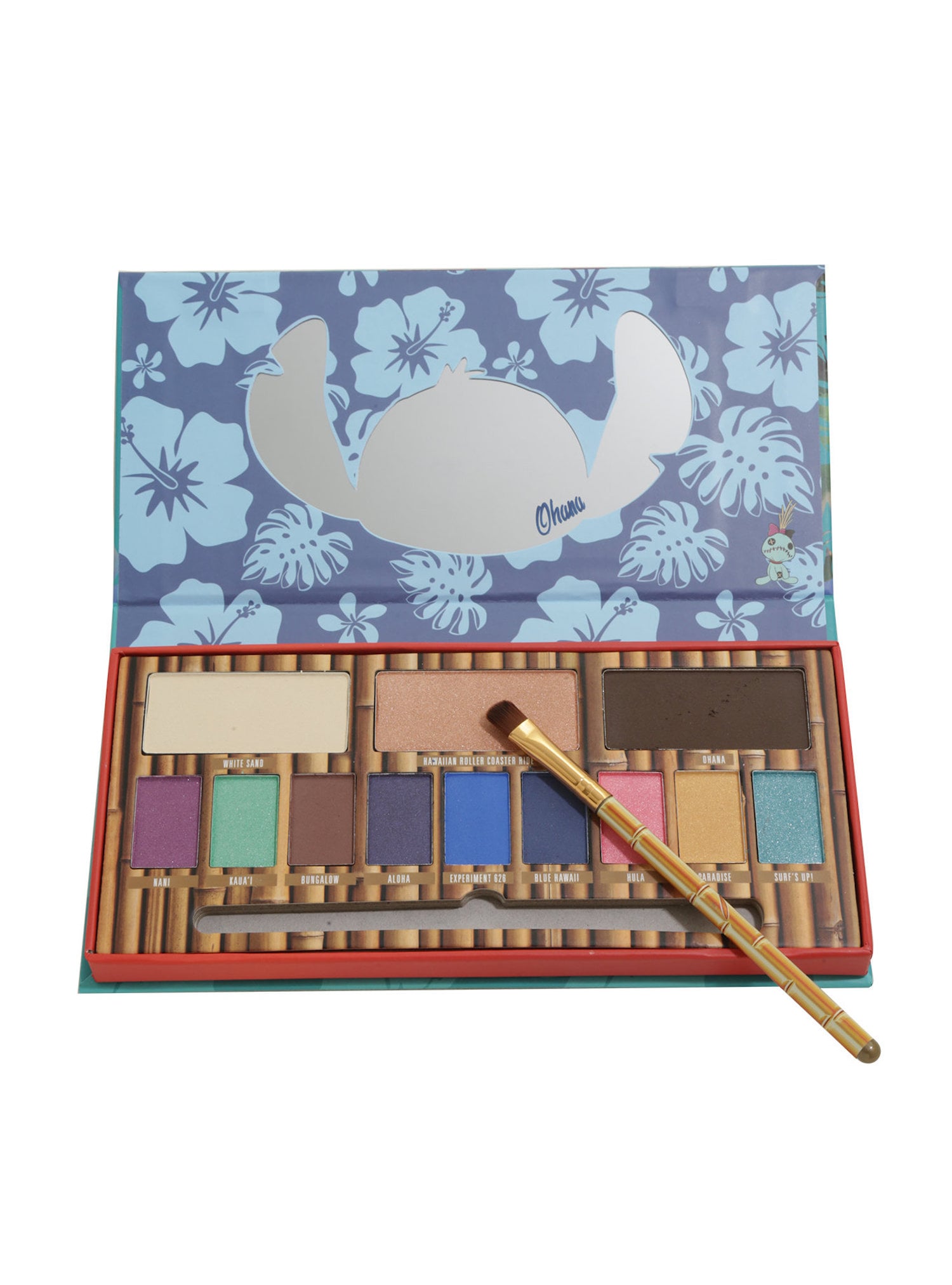 Surf's up, fellow Disney-lovers! After learning that there's a glorious Lilo & Stitch makeup brush set out there in this beautiful world, we just stumbled upon an equally as glorious makeup palette inspired by our favorite blue cartoon character.
The Lilo & Stitch Ohana Eye Shadow Palette ($13, originally $17) features 12 summery shades, including Hula, a shimmery bright pink hue, and Surf's Up, a lustrous light blue color. "Downright adorable" is honestly the one way to sum up the packaging, which is covered in leaf and hibiscus flower designs. Plus, the inside has a built-in mirror shaped like Stitch's head and a makeup brush covered in a tropical bamboo design. Does it get any better than this?
The palette is currently being sold at Hot Topic, among a plethora of other nostalgic goodies. Now, although Hot Topic may not be your go-to destination for beauty products, we'd gladly take a quick break from our beloved Sephora to snatch up this colorful palette. All aboard the Hawaiian rollercoaster ride to the cutest eye makeup ever!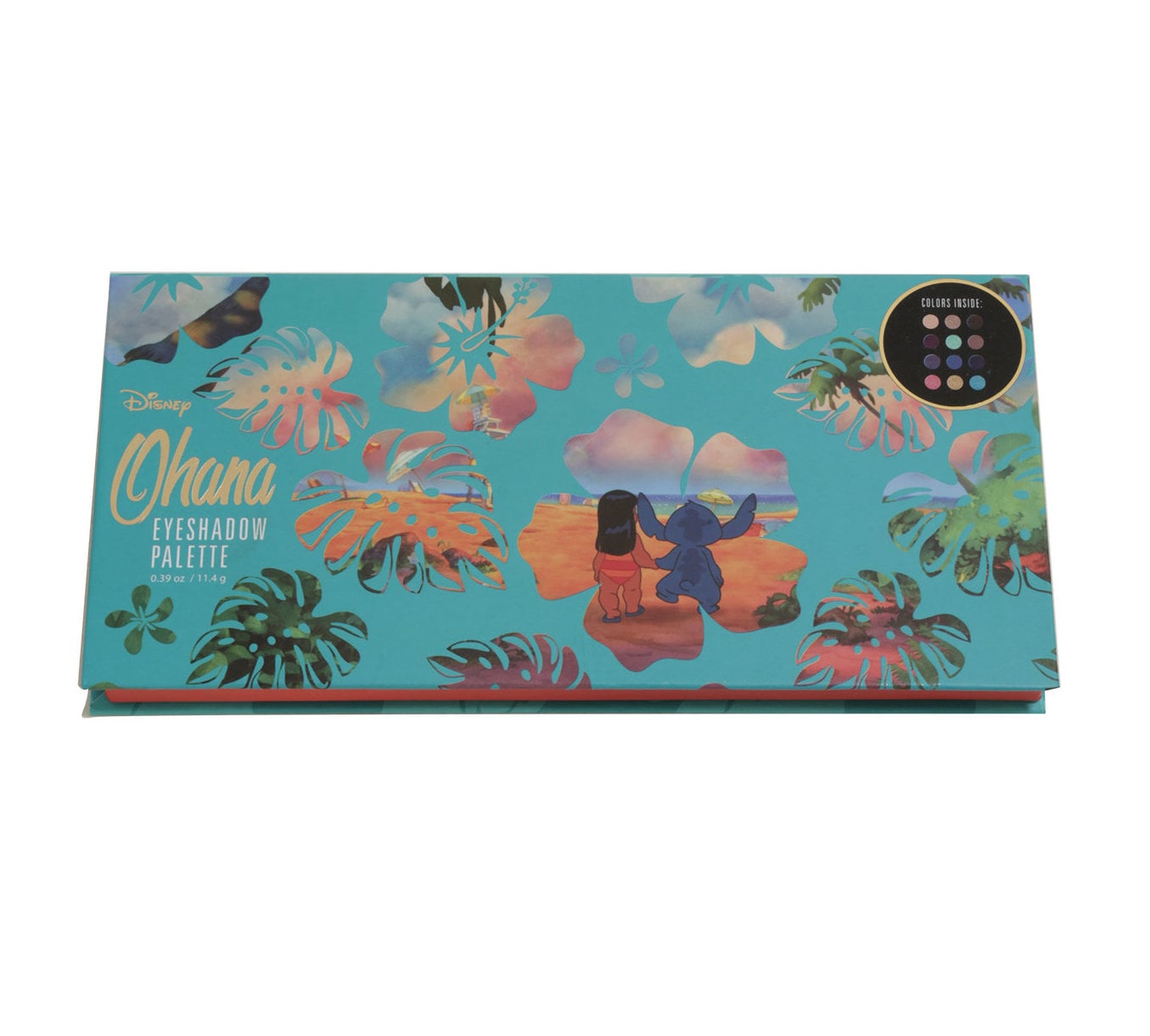 Lilo & Stitch Ohana Eye Shadow Palette ($13, originally $17)