Lime Crime Hi-Lite Blossom Swatches
There's a Brand-New Lime Crime Highlighter and It Looks So Freakin' Magical
As POPSUGAR editors, we independently select and write about stuff we love and think you'll like too. POPSUGAR has affiliate and advertising partnerships so we get revenue from sharing this content and from your purchase.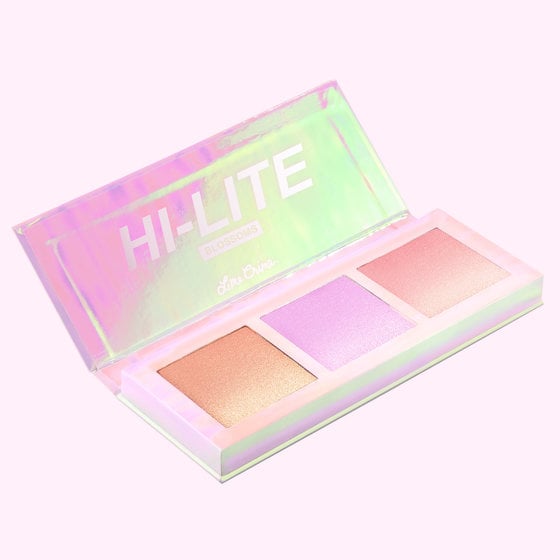 Just when we thought we couldn't be any more obsessed with our Lime Crime Opals Hi-Lite palette, we have a new set of colors to get excited about. That's right: the brand quietly revealed another Hi-Lite palette. According to the Lime Crime website, the Blossoms Hi-Lite palette ($38) is not available yet, but it's filled with three mystical shades guaranteed to leave you shining like the unicorn you truly are.
Each palette contains warm gold, lavender, and sunset opalescent powders, and just like the Opals palette, the shades will "erupt in color" upon hitting your skin. You can sign up to be notified when it's available for purchase on the Lime Crime website. Until then, get excited for your upcoming Summer unicorn glow with the swatches below.