Living Proof No Frizz Humidity Shield
I Tested Out This Hairspray to See If It Can Stand Up to NYC Humidity
As POPSUGAR editors, we independently select and write about stuff we love and think you'll like too. If you buy a product we have recommended, we may receive affiliate commission, which in turn supports our work.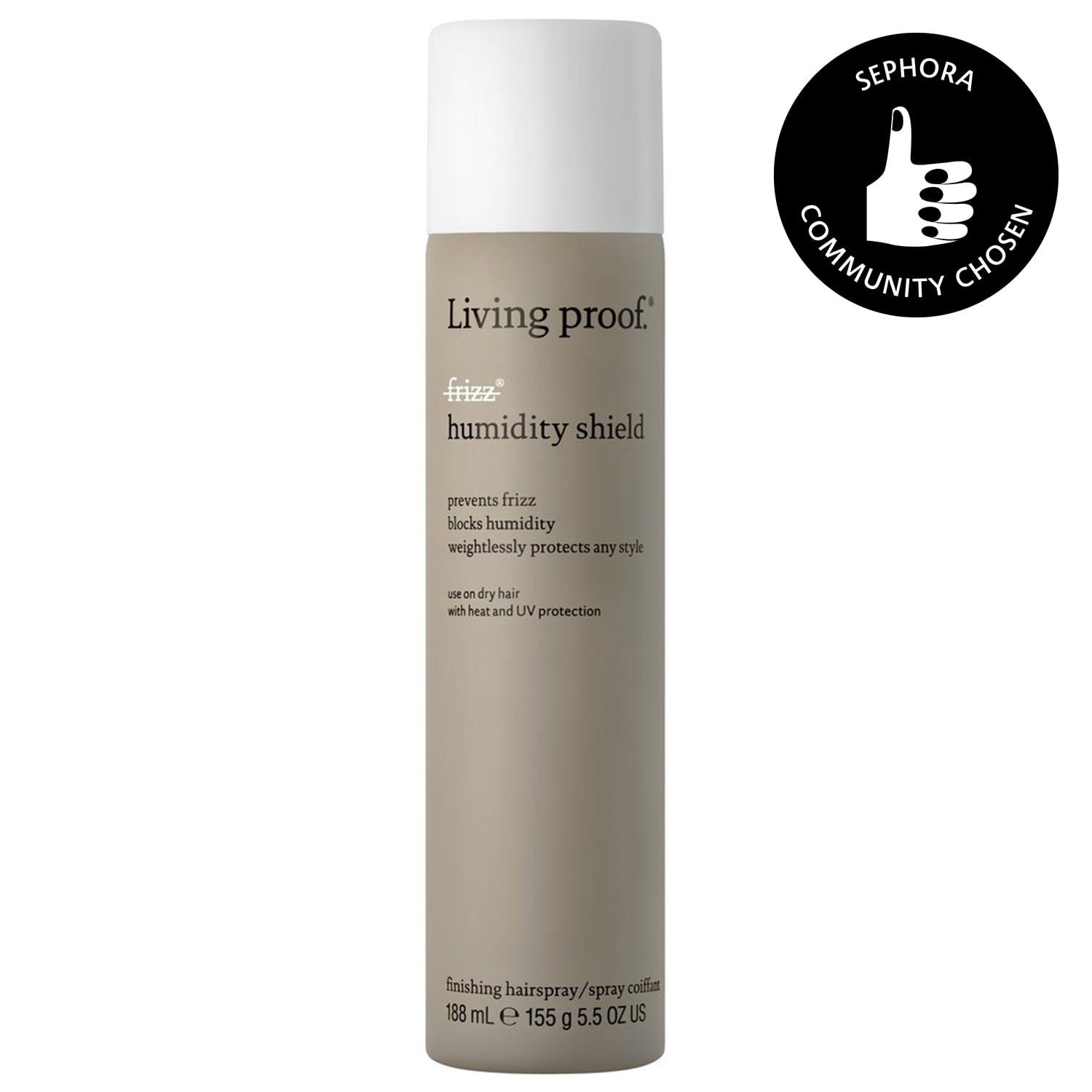 I have a pretty full head of fine, wavy, Jewish-Colombian hair. While this unique hereditary combination means my locks are voluminous, my ponytails are never limp, and my hair holds curl easily, it also means the slightest bit of moisture in the air gives me "middle schooler at Summer camp" hair. Basically, every time I step outside onto the humid streets of Manhattan, I am taken back to my first Summer at Cedar Lake Camp, where my wavy hair (and everyone else's) would turn into a poufy mess.
It's finally Summer, and my hair is rebelling in full force. I don't bother trying to wear it straight, knowing it will immediately curl up within 10 minutes. Looking to remedy my many flyaways, I turned to the Sephora Beauty Insider Community to see if I could find any antihumidity product reviews. After reading a few outstanding ones for the Living Proof No Frizz Humidity Shield ($23), I was convinced to add it to my basket and have it delivered as soon as possible.
To my amazement and extreme delight, this product works. Every day I spritz the product through different sections of my hair as a last step before heading out the door. Even when it drizzled outside, my hair stayed smooth and fuzz-free. Although I'm not much of a hairspray devotee, this one has definitely made its way into my must-have products, and I'm so happy I found it.