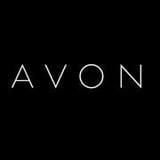 Headed to happy hour after work? We've partnered with AVON to show you how to transition your beauty look in a pinch.
Whether it's after-hours cocktails or last-minute dinner plans, heading out on the town after work often means switching up your beauty look from something that's office-appropriate to something with a little more oomph. You know: sexy hair, bold lips, and a scent that lingers. But just because you're changing things up, doesn't mean you need to lug around your entire makeup bag from home to work and back again. In fact, there are just five key products you need to transform you in minutes, and they all easily fit inside your desk drawer. Keep reading for the most important essentials you should keep on hand to take you straight from desk to drinks.

1. Matte lipstick
Lipstick is the one product that can transform your entire look. It doesn't matter if you've got a strong smoky shadow game or bare lids — swipe on a lipstick, like the Avon Perfectly Matte Lipstick, and you'll instantly be happy-hour ready. Bonus points if it's a buildable, nondrying formula that doesn't require a moisturizer to be layered underneath — that's one less product that will keep you going for longer.
2. Dry shampoo
A good dry shampoo does double duty for your hair — it acts as both an oil absorber and a volumizing spray. Just a few spritzes and you'll have va-va-voom hair.
3. Blotting paper
Oil-blotting paper is the secret weapon for a fresh face. Whisk away the shine that's built up throughout the day for a perfectly matte evening look.
4. Signature scent
It's always a good idea to keep a travel-size bottle of your favorite perfume at your desk. Not only will it give you a seductive scent, but it also doubles as fun and unexpected decor.
5. Pretty barrette
Whether you're throwing your hair up into a fun topknot or a sexy braid, a chic and versatile hair accessory, like a barrette, can add just the touch you need to convert your outfit from boardroom to bar without having to change a single piece of clothing.


More from AVON
Looking for the perfect matte? Check out AVON's new matte lipstick that comes in 12 bold, beautiful colors for a long-lasting, chic look.