Makeup Revolution Life on the Dance Floor Guest List Palette
Makeup Revolution Launched a $15 Rose Gold Palette in Stunning Pink Glitter Packaging
Can we just go ahead and make rose gold the official staple color of the Summer? Makeup Revolution seems to have already gotten the memo and just confirmed exactly how right it is with the release of a palette encased in glittery rose gold. It's stunning — and if you're as hyped about the packaging as we are, brace yourself for what's inside.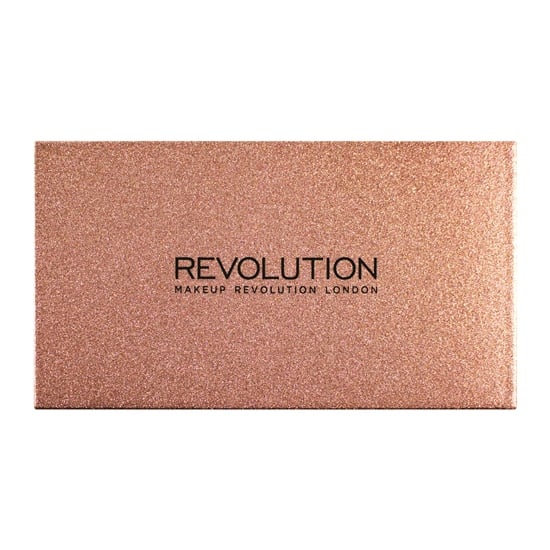 The mega Life on the Dance Floor Guest List Eyeshadow Palette comes with a whopping 24 warm shades in a mix of mattes and shimmers that range from a creamy hued beige to a deep plum with bricks, red, and corals in between. It's the ultimate shade combo for all your sunset eye dreams. What's even better — if that isn't enough — is that it's only $15. Yes, under 20 bucks for a ton of shadows. Plus the formula is vegan and gluten- and cruelty-free.
While fans of the brand say the palette launched around the holidays, interest in it is picking up steam just in time for Summer. There's no telling if the palette will be a permanent addition to the brand's lineup, so grab one while it's hot. If you need a little inspo on how to wear these fiery shades, check out this look that British blogger Tammi Clarke created using the palette.