Martha Stewart's Best Beauty Tips and Tricks
5 Things We Can All Learn From Martha Stewart's Beauty Regime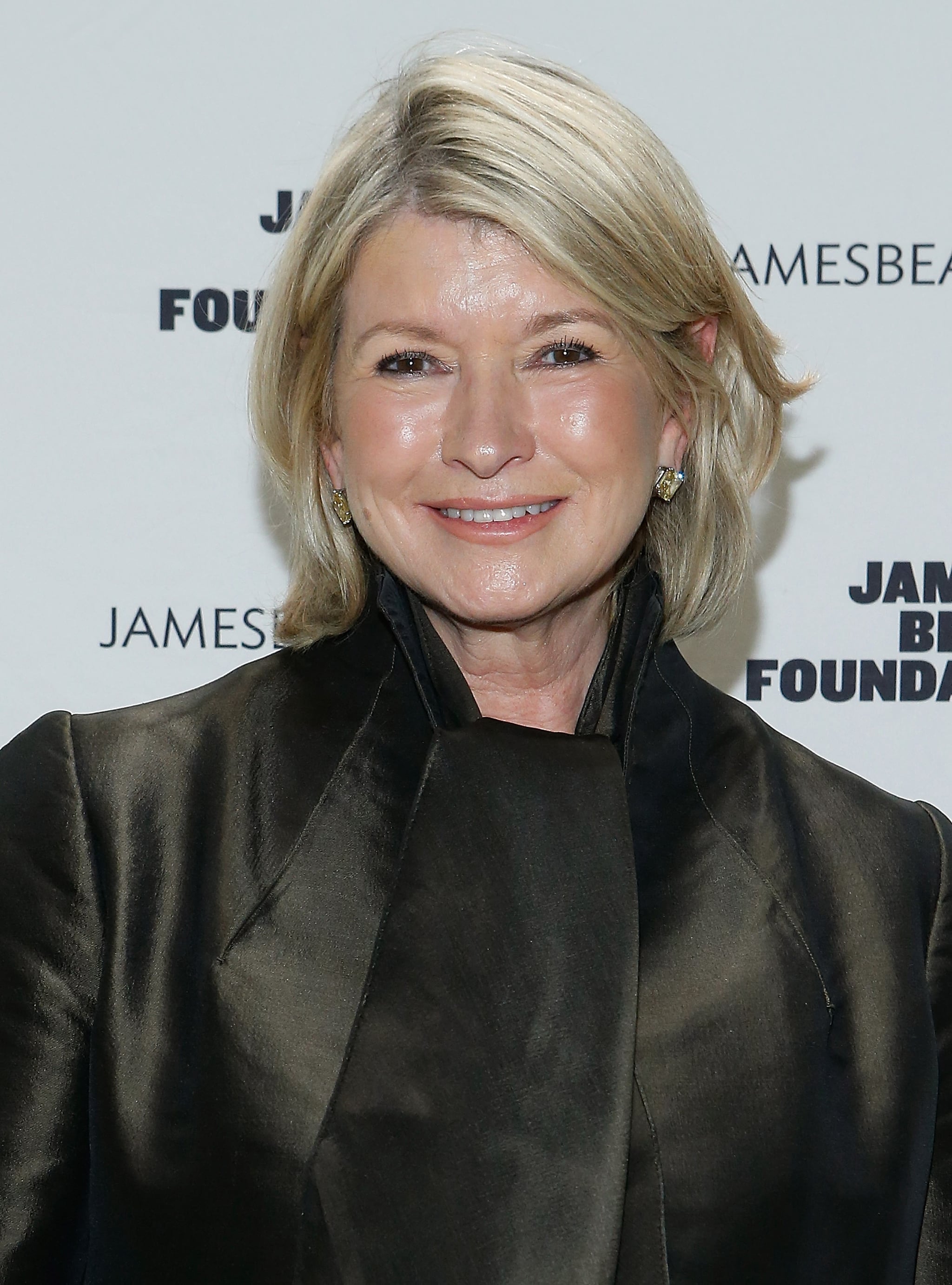 Martha Stewart has been in the public and on-camera spotlight for so many years that we know she's met her fair share of beauty pros and perfected her routine by now. And as the queen of homemaking and all things advice, she's the one to hit up for the best age-defying tips. She recently shared her step-by-step grooming guide via The New York Times, so we rounded up the top tricks you can steal from Martha. Mud masks? Yes. Changing up your signature scent? No. Read on for more beauty how-tos from Martha.
1. Switch Up Your Face Masks
"I'll do this [wear a mask in the morning] about five days a week and I don't repeat the same mask two days in a row. I've always done this — well, basically since I discovered masks. I have to wear makeup for photo shoots, television and appearances, so I have to make sure my face is extremely clean in the morning. Then I shower and I wash it all off."
2. Slather Your Entire Bod With Face Serum
"I use the same products on my body as I use on my face. I don't think there's really any difference between the two, so the more moisturizers and serums you use, the better off you are."
3. Always Be Paparazzi-Ready
"I was told years ago by my daughter, Alexis, that I shouldn't leave the house without makeup on. You'll pay for it if you don't because somebody will be there with a camera snapping away and you'll look awful or just plain."
4. Have a Long-Term Relationship With Your Fragrance
"I've been wearing Fracas since I was 19. I'll put fragrance on three times a day. I'm thankful every day that they haven't altered their formula."
5. If You've Got Great Hair, Don't Pile On Products
"For styling, I don't like a lot of mousse. I do use Sally Hershberger's Texture Blast, which is like a hair spray, but just at the roots. I have really good hair and I don't like to plaster it."