Masque Bar Rose Gold Foil Sheet Mask Review
This $4 Rose Gold Peel-Off Mask Works Just as Well as GlamGlow GravityMud
As POPSUGAR editors, we independently select and write about stuff we love and think you'll like too. If you buy a product we have recommended, we may receive affiliate commission, which in turn supports our work.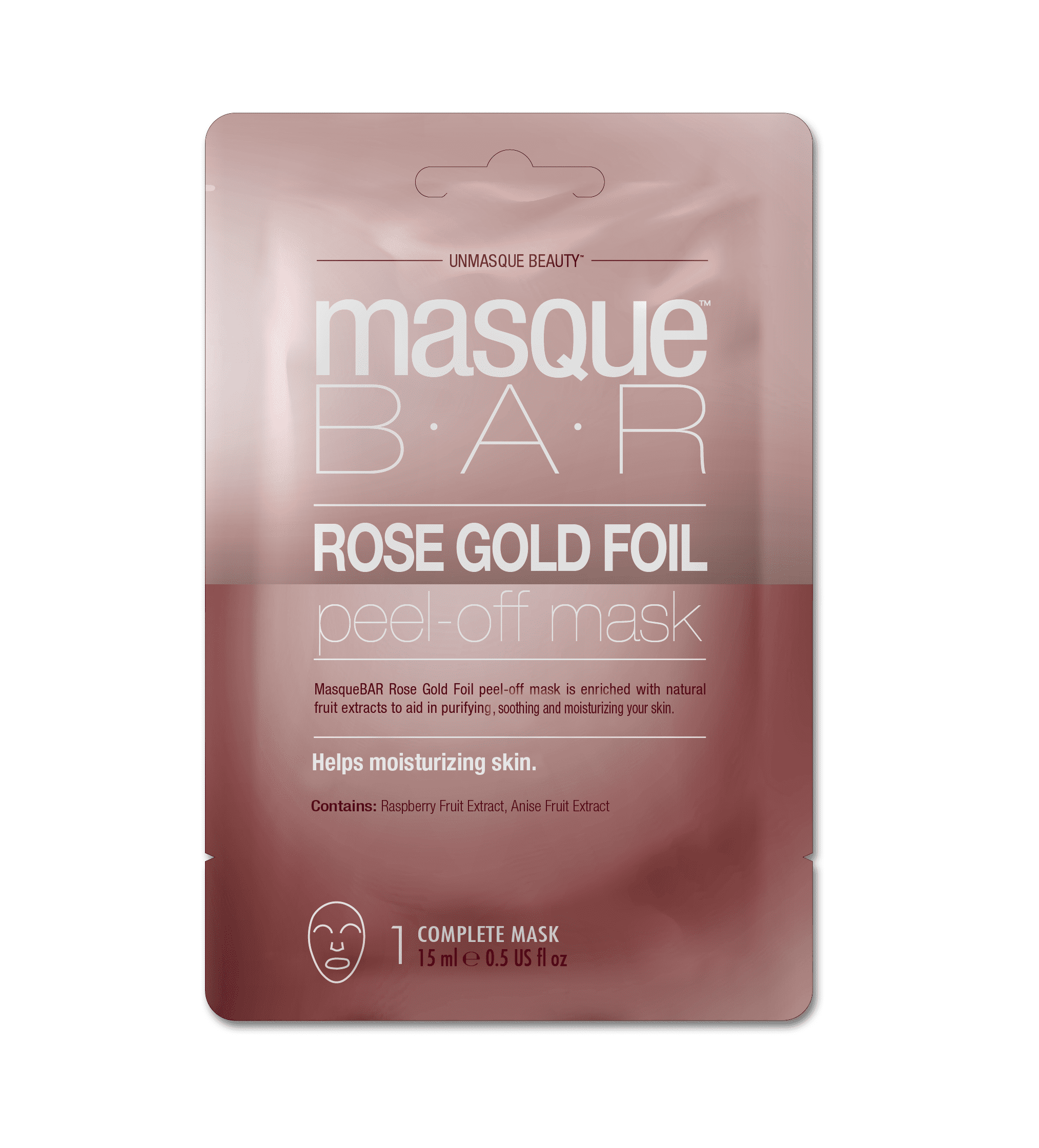 It looked like something out of a Victor Hugo novel: it was 15 degrees on a Monday night, and I was home, cuddling with my dog under a space heater to conserve warmth. My fridge was pretty much empty, but it was too frosty for me to morally feel OK with ordering takeout. That meant sustaining solely on pretzel Goldfish, walnuts, and a travel-size bottle of Pinot Noir. It was time for a face mask.
Luckily, like some sort of glam mafia member, I have a literal briefcase full of masks. I usually opt for that of the sheet variety, but when I want a peel-off treatment, I almost exclusively use GlamGlow GravityMud Firming Treatment ($34). I use it so much, in fact, that on the night in question, I was all out. Of course, leaving my apartment, or the five-foot radius surrounding my space heater, was out of the question. So I picked up a Masque Bar Rose Gold Foil Peel-Off Mask ($4, out Jan. 19).
There are three ways to empty this new goo onto your face. First, you could opt for squeezing the formula out of a tube, à la GravityMud. You could also use prefilled pods or sachet packaging. I chose the last option, because ripping open a plastic, rectangular sack of gunk to swipe over my face seemed easy enough.
I was nervous the single-use pack would have too little product, resulting in uneven application. Or it could have too much, which would leave me with a clogged bathroom sink and an angry roommmate. But when I started applying the sparkling pink formula, I was impressed with the amount. I found there was just enough to provide a clean, thick, uniform layer over my face.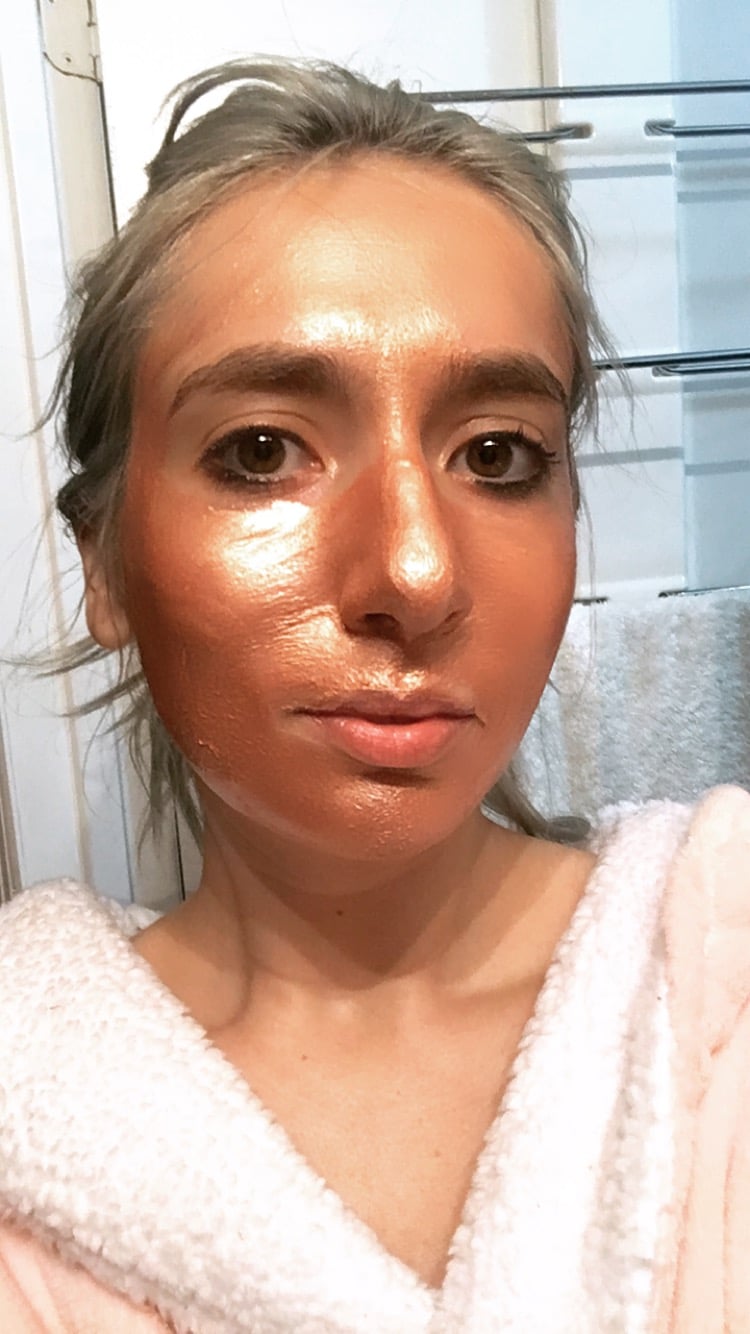 Image Source: POPSUGAR Photography / Alaina Demopoulos
I threw on a vintage SVU episode from the glory days of Benson and Stabler and let the treatment do its work. Just like GlamGlow, I felt the mask firm the longer I left it on. After about 15 minutes — the exact amount of time the packaging said it would take — things felt congealed enough to peel off.
For me, the best part of a GlamGlow mask — aside from the wonder that puppy works on my face — is the fact that it all comes off in one full piece. So I took a few quick breaths and readied myself for a similarly clean removal. Well . . .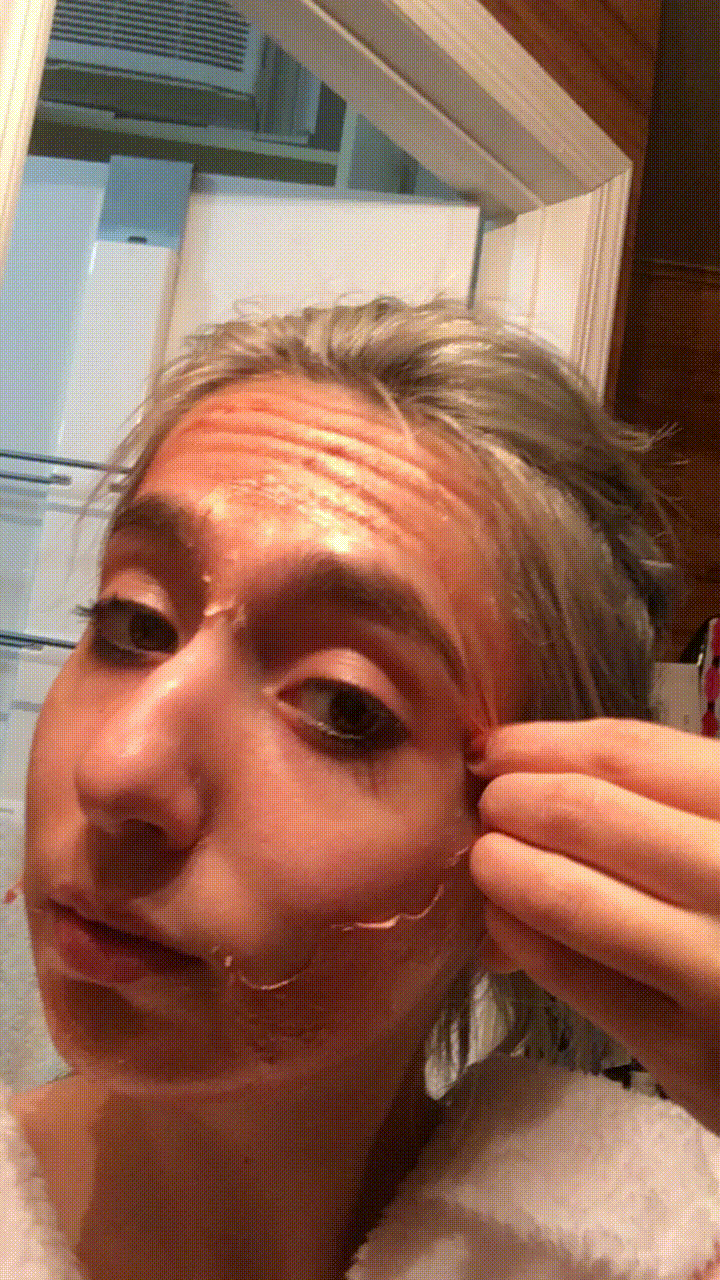 . . . that didn't happen. As you can see, it all flaked off into multiple pieces, covering my sink with rose gold goodness (sorry, roommate). It didn't worry me too much — I'd be more concerned if things weren't coming off and stayed stuck to my face. Despite the setback, it was easy enough to peel everything off. The more stubborn bits disappeared with just a little bit of micellar water.
After some redness subsided, I looked into the mirror and quite frankly felt a little bit aroused by the clear skin that was staring back at me. This mask left my cheeks looking soft enough to rival that of a baby kitten. (Full disclosure: I have never actually touched a baby kitten's face, but I assume it feels almost orgasmically supple). Plus, on a day that would chill even my icy soul, everything felt superhydrated and healthy.
The ingredient that makes this mask work so well is a simple one. Witch hazel water, which you probably used as a toner in high school, works to pull oil off of the face, shrink pores, and serves as an astringent to prevent future breakouts. That's assisted by soybean and mushroom extract, both proven to nourish and rejuvenate skin.
I'll be stocking my mask suitcase full of this rose gold option, and luckily, that won't cost me my life's savings. And that's good, because I probably have like $27 to my name right now. You can try this drugstore fabulousness for yourself when it drops on Jan. 19.