Maybelline Expanding Its Concealer Range
It's Official! Maybelline Will Expand Its Concealer Shade Range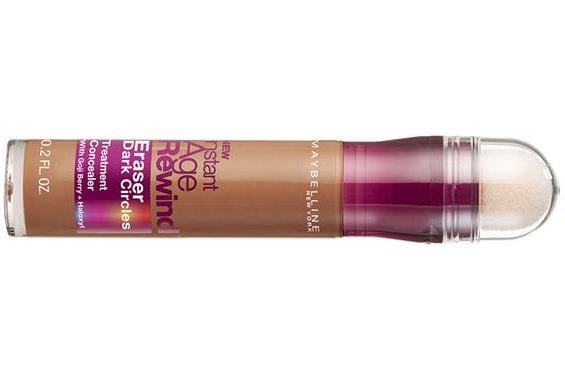 This year, finding your perfect shade will be even easier and more affordable than ever. The Maybelline Instant Age Rewind Concealer ($8) lineup has officially gotten bigger. The brand teased expansion via Twitter on Tuesday and launched six new shades on its website for a total of 12 hues. The new shades include Ivory, Sand, Golden, Caramel, Tan, and Hazelnut.

This is exciting news for a couple reasons. First, it marks the inclusion of even more skin tones, and we give the brand a virtual high five for diversifying its range. Second, the Instant Age Rewind Concealer is a supertrusty drugstore option that also happens to be easy on the wallet. It boasts over 2,300 reviews on Ulta with a four-star rating average and has been heralded a dupe for Tarte's beloved, pricier, Shape Tape ($27).

The concealer is perfect for hiding both dark circles and fine lines around the eyes and is infused with hydrating goji berry. As you might imagine, people are pretty stoked!

This is awesome because i love to carry this concealer in my pro kit ❤️

— ✧ (@asianbebesota77) January 3, 2018
YESSSSS!!!!! Day made

— Dolled by Lucy (@dolledbylucy) January 2, 2018
Finally we can try this product out for our self and see what's really teas @jackieaina

— Janae 🌸✨💍🌺 (@beautybyDj) January 3, 2018
We've reached out to Maybelline for comment and have yet to hear back. You can watch this space for updates.