Milk Makeup Kush Mascara Review
Milk Makeup Is Unveiling a CBD Oil-Filled Mascara — and It's Vegan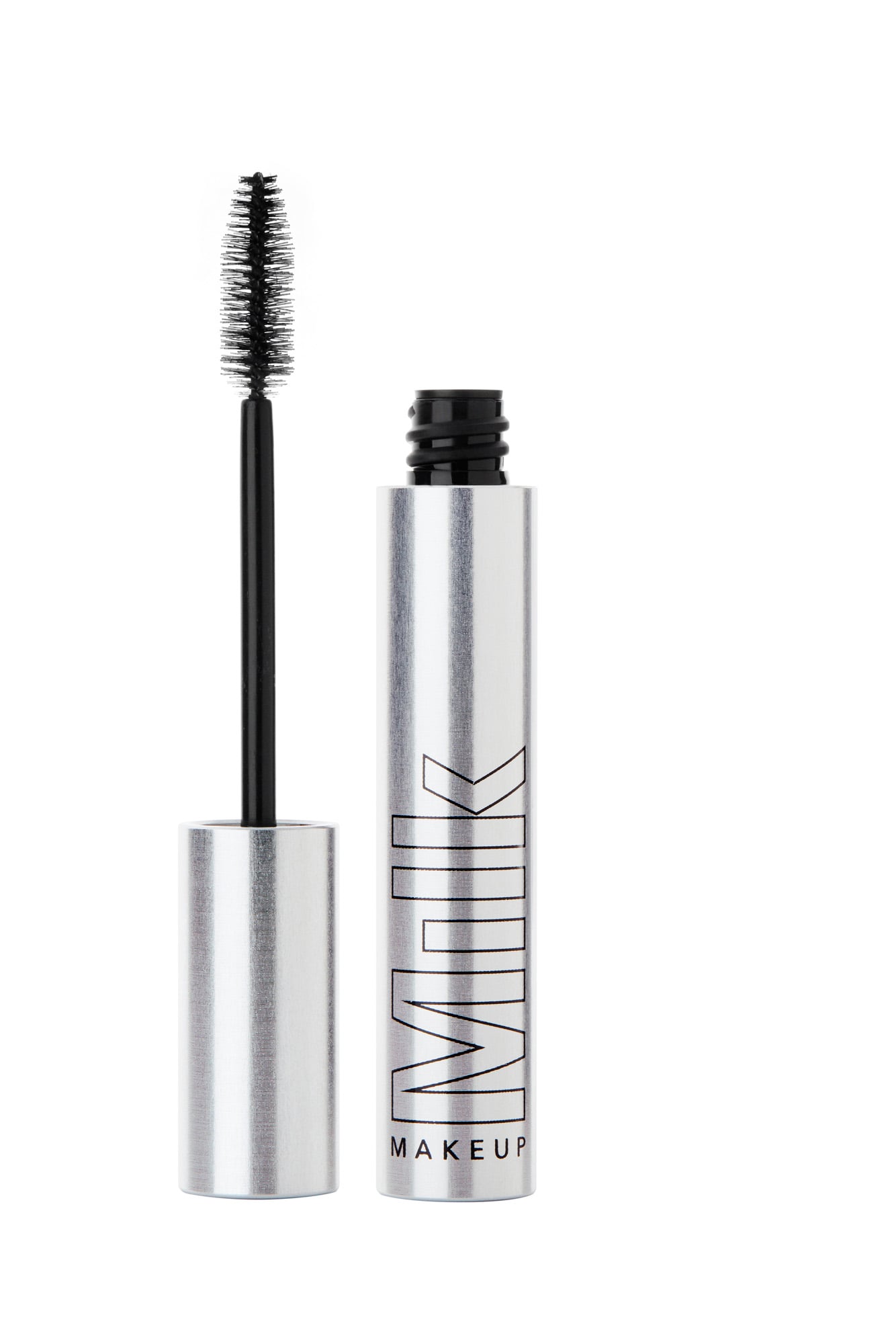 Milk Makeup is the epitome of on-trend, cool-girl makeup, and the brand is releasing a new highly covetable mascara. The now 100 percent vegan brand is debuting the Kush Mascara ($24) on April 20 (we see what you did there, Milk), and it's going to completely change your beauty routine.
Most mascaras use beeswax to thicken their formula, but vegans have to find alternative ingredients to help their mascara pack a volumizing punch. Milk went with CBD-rich cannabis oil for its ability to be whipped into a creamy, thick consistency. When you swipe the Puff Puff Brush through your lashes, the formula fills heart-shaped hollow fibers in the mascara to create thick, long, full lashes. The color is rich and pigmented, coating your with lashes an inky black hue.
If you're an ingredient-conscious beauty-lover, you're going to be completely obsessed with this product. It's cruelty-free, paraben free, and gluten-free, all while being packed with hydrating oils and ingredients.
Make your 4/20 complete by picking up this dope mascara on Milk Makeup's website or at Sephora.
Image Source: Courtesy of Milk Makeup