Miranda Kerr Has a Kora Organics Oil to Help Heartbreak
Miranda Kerr on Her Heartbreak-Healing Essential Oil: It's Like "a Big Warm Hug"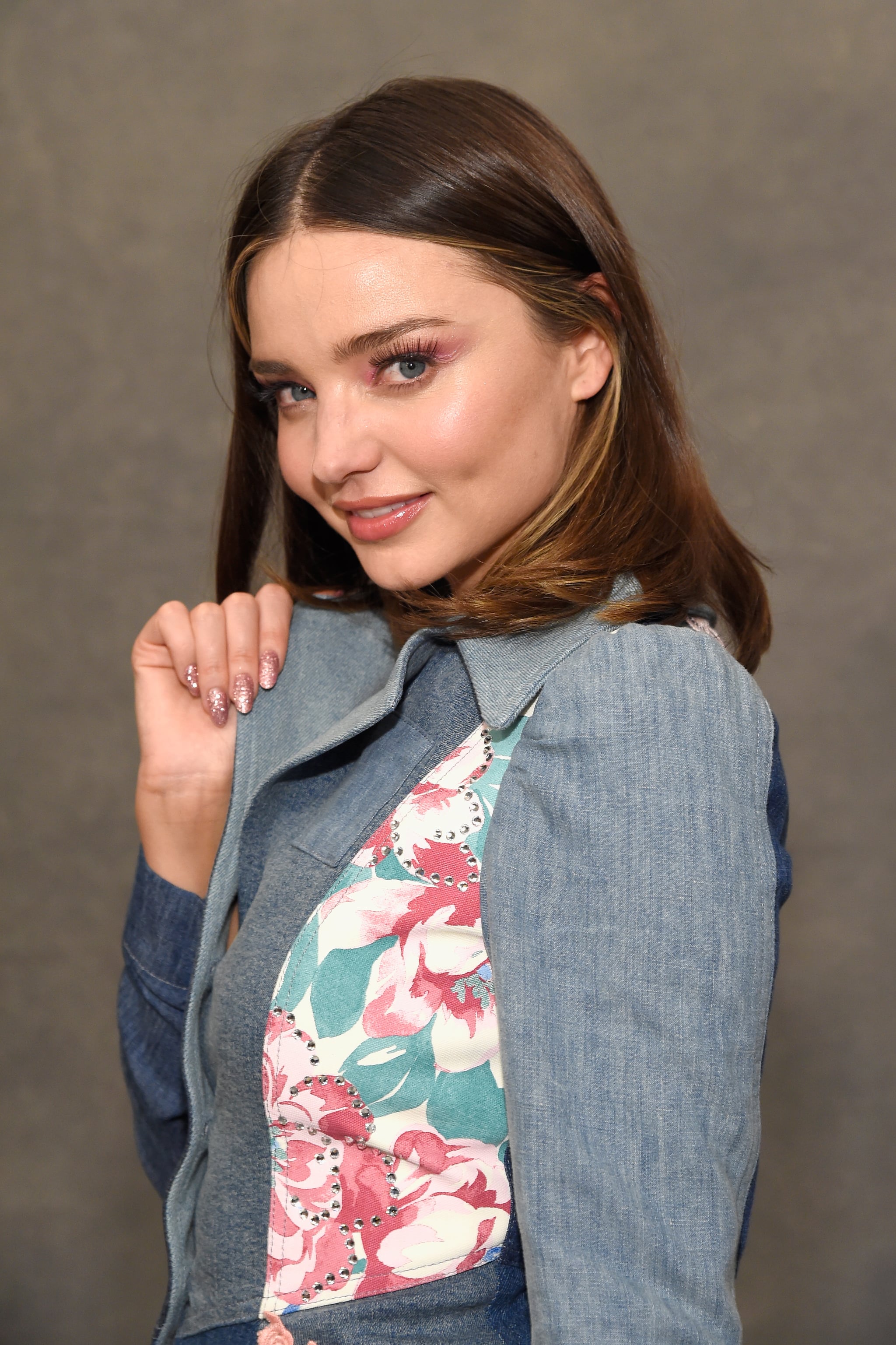 Image Source: Getty / Kevin Mazur
Before you call "bullsh*t," hear Miranda Kerr out. According the the mega model and beauty brand owner of Kora Organics, an essential oil may help to heal a broken heart. Kerr recently launched Kora Organics Heart Chakra Aromatherpy Oil ($48), which allows you to use the power of scent to uplift your mood. The website claims it will, "invoke, nurture, and empower the energies of your Heart Chakra."
Kerr explained the inspiration behind this launch to Elle.com. "A few years ago, I was in a really rough place," she said. "My heart was really wounded. This strong wave depression really hit me all of a sudden, and I didn't know what to do. I finally asked my aromatherapist if she could help. And that's how this all started."
Then, she went on to clarify what a "heart chakra" is and how a scented oil can help it.
"It's the closest thing I can describe to feeling a big warm hug."
"Your heart chakra is the fourth chakra," Kerr noted. "It's literally right over your heart. And our chakras can open and close, and when your heart chakra is closed, you're feeling less energy, more stress, like everything is overwhelming and your whole body just wants to shut down. . . . So we created this super-charged wellness essence that really helps nurture your heart and empower your energies. We put in sandalwood, ylang ylang, cedar wood, and we combine them together and filter them through a rose quartz crystal to charge them."
It may sound a bit hokey, but many swear by this method. I once got a massage in Prague based around relaxing chakras, and I was shocked at how well it worked.
Here's how Kerr advises to apply it. "The first thing you do is smell the heart chakra oil. When you smell it, you'll feel it. It's such a sensory experience that's really uplifting and energizing . . . to be honest, I use it as an alternative to perfume because it smells so yummy. It's the closest thing I can describe to feeling a big warm hug."
Finally, it's a give-and-take method. Stay with us: by using this magical oil, you may help others around you, too. "If your heart chakra is open and activated, you're more willing to give and receive love," Kerr explained. "So then you can activate other people's hearts and make them give and receive love, too!"