Nars x Erdem Strange Flowers Collection
Nars Will Release a Collection With Erdem, and You Need It Before Even Seeing It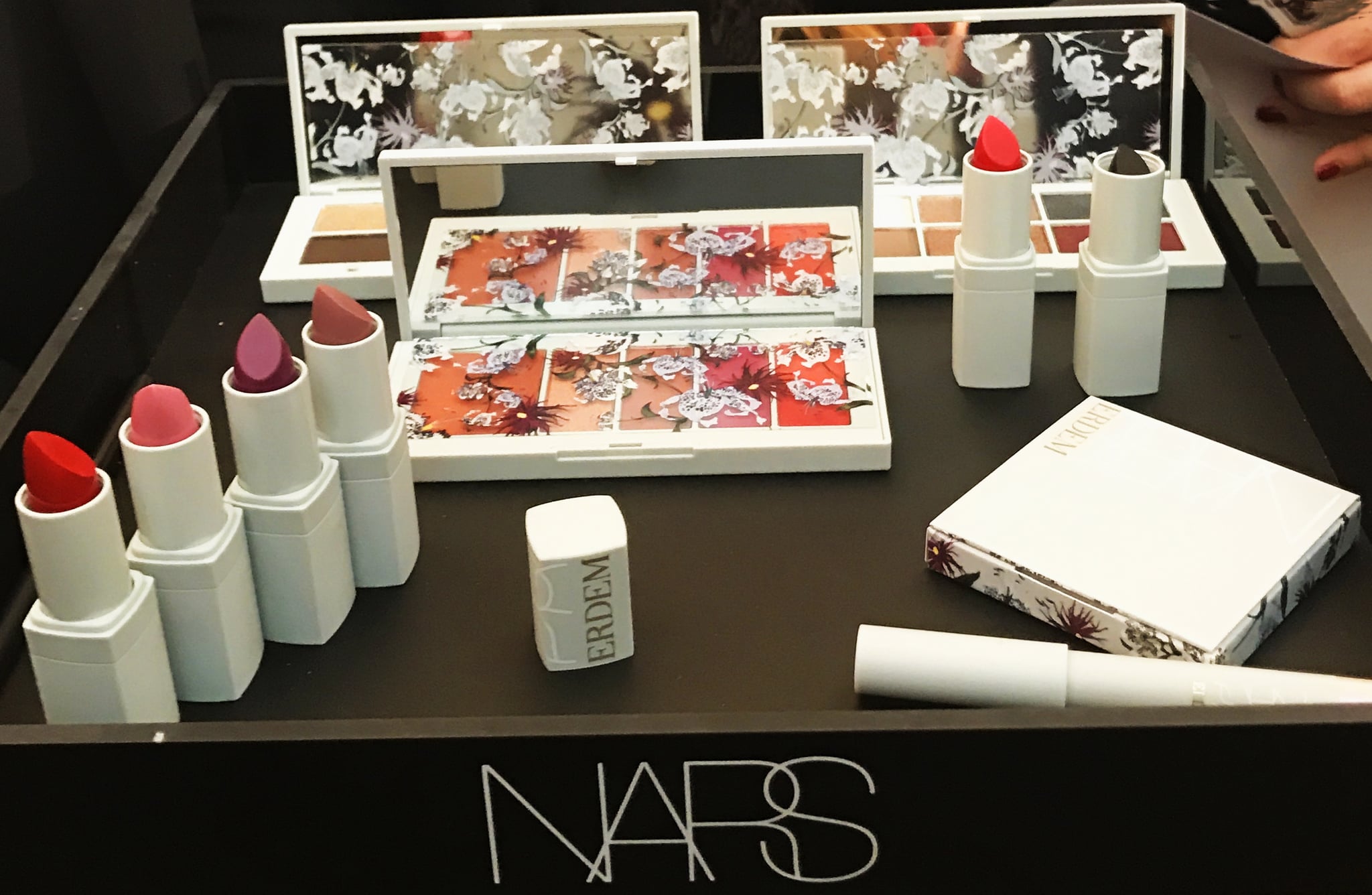 Image Source: POPSUGAR Photography / Tori Crowther
Nars is releasing a collection with Erdem, the designer responsible for many of Kate Middleton's most memorable looks, and that's probably all you need to know to convince you that you absolutely must get your hands on it!
Strange Flowers is the apt name of Erdem Moralioglu's makeup collaboration with Nars, and it is of course as beautiful as his luxurious floral clothing. The new release was unveiled during Erdem's Autumn/Winter 2018 show at London Fashion Week, and we got a sneak peek of what's to come.
It was only right that Erdem took his eye for detail and delicate florals to the beauty world. He's got such dedication to the details that it took 18 months to develop the collaboration, and he was very specific on the textures and shades he envisioned for the products.
As Erdem said, "It was really interesting to explore my aesthetic in collaboration with Nars and see how far we could push different elements through color and product. It was fascinating to develop new pigments and palettes as well as the cosmetics themselves." The 13-piece collection will include lipsticks, eye shadow, a lip powder blush, a highlighting pencil, and more. The superpretty packaging is adorned with original Erdem flower illustrations, making it a perfect addition to your makeup stash.
The collection goes on sale in April worldwide.