New Eos Gel Crystal Lip Balm
The New Eos Lip Balm Is Like a Crystal Ball For Your Pocket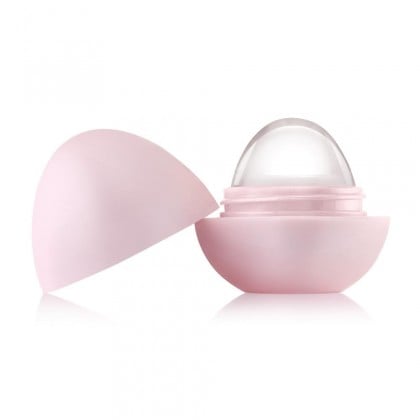 One of your drugstore go-tos has gone through a major #GlowUp. And just like Miley Cyrus once sang to her Eos, "We can't stop, and we won't stop" . . . taking our eyes off of the brand's Crystal Lip Balm ($5). That's because this latest launch is completely see-through. This futuristic revamp is also vegan and wax-less, so you'll never have that sticky-mouth feeling.
Craziest of all is that the brand has forgone its signature, sleek, spherical shape for a more grown-up (and dare we say even sleeker) pyramid one. Yup, this new launch is so good that Eos designed a whole new container just for it.
Once you get over the fabulous mindf*ck that is this packaging, you'll open it to see a totally clear balm. This hypoallergenic salve will hydrate the heck out of your mouth with its natural blend of shea butter and coconut, avocado, castor, and sunflower oils.
There are two flavors, Vanilla Orchid and Hibiscus Peach. The latter smells like heaven, if heaven is a tropical island paradise where mai tais flow like water. But when the balm costs less than your lunch does, why not buy both?