Patrick Ta Makeup Artist
Patrick Ta Went From Bankrupt to Getting His Own Brand in Sephora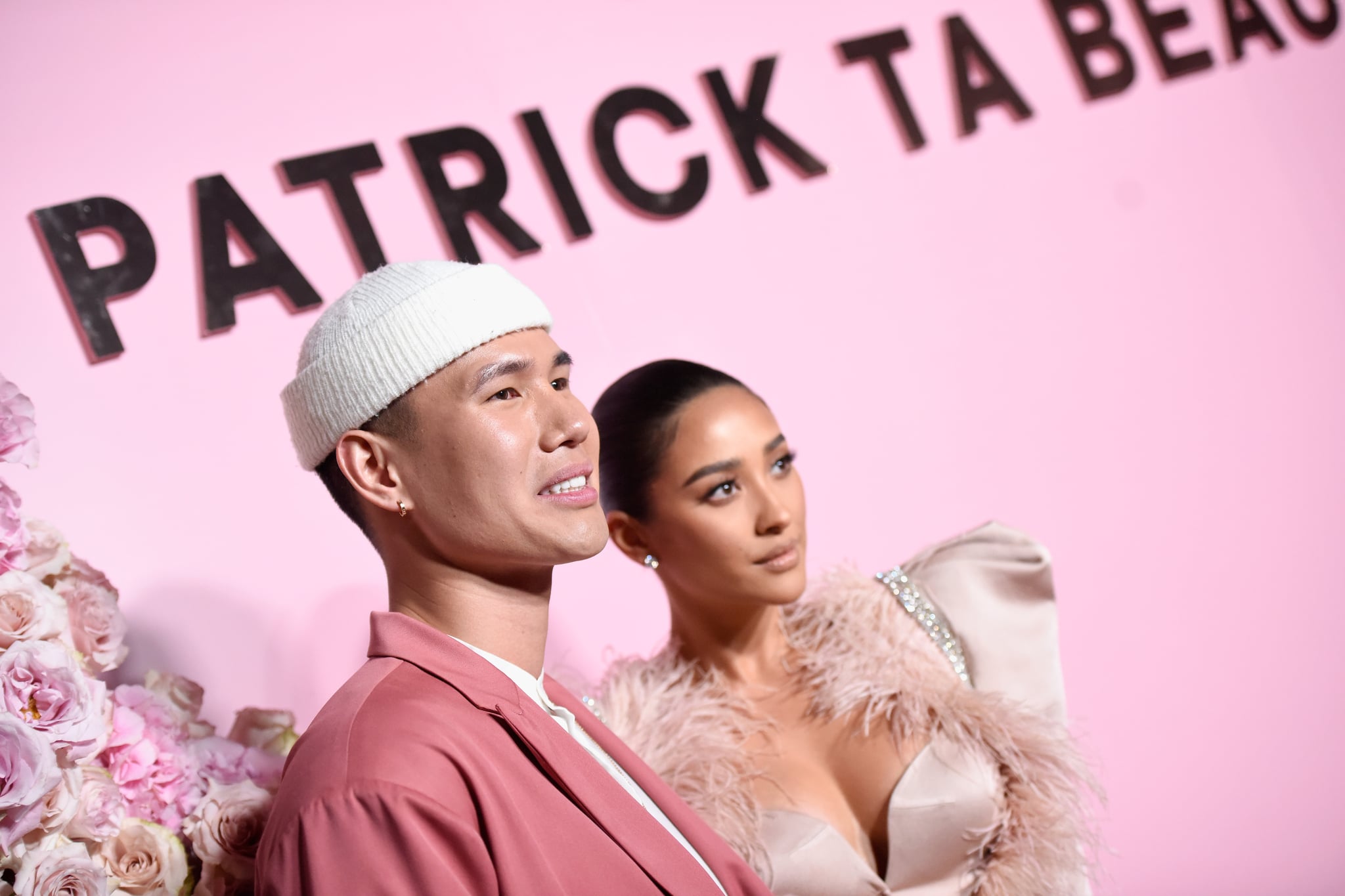 Patrick Ta's story is unique, but not exceptional — 2019 brings boundless opportunities to those who Instagram, after all — but it is a modern-day fairy tale: plucked off the internet by chance and into Hollywood, like if Cinderella's glass slipper were a makeup brush. (A Cinderfella, if you will?)
Ta is makeup artist to some of the most widely recognized faces in the world: Gigi Hadid, Ariana Grande, Shay Mitchell, and Alessandra Ambrosio have all worked with him; Mitchell and actress Olivia Munn appeared with Ta on the cover of Harper's Bazaar Vietnam. He's worked with brands from La Mer to Elf — and now he has his own.
Fans of Ta know his transition from local makeup artist to Instagram millions: Mitchell, acting as a fairy godmother, found him on her explore page and hired him. Now he has 1.4 million Instagram followers, has worked on clients for The Met Ball and Cannes, and just launched his own eponymous brand, Patrick Ta Beauty. Debuting April 4, his first collection, titled Major Glow, included four products to achieve his signature look: face-highlighting mists, shimmer lip glosses, body oils, and a fan to help perfectly apply the face highlight. (Since its launch, it has sold out four times on PatrickTa.com; currently, the fan is sold out on Sephora.com.) He recently added a rosé shade of the body oil and a body brush to buff the product into the skin.
Many of Ta's famous clients gathered in LA to celebrate the launch in a pinked-out studio in Hollywood — which included most of the beauty community in Los Angeles, from influencers to glam squads. Ta fondly remembered how it all began six years ago: "(Shay) started following me," he recalled. "I obviously was following her already, but she slid into my DMs. I was so excited. It was for the TCAs or some sort of red carpet for Pretty Little Liars. And I had just moved to LA. I called my mom. 'Mom, my life is going to change.' And she changed my life."
Ta's trajectory has been fodder for discussion within the beauty community for years, namely because of an E! article that revealed several industry veterans claimed new artists were taking jobs for free in exchange for an Instagram post. In "Followers Are the New Currency," makeup legend Pati Dubroff remarked that Ta's work ethic was "bringing the whole standard down" in the industry.
When asked about a time he felt unaccepted by the beauty community, Ta gets visibly emotional. "When I first moved to LA, I moved to — I think I'm going to cry," he said, his voice breaking. "When I first moved to Los Angeles, I was just so hungry to do well because of the bankruptcy," he said. Ta opened up a nail and tanning salon in Arizona when he was 18 with the help of his parents, but it ultimately failed. He filed for bankruptcy shortly after. To rebuild his career, he began messaging different people, offering makeup applications to get back on his feet.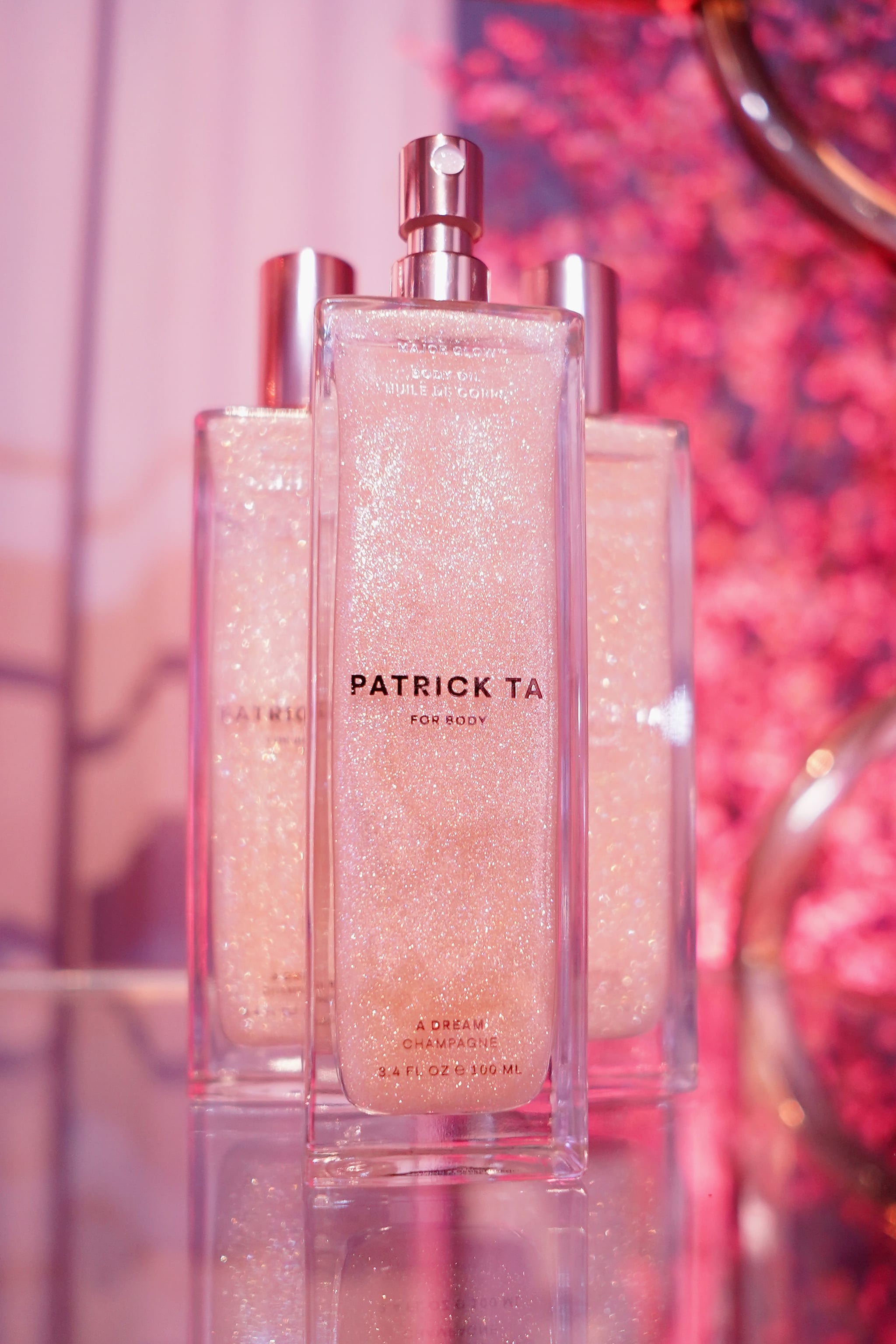 "I reached out to so many people. And I got some hate from bigger makeup artists because they just felt like I was just too thirsty, I guess," he said. "I don't regret anything I did, because I didn't have the opportunity to assist all these people. Everybody wants to be successful, but I didn't backstab anybody."
Ta's methods might have been unconventional at the time, but the strategy is familiar: similar to an unpaid apprenticeship or internship, you offer work in exchange for the name on your resume. In his case, it was in exchange for a face on his account, or his name on theirs.
"I love doing makeup, and I just offered doing makeup to girls, like, 'Hey, can I do your makeup to post a photo of you?' I needed to get my name out there. How else to do it but to reach out to people? I did that. And because of that, I started getting more people wanting to book me."
Dubroff and Ta have since made amends; she even attended his launch-day soiree.
Gigi Hadid is another big client of Ta's. He frequently works with her for red carpets; she and her sister Bella attended his birthday party in New York City. Hadid was the one who encouraged him to try different types of makeup.
"I met Gigi maybe two months after (Shay) at her dad's house at this party. She was baby Gigi. She was stunning — I was watching her on Housewives. She kind of brought me more into the fashion world, so I started changing my makeup. That's when I really found there's different types of makeup, and not one makeup style is beautiful. There's so many beautiful styles," he said.
"I feel like my makeup is glamorous makeup yet wearable. It's not too much. It's not too little. The no-makeup girl definitely is not my girl, but I love that girl. We love her! But I started trying out new things, started pushing my clients to do other things as well. I always say, 'You know your face better than I do. You look at your face every single day. You know how you want to look. You are the one that's standing in front of the red carpet. You're the one who has to live with the photo. Not me.' I mean, me too, because it's my work. But I just want to make my clients feel good so they can do what they need to do."
When it comes to what Ta wants from his career, he doesn't miss a beat. "I want to be able to be a household name. I want people to recognize what the brand stands for. And I want to continue this because it makes me feel good that I know that people are happy. If I see one bad comment, I freak out — I just want to continue this and make good products and to share this story and to make people feel confident and beautiful."
Image Sources: Presley Ann/Getty Images for Patrick Ta Beauty and Photo by Vivien Killilea/Getty Images for Patrick Ta Beauty