Real Techniques Miracle Diamond Sponge
This Brilliant Makeup Sponge Will Be the Gem of Your Beauty Collection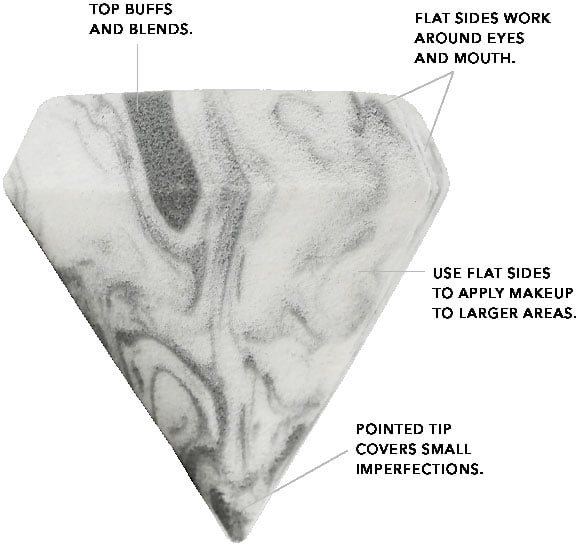 After the Beautyblender made us trust — and love — makeup sponges again, we felt comfortable testing out a variety of differently shaped tools. We've found that very few products are as exceptional as that hot pink egg, but Real Techniques's range is fantastic.
Some makeup gurus prefer this brand to Beautyblender as its line is more inexpensive and the sponges have sharp edges and flat sides, which makes them more versatile. Real Techniques's newest product gives us another reason to shop: it's produced the cutest sponge we've ever seen.
The Miracle Diamond Sponge is a marbleized tool that is perfectly shaped like an enormous gem. It boasts 13 facets, which can be used as wedges around the eyes and nose. The pointed end is perfect for concealing tiny imperfections, and the flat top buffs out your finished look. Even better, it can be used wet or dry . . . and it only costs $10!
It's available now online. Starting next month, though, you'll be able to pick it up in-store exclusively at your local Ulta. Until you snag your own, drool over these adorable images!