Source: POPSUGAR Photography / Maria Del Rio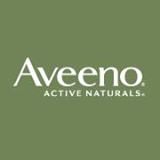 It's time to shed that Winter skin! We've partnered with Aveeno to help you get your natural glow back, just in time for Spring.
Now that Winter is behind us, it's time to say goodbye to dry, flaky skin. Between the harsh weather conditions and constant indoor heating these past several months, it's safe to say your skin took a beating. Be proactive and put the focus back on a glowing, radiant exterior this Spring by tackling the areas of your body that took the hardest hit: your scalp, body, lips, and cuticles. Keep reading for four easy and gentle remedies that will bring the moisture back and completely transform your epidermis.