RevitaLash Micellar Lash Water Review
This Micellar Makeup Remover Actually Made My Lashes So Much Stronger
As POPSUGAR editors, we independently select and write about stuff we love and think you'll like too. POPSUGAR has affiliate and advertising partnerships so we get revenue from sharing this content and from your purchase.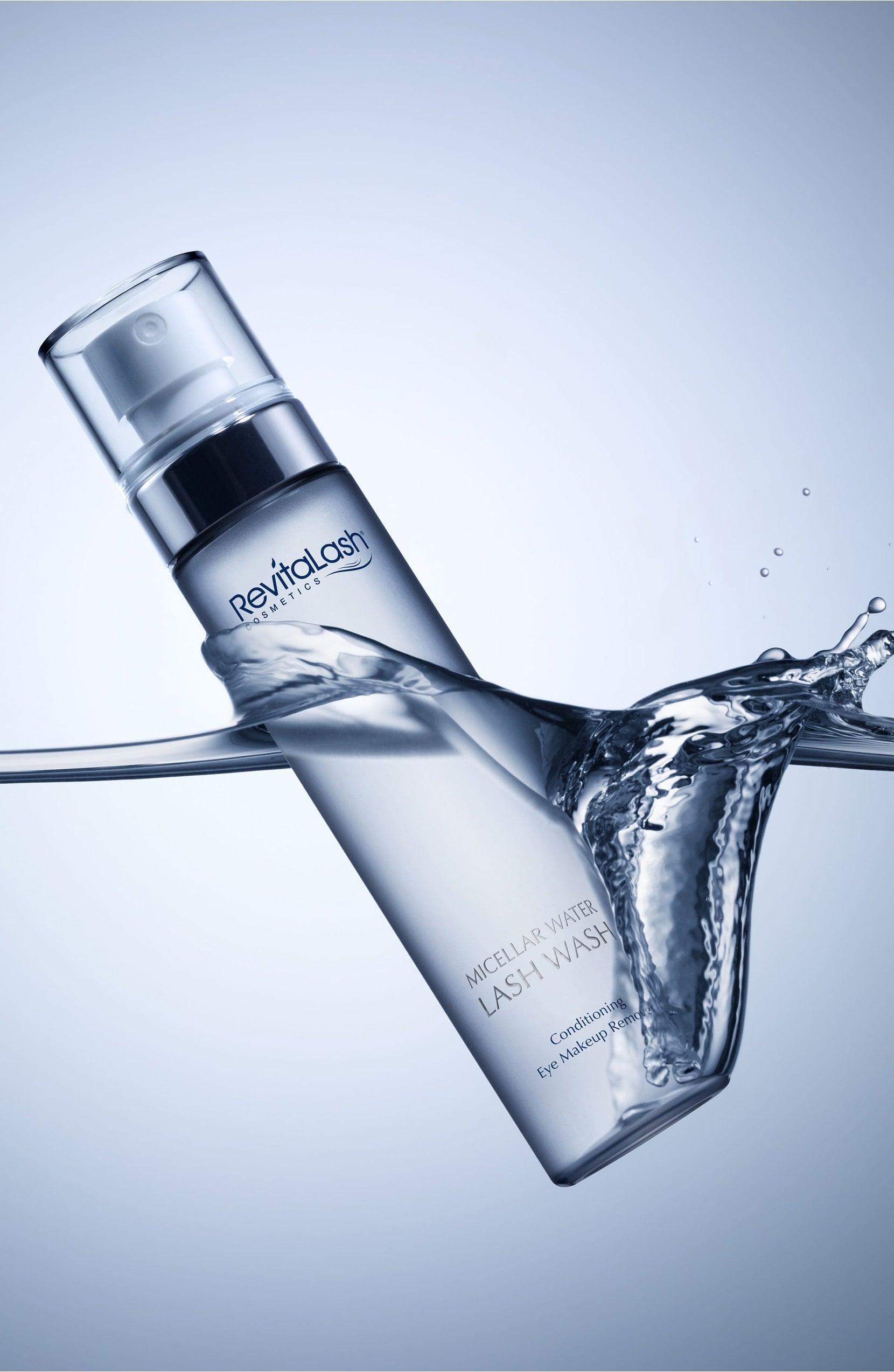 What's the one beauty product you can't live without? If your answer is mascara, I can relate. As a natural blonde, my eyelashes (and brows) are extremely blond — aka not visible. As result, I've become completely addicted to wearing superdark mascara, and I also dye my lashes darker from time to time. While this routine makes me feel pretty, it has taken a serious toll on my lash health. I'm constantly suffering from bald spots and falling lashes that take weeks (if not months) to grow back. This isn't a sad story, though, because I discovered this RevitaLash Micellar Water Lash Wash ($36). It surprisingly changed my lashes for good.
The powerhouse micellar technology helps attract and draw out oil, dirt, and impurities without leaving behind that annoying sticky residue. It's formulated with aloe and chamomile, which soothe, hydrate, and condition your skin and hair. It's a great choice for those with sensitive skin because the oil-free, dermatologist-reviewed wash is hypoallergenic and free of parabens, phthalates, and fragrances. It's even vegan and cruelty-free. Within just a few weeks of use, I noticed my lashes feeling fuller, healthier, and stronger. My favorite part: it's so refreshing. Simply spray the soothing mist on a cotton pad and wipe away. Or if you have eyelash extensions, you can spray directly on your closed eye and rub with water.
If you feel like your eye makeup remover is burning your eyes or is harsh on your skin, try this clean miracle wash. You won't regret it.