Rihanna Wears Fenty Beauty Highlighter | April 2017
Rihanna Just Gave Us a Sneak Peek at Fenty Beauty Highlighter — and We Need It Now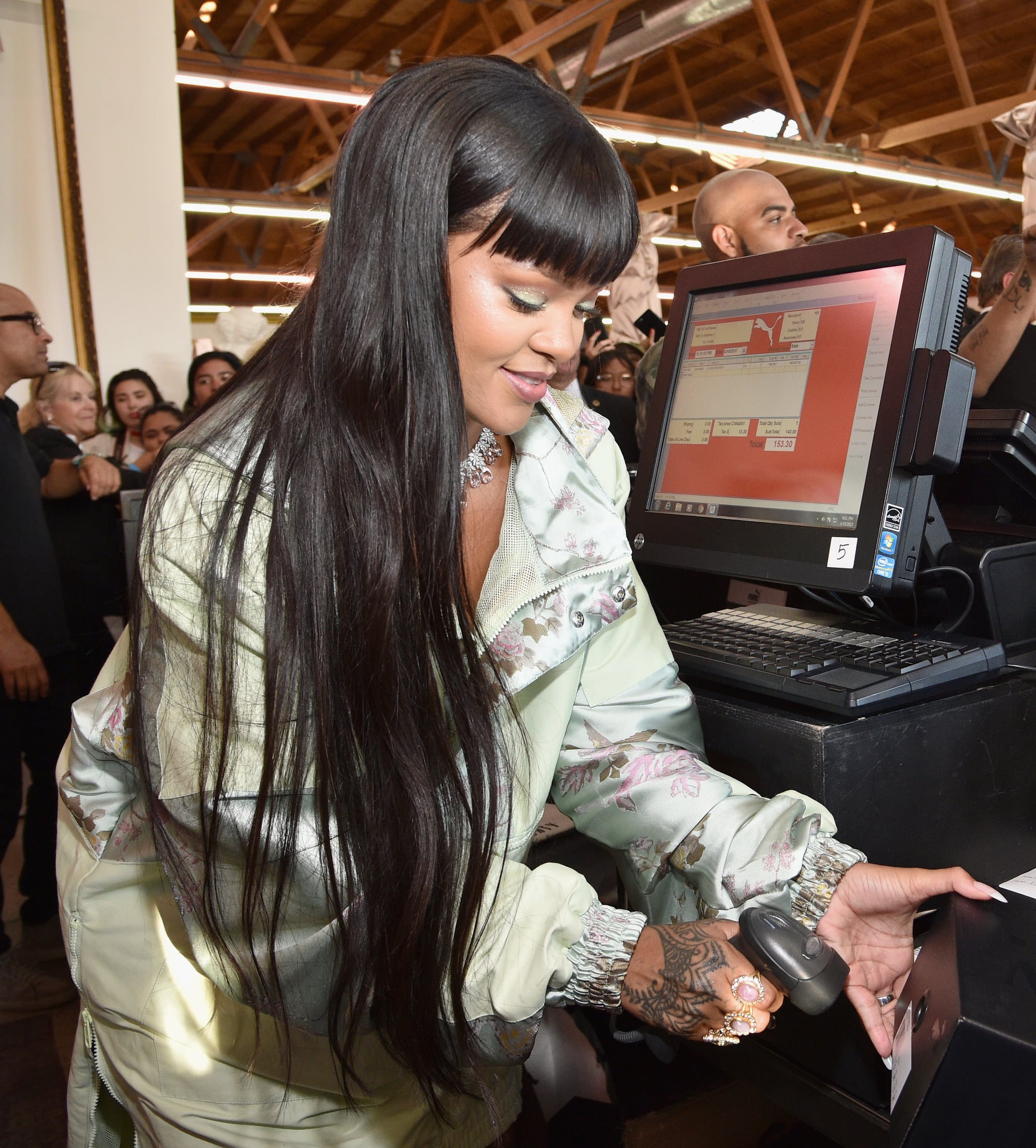 Rihanna fans have been desperately awaiting the launch of her eponymous makeup line, Fenty Beauty. While we'll have to wait for September for the official debut, Rihanna recently revealed one of the products at a Fenty Puma appearance in Los Angeles. Needless to say, we're hyped!
Instagram account @rihstore shared a video of fans clamoring to know what highlighter the performer was wearing. She gave that feline smile of hers and said coquettishly, "It's mine," causing her audience to shriek with excitement. "It's a secret," she added. "Until September."
The illuminator in question pops on Rihanna's cheekbones and appears to be an iridescent hue with shifting tones of pink and bronze. It's obviously flawless on her complexion, but we can imagine the shade to be flattering on lighter and deeper skin tones, too. Stay tuned for more updates on this product!