Rodial Airbrush Foundation Review
This Heavy-Duty Foundation Has a Place in Every Kit — Even If You Don't Really Wear Makeup
As POPSUGAR editors, we independently select and write about stuff we love and think you'll like too. If you buy a product we have recommended, we may receive affiliate commission, which in turn supports our work.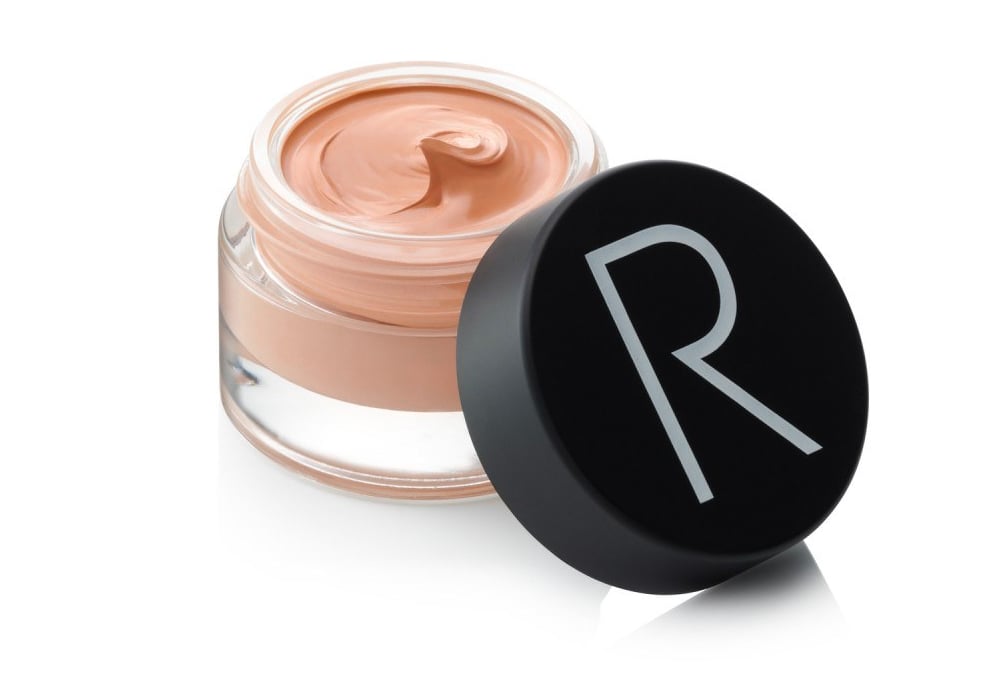 When I first came across Rodial's Airbrush Makeup ($45), I wasn't sure it was for me. Housed in a small glass jar, this foundation "paste" is seriously heavy-duty stuff. The reason it comes in a jar is because you'd never squeeze this thick paste out of a bottle. You need a flawless application or you can end up caked in makeup. Luckily, the brand has solved that problem too, with its Airbrush Foundation Brush ($55), which may be expensive, but it's absolutely worth the investment. This is a range for people who're all about that base.
I am not that person. This product is designed to give the kind of full coverage we're used to seeing on Instagram pictures. It's hardcore foundation for makeup junkies who know their way around a cut crease, and own 27 different highlighters. I love experimenting with beauty products, but I've never been a great foundation-wearer. I really wasn't sure how this power product would fit into my "happy to leave the house without makeup" lifestyle.
However, after a few nights burning the candle at both ends, resulting in some noticeable dark circles, I decided to see if this foundation would live up to claims that it can do double-duty as an under-eye concealer. I eschewed the brush (which is too big for this purpose) and used a damp beauty blender for precision. It instantly took years (and countless sleepless nights) off me, and actually worked better than most concealers designed for this purpose. I was concerned it wouldn't blend at the edges since it's got such a thick consistency, but use the right shade and apply it carefully, and it works a treat.
I've since put this to work concealing spots, covering up redness, and even mixed a bit with liquid luminizer for a base with added glow. I also eventually tried it applied with the brush all over the face. The verdict? Too much for every day, but it felt surprisingly light once it was blended and would be great for special occasions. Though it's pricey, you use such a tiny amount with each application that on a cost-per-wear basis, it's no different to any other department store foundation. Against all odds, this has become a bit of a multipurpose wonder for me, and the fact it's so compact makes it perfect for travel, too.
Let this be a reminder that sometimes seemingly unsuitable products can be a total wonder, if only you give them a chance!