SPF Tips For the Summer
3 SPF Tips to Get You Through the End of Summer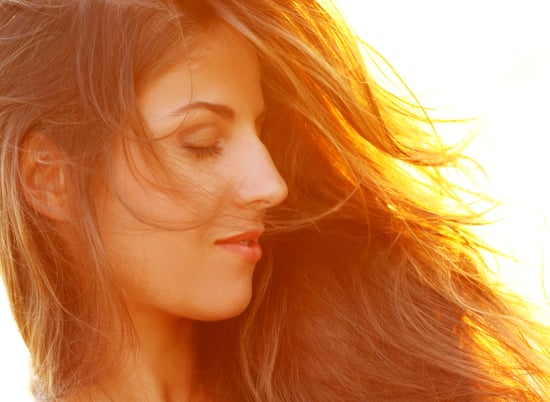 With temperatures fluctuating as of late, skin can sometimes take a beating, especially if your SPF is out of whack. But with a few sunscreen strategies on hand, hopefully your biggest worry will be limited to what flavor margarita to get while dining al fresco. Get three sun protection tips below.
1. Let's get physical . . . or chemical: Whatever SPF you choose, be sure it's either a chemical or physical blocker (or both). For some people, however, physical, which sit on top of the skin instead of interacting with it, are a better choice. "Recently, there has been some controversy over chemical blockers," explains Jasmina Aganovic, founder of skin care brand Stages of Beauty. "The Environmental Working Group has listed them as potential allergens. So depending on your views and if you want to go the 'au natural' route with sunscreen, opt for sunscreens with physical blockers only." This includes ingredients like zinc and titanium oxide.
2. Fully covered: UVA rays penetrate more deeply into the skin, and are the type that cause cancer. UVB rays, in turn, are responsible for the redness and surface burning. Therefore, it's wise to go with broad-spectrum protection, meaning the formulation defends against both types of rays.
3. Double duty: "Since no SPF product blocks 100 percent of the suns rays, it is good to have some ingredients that can do some damage control for those sneaky rays that do get through," Aganovic says. So look for SPF with antioxidants to help quell any inadvertent damage, along with moisture-rich capabilities to hydrate. Besides, not only will multitasking help you save time during your morning, but fewer layers in the heat makes for happier, more breathable skin.