Second-Day Hair Low Ponytail Tutorial
Sarah Hyland Just Made Second-Day Hair Supercool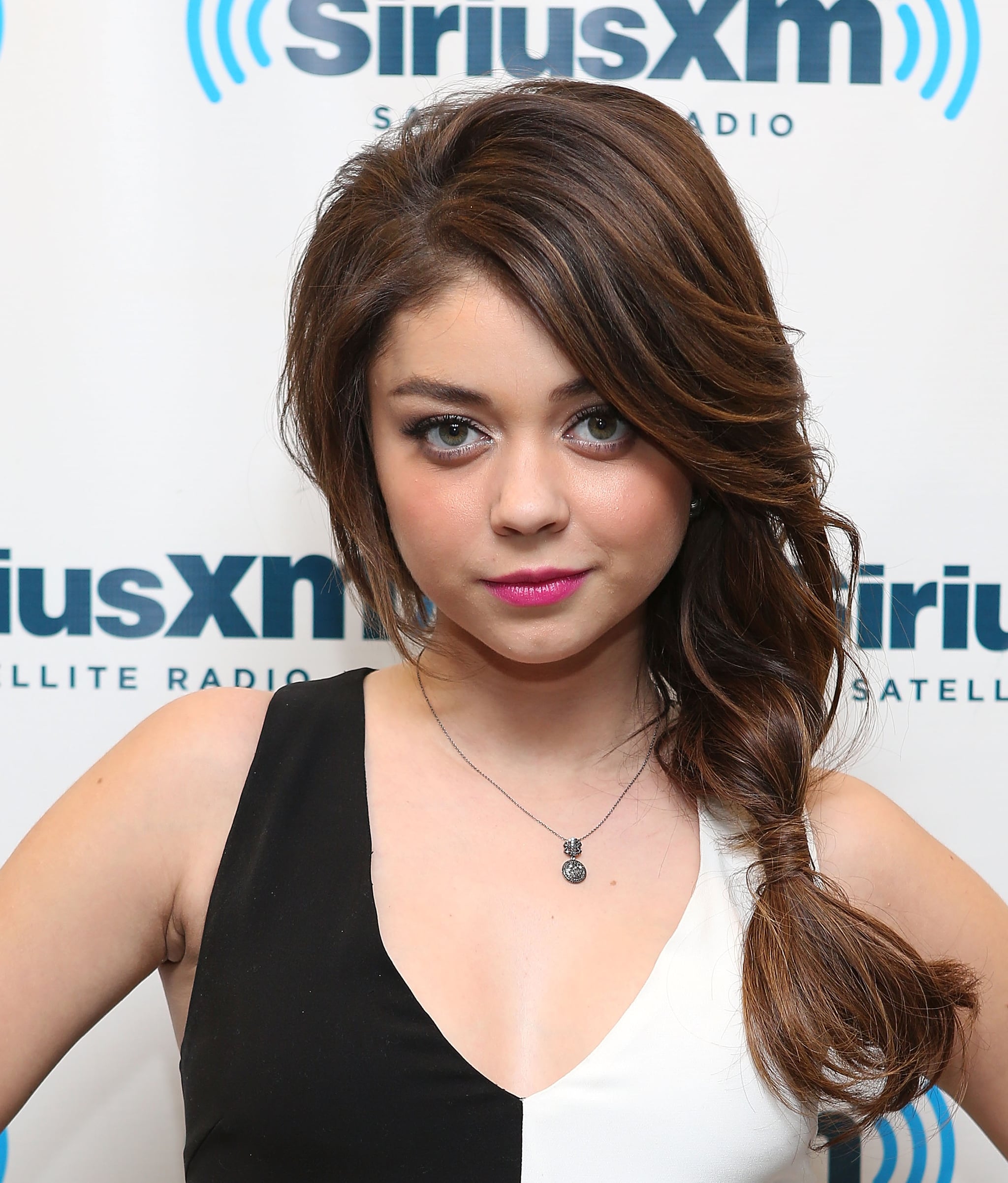 We've all woken up a little too late to wrangle our hair into any manageable style, but Sarah Hyland showed us that textured, second-day hair can actually work in our favor. The Modern Family actress stepped out to an appearance on SiriusXM Radio yesterday with a tousled ponytail we can't wait to try out. To achieve her bedhead texture, start with second-day hair and follow our tips below!
Use a dry shampoo, like Alterna Caviar Antiaging Shampoo ($22), at your roots to soak up excess oil. Apply the powder, work it into your roots, let it sit for five minutes, then brush it out completely.
Part your hair to the side, and then use a teasing comb on random sections of hair to add dimension.
Secure your ponytail about two inches from the ends of your hair with a thin, clear hair tie.
Pull a section of hair out of the back of your ponytail, and wrap it around the elastic for a more polished look.
Finish with a spritz of hairspray.