Sephora Swatch Me App
Sephora's New Swatch Me App Takes the Guessing Out of Makeup Shopping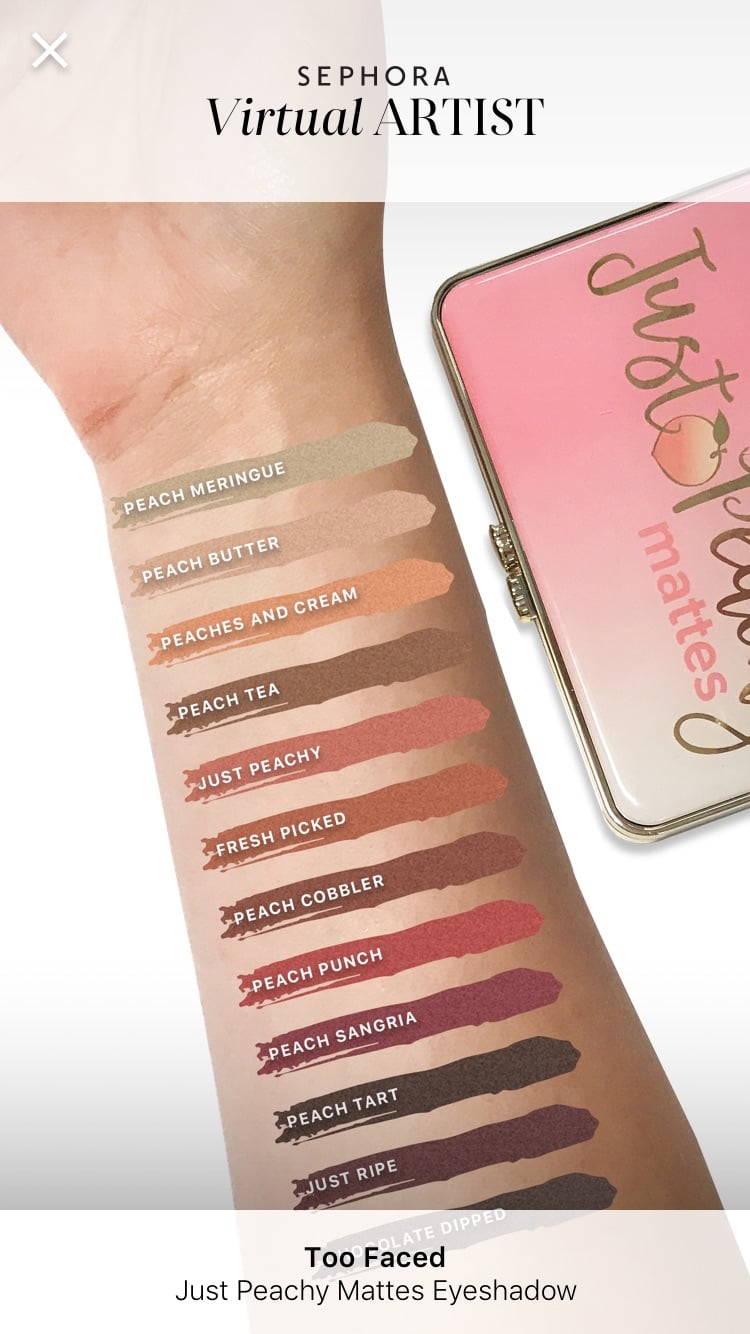 We don't need to tell you that online shopping is one of the greatest advancements of mankind, especially when it comes to buying makeup. But that also means we don't always test out beauty products before we buy them. While seeing swatches on other people's skin gives you a good idea of what a shade will look like, nothing compares to trying it out yourself. That's why we are totally bugging over Swatch Me, a new app from Sephora. Now you don't need to leave your couch to find your perfect shade.
If you have the Sephora app on your phone, you already have Swatch Me — this feature lives under the "Virtual Artist" tab. If you click on it, you'll instantly be able to test out any shade at Sephora on your forearm, as if you're starring in your own beauty tutorial. If you like what you see, you can add the product to your Sephora cart or just save the look if you still need time to play around.
Selfie-lovers will flip over another aspect of Swatch Me, which instantly applies eye, lip, and cheek makeup directly onto your face. Unlike similar apps, which can leave you looking a little clownish, Swatch Me applies makeup so realistically, you'll think you just put it on yourself. Sephora's Swatch Me is available for both Android and iPhone devices starting Aug. 28, which is hopefully the date from which we'll never have to return any makeup ever again!