Sienna Miller at amfAR Gala 2018
Sienna Miller Wore Last Year's Big Hair Trend, and Guess What? We're Still Obsessed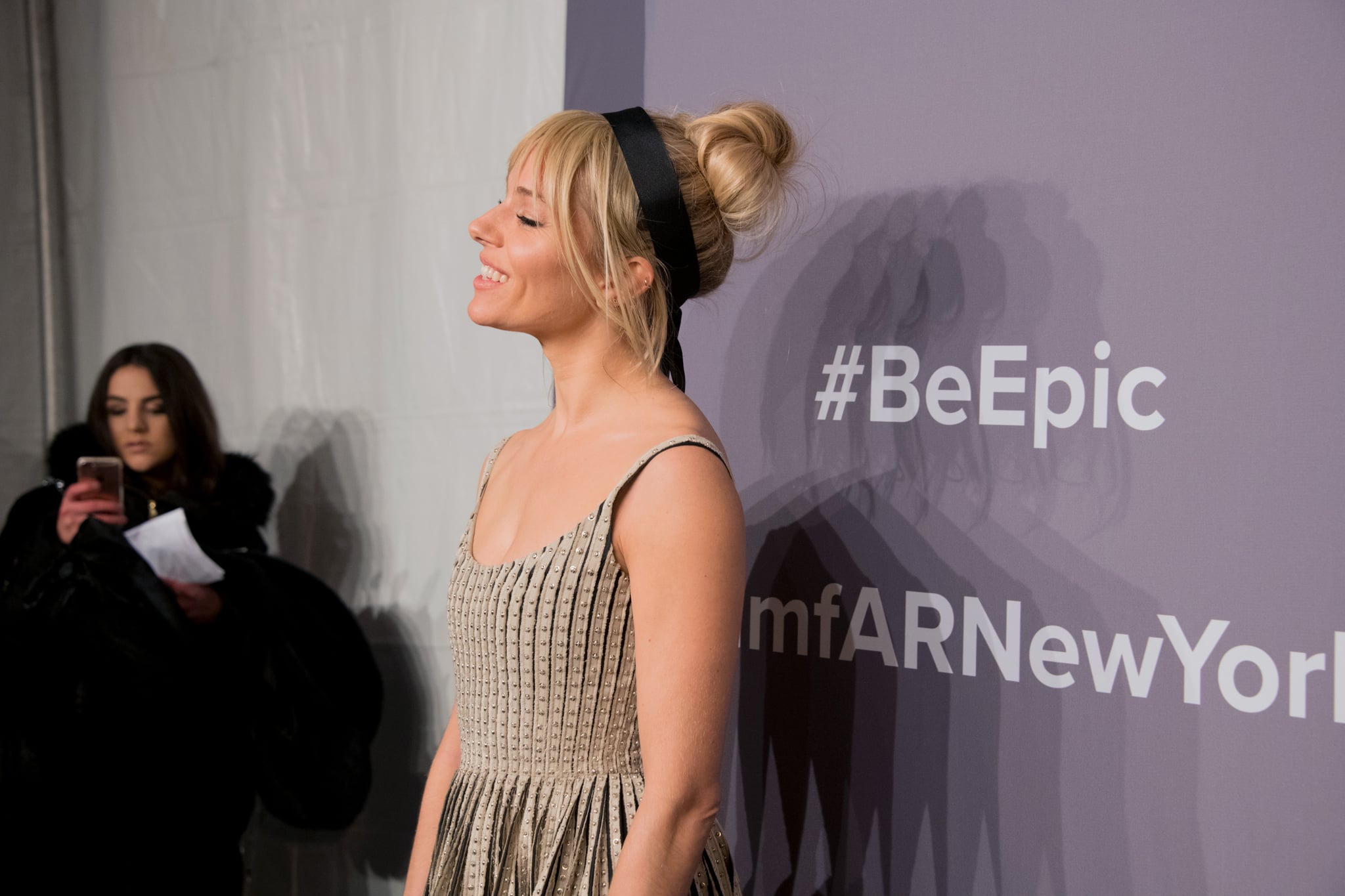 Sienna Miller will always be a modern-day Cinderella in our eyes. Her red carpet style wins her belle of the ball every time, and she constantly has those cool-girl waves we've spent our lives trying to master. Though she definitely has a signature look, she has actually switched up her hair more than you thought.
Her recent hairstyle at the amfAR Gala was the perfect example. Showcasing equal amounts of glamour and laid-back style, Sienna rocked up in an incredible gold Dior gown, but it was her hair that really caught our attention. Sienna sported the trendy wispy fringe, with the rest of her hair in a high bun updo that was secured with a black ribbon that flowed down her neck.
The black ribbon hair trend was big in 2017, and by the looks of it, it isn't going anywhere this year. After seeing Sienna's hair, we're jumping straight back on Pinterest to try out the hair decoration for ourselves. The best thing? You don't need any fancy accessories to re-create Sienna's look. Just hunt down some old birthday ribbon and you're good to go!