Sola Look Saved by the Bell Lipstick
Saved by the Bell Lipstick Exists, and It Works Whether You're a Jessie, Kelly, or Lisa
"Hey, hey, hey, hey! What is going on here?" Oh, just the release of Saved by the Bell liquid lipsticks. Sola Look, the brand that gave us those viral Flashdance and Dirty Dancing palettes, has expanded its reign of '80s-fabulous makeup to include a liquid lip trio fit for the three queens of Bayside High.
These vegan and cruelty-free shades appear to be metallic and come in bronze, cherry red, and purple. The brand hinted that an eye shadow palette inspired by our friends at Bayside is also in the works for Summer 2018.
There is no word yet on pricing, but Sola Look's other lipsticks retail for $17, so this Saved by the Bell option might cost around the same. If you want in, you should know that the liquid lip trio will be available on the brand's site at 11 a.m. PT on Feb. 3. Who's so excited?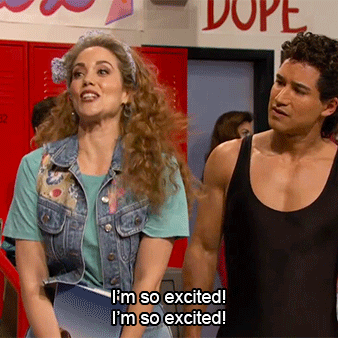 Image Source: NBC