Strobing Is the French Way to Contour
Strobing Is the New and Easy Alternative to Contouring
Haven't mastered quality contouring yet? No worries! Our friends at MIMI discovered an easier alternative to contouring.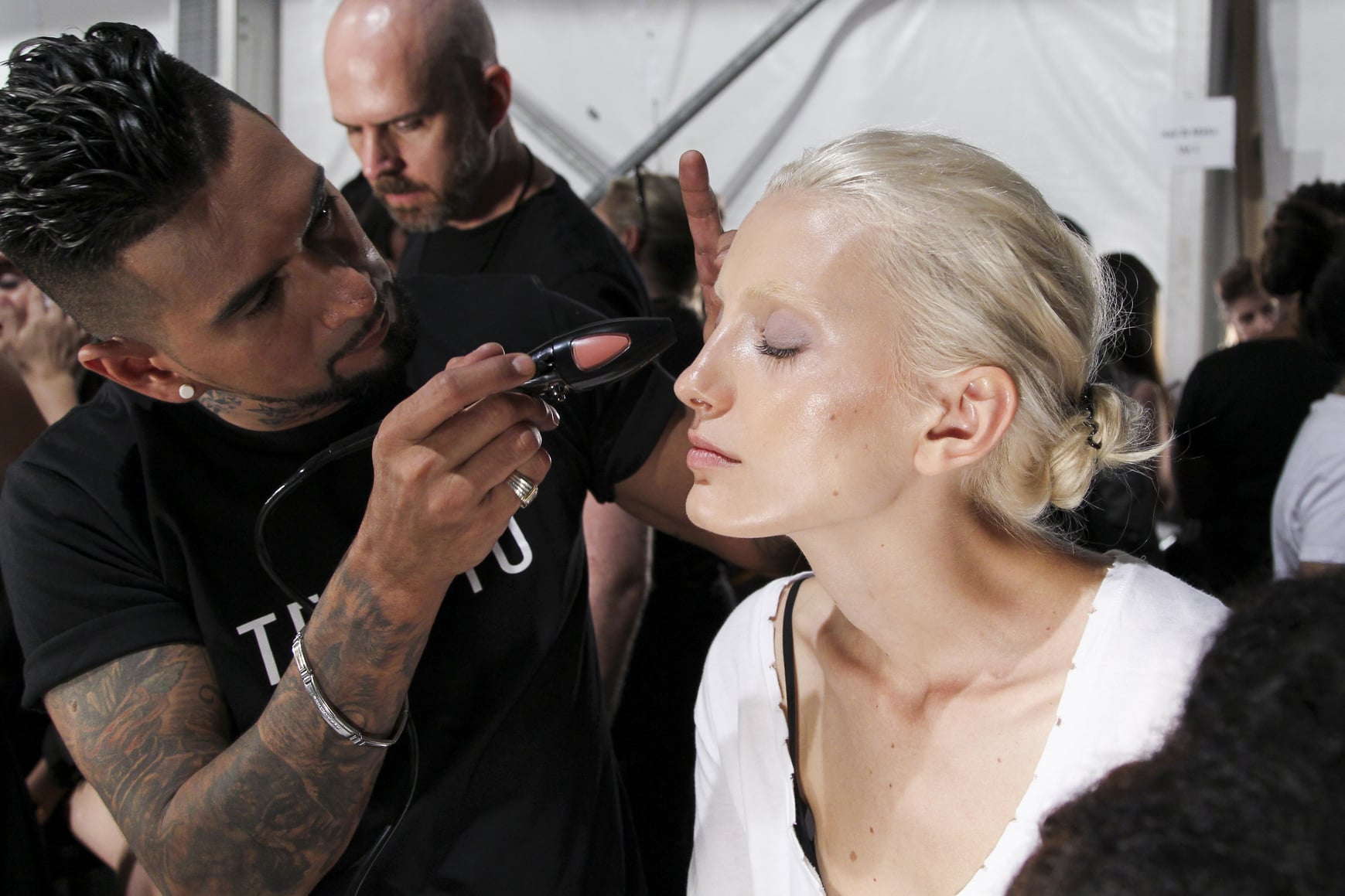 It's hard to completely get behind contouring. It takes time, skill, and a ton of product. Pretty much the opposite of that je ne sais quoi French girls have mastered, if you ask me.
So for all the ladies who drink red wine at lunch, favor bedhead over barrel curls, and would rather spend time on La Seine than in a makeup chair (désolé, Kardashians)—strobing is the next big thing in makeup, made especially for you. It still slims the face, sharpens the cheekbones, and highlights the light, but in a much more subtle way.
Alex Box, the creative director of Illamasqua, told the London Evening Standard, "It involves bathing the skin in light, rather than shade, to sculpt the face and imbue skin with a multidimensional radiance. It's about using reflection on high planes and points of the face that catch the light to create spotlit areas. It's a much more forgiving way to bring focus and shape to the face."
OK, we're hooked. How does one achieve this glowy, natural look? Proper skin care is vital. Make sure you're constantly cleansing, moisturizing, and treating your face. Essentially, a regimented skin care routine will saturate your face in goodness — allowing for the natural glow to shine through once your makeup is done. Look for brightening products and offerings rich in antioxidants.
Simple? Sure, but applying the technique yourself can be difficult (at least the first few times around). Box explains, "Executing such radiance is less simple: layering weights of reflection — shine, pearl, gloss, and veils of pale, matte shades — requires real technical prowess."
Luckily, MAC has developed a cheat for the lazy girls of the world. Hallelujah. The beauty label's iconic Strobe Cream ($33) encompasses everything you need in one easy step. Formulated with a megadose of green tea and tons of vitamins, the product brightens and clarifies with iridescent particles and antioxidants. It works to enhance the effect of light on your skin no matter the setting. Bonjour, unfiltered selfies! You can mix a few drops in with your foundation for more coverage, or dab it on top where the light would naturally hit your face: cheekbones, temples, nose, and cupid's bow.
Check out more from MIMI:
5 Products That Will Shrink Your Pores
Why You Need to Add Spices to Your Beauty Routine
The Easiest Way to Make Your Boobs Look Better
The Curse of No-Makeup Makeup