Tarte Rainforest of the Sea Finger Paint Palette
Tarte's New Rainforest of the Sea Palette Looks Better When You Finger Paint It On
As POPSUGAR editors, we independently select and write about stuff we love and think you'll like too. POPSUGAR has affiliate partnerships, so we get a share of the revenue from your purchase.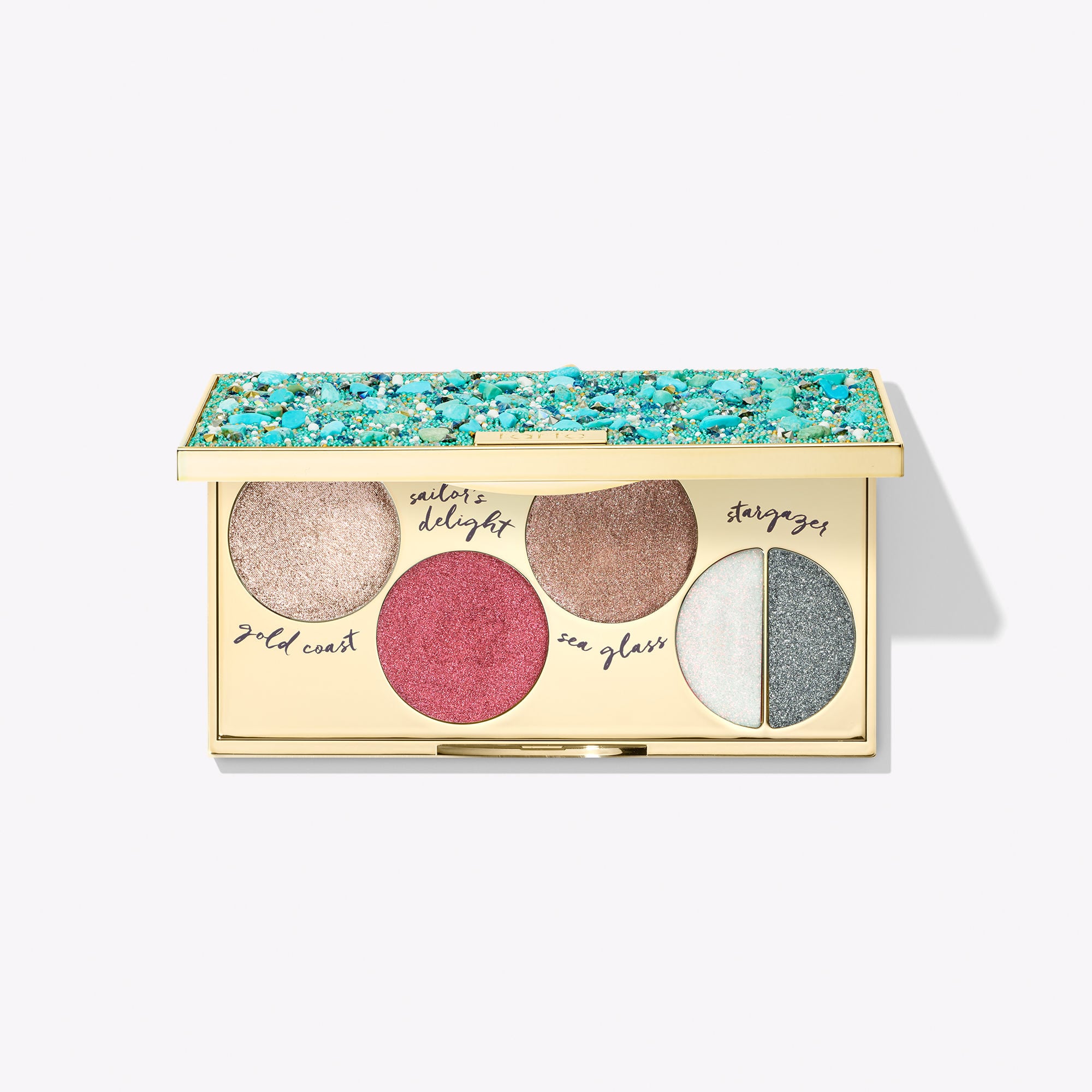 Who didn't love art class as a child? It was an excuse to get messy without getting in trouble — and finger painting was, by far, a favorite. While it might be decades since you've dabbled in the the art form, Tarte is here to bring the joy of it back into your life with its brand-new launch, Tarte Rainforest of the Sea Foil Finger Paints Shadow Palette ($39).
The palette comes with three foil-finish warm shades with a velvety texture. There's Gold Coast (a champagne), Sailor's Delight (a burgundy), and Sea Glass ( a chocolate). Each one is so highly pigmented, even an eye shadow amateur could experiment and come out with something beautiful. No fancy makeup brushes are required — you're actually encouraged to use your digits. This will definitely come in handy when you're running late to an after-work party and need to do a face beat in the backseat of a taxi (haven't we all been there?).
The palette also has a split pan of Stargazer, an iridescent and silver shade with more of a sheer finish you could layer over others for even more color combos. But one of the things we love most about this palette is its straight-out-of-Ariel's-grotto packaging. It's bejeweled with turquoise beads and gems, so it's 'gram-ready.
Check out swatches of the palette from Tarte ahead.