Too Faced Royal Oil Review
Too Faced Revamped and Is Relaunching This Discontinued Bestseller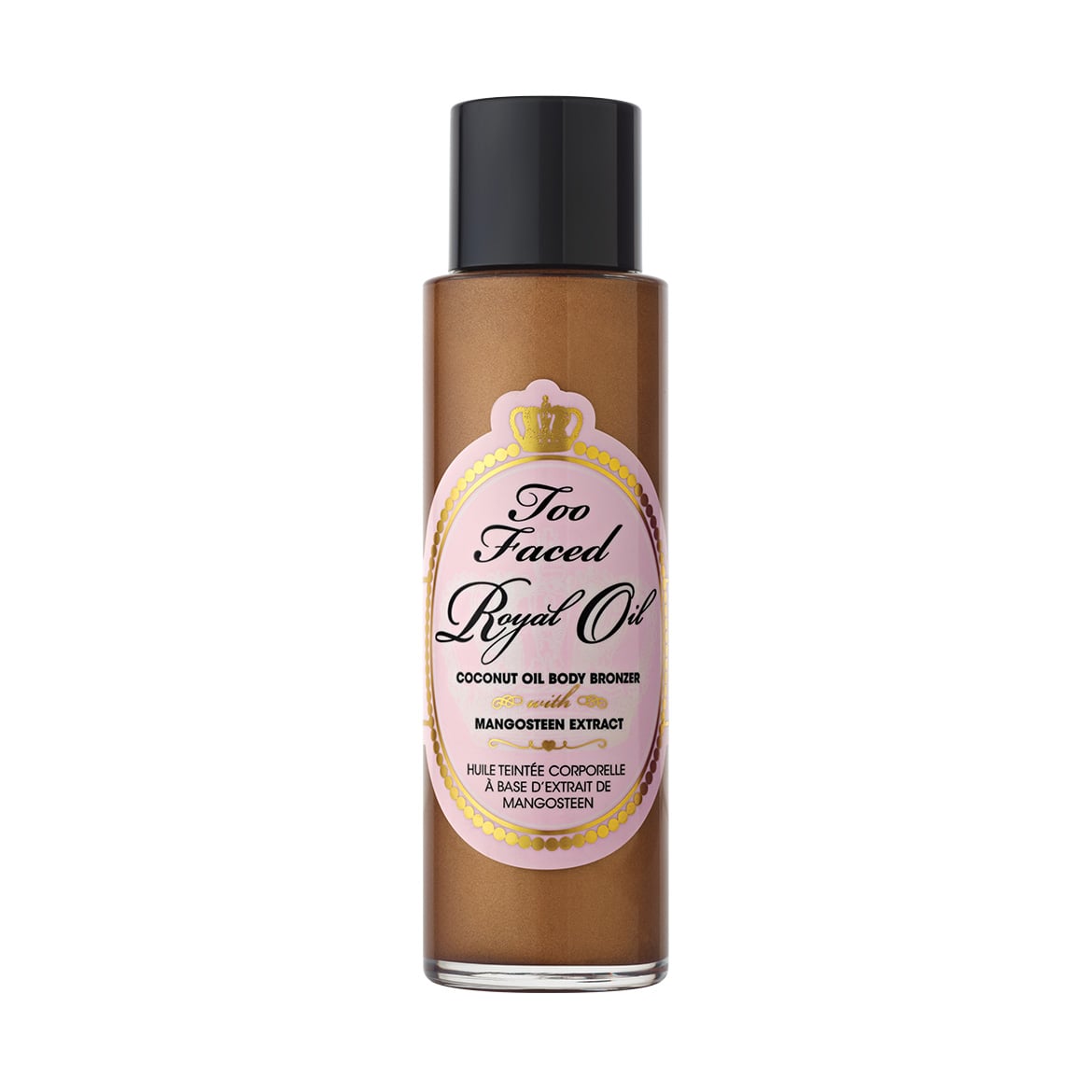 During a dinner with the Too Faced corporate team, I immediately bonded with them over a love of the company's products. Conversation quickly turned to discontinued items.
"Do you remember Royal Oil?" the marketing director asked. I didn't. Though it's no longer in production, celebrity makeup artists still call Too Faced headquarters in attempts to procure a bottle of the cult-status potion. Royal Oil was a liquid bronzer that acted as a lightweight face and body makeup. Though the formula appeared rich and chocolaty in its packaging, it went on super sheer, making every skin tone look sexier. Apparently, many stars liked applying the formula to their legs before stepping out on a red carpet, giving them an extra glow.
If you're reading this and feeling bummed because you missed out on Royal Oil back in 2012, don't be. I'm psyched to announce that this April, Too Faced is bringing back this cult-favorite product!
As a first-time user, I set the bar pretty high — after all, beauty brands rarely revive a discontinued product. Happily, Royal Oil lives up to the hype. The coconut-oil-rich base leaves skin feeling velvety while mangosteen extract provides defense from free radicals and signs of aging.
While it appears impossibly shimmery in the bottle, a quick application shows that it gives the wearer a sultry, sophisticated sheen. I'm quite fair, but I was impressed with how natural Royal Oil looked on me — it left a light, sun-kissed glow. I tested it on a colleague with a deep skin tone and the formula blended in beautifully, making her complexion gleam. And if you're wary of ruining your clothes with it, never fear: it dries quickly so it won't transfer onto fabric or leave stains behind.
You can grab Royal Oil exclusively on TooFaced.com on April 5 for $35, but once it launches, act fast. Unfortunately, it's only back for a limited time . . . but who knows? If you love it that much, maybe Too Faced will resurrect it yet again.
Image Source: Courtesy of Too Faced