What Is the Most Popular Lipstick on Pinterest?
The Most Popular Lipstick on Pinterest Only Costs $8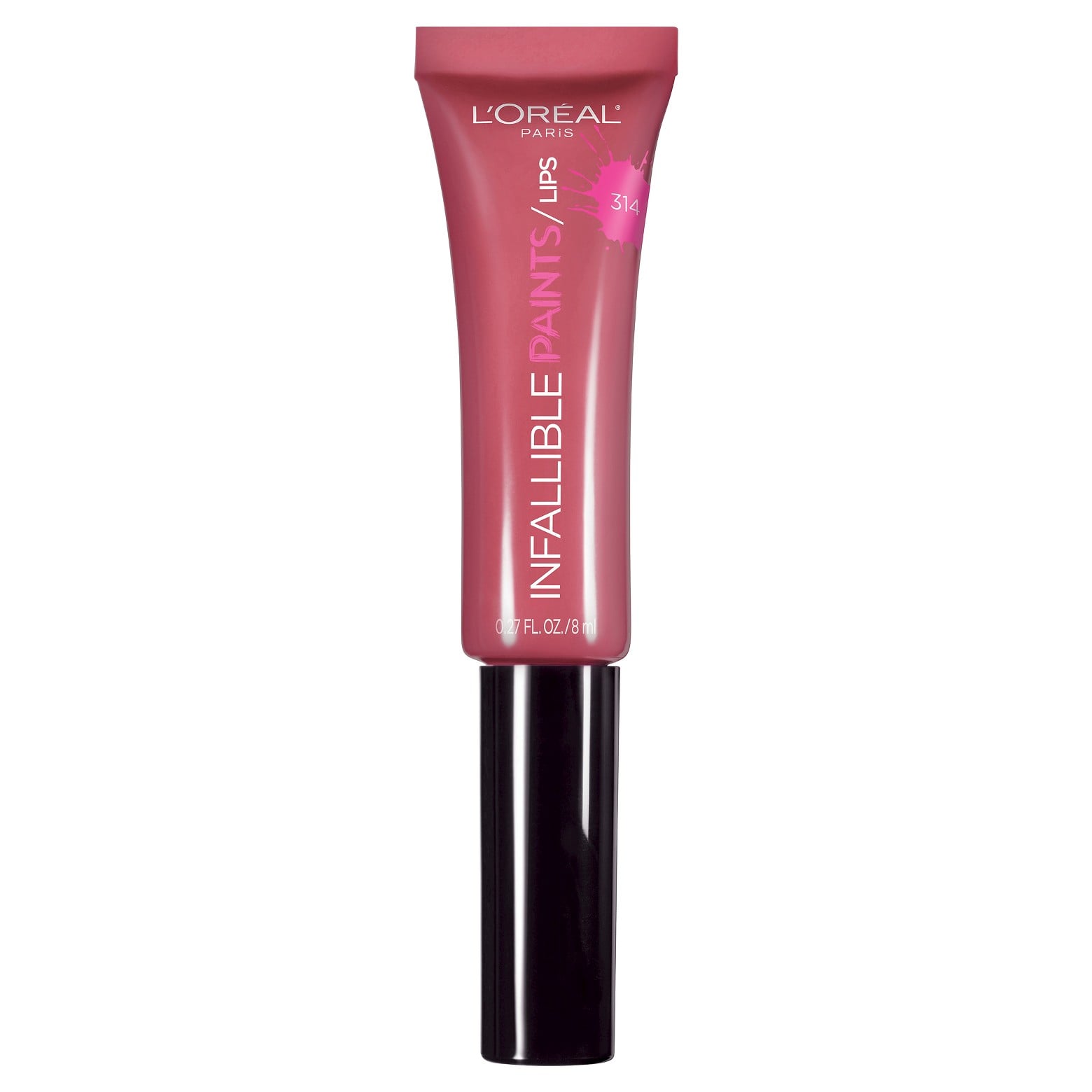 True life: I'm a prestige beauty brand sucker. I'm fancy and fabulous, which means that I've paid upward of $50 for one single lipstick. Yes, it's too much. Do I regret it? Absolutely not — my lips looked totally fire. However, according to Pinterest, one of the best and most popular shades out there retails for a very affordable $9.
As Allure reports, the photo-sharing website has noticed a spike in interest for L'Oréal Paris Infallible Paints in Spicy Blush ($9). Although it's definitely more of a lacquer than your traditional lipstick bullet, this shade has won fans over with its opaque coverage and shiny, almost vinyl-esque finish.
As one Target reviewer wrote, "I think [Spicy Blush] is a perfect color on any skin tones. It's just a perfect color for anyone, really." According to another, "These lip paints are gorgeous with amazing color payoff . . . I don't feel the need to reapply excessively." Can we get a "hell yeah" for a lunch-proof shine?
What's more, the rose hue is crazy-versatile. It's subdued and dusty enough for Fall and Winter, but just bright enough once Spring comes around again. It's almost like the white button-down shirt of lip paints — an old, reliable go-to that looks chic and polished.